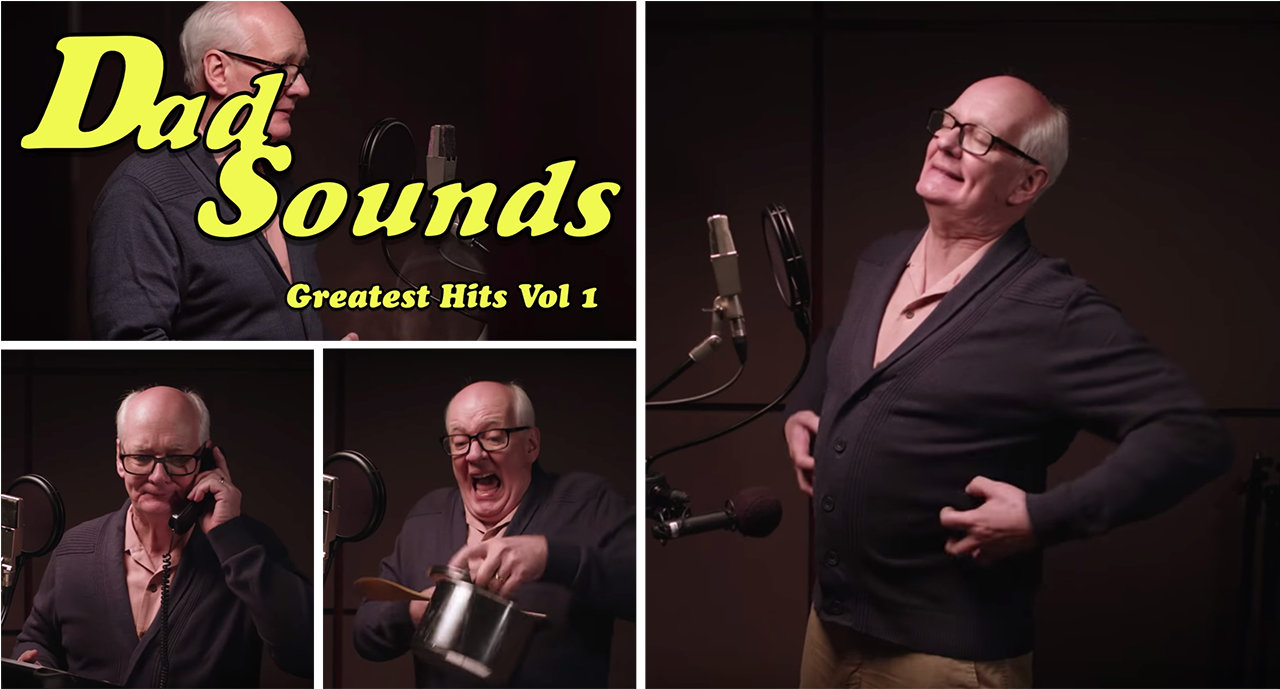 Credit: YouTube/CBC Comedy
Are your kids getting to that age when they're about to set off on their own in the big, bad world? Are you worried about how they'll navigate the twists and turns of life without their Dad's paternal presence? Well, now you don't have to!
Brought to you by CBC Comedy, it's Dad Sounds, Vol. 1—the indispensable album featuring all of dad's iconic sounds!

Debuting this year for Father's Day, Dad Sounds features the voice acting prowess of Colin Mochrie (Whose Line Is It Anyway?) and highlights several 'dad hits,' including "Dad Sneezes So Hard He Has to Get Up to Grab a Kleenex" and "Dad Being Too Loud with the Kitchen Drawers for Some Reason."
And, of course, the collection wouldn't be complete without a long list of dad wisdoms, dad jokes, and even a special bonus track of dad finally admitting, "You did a good job."
With an album like this, there's virtually no reason why anyone should be without the sweet, sultry sounds of a dad.