Dad-To-Be Makes Motivational Flipbook For Wife In Labor, Includes Dad Joke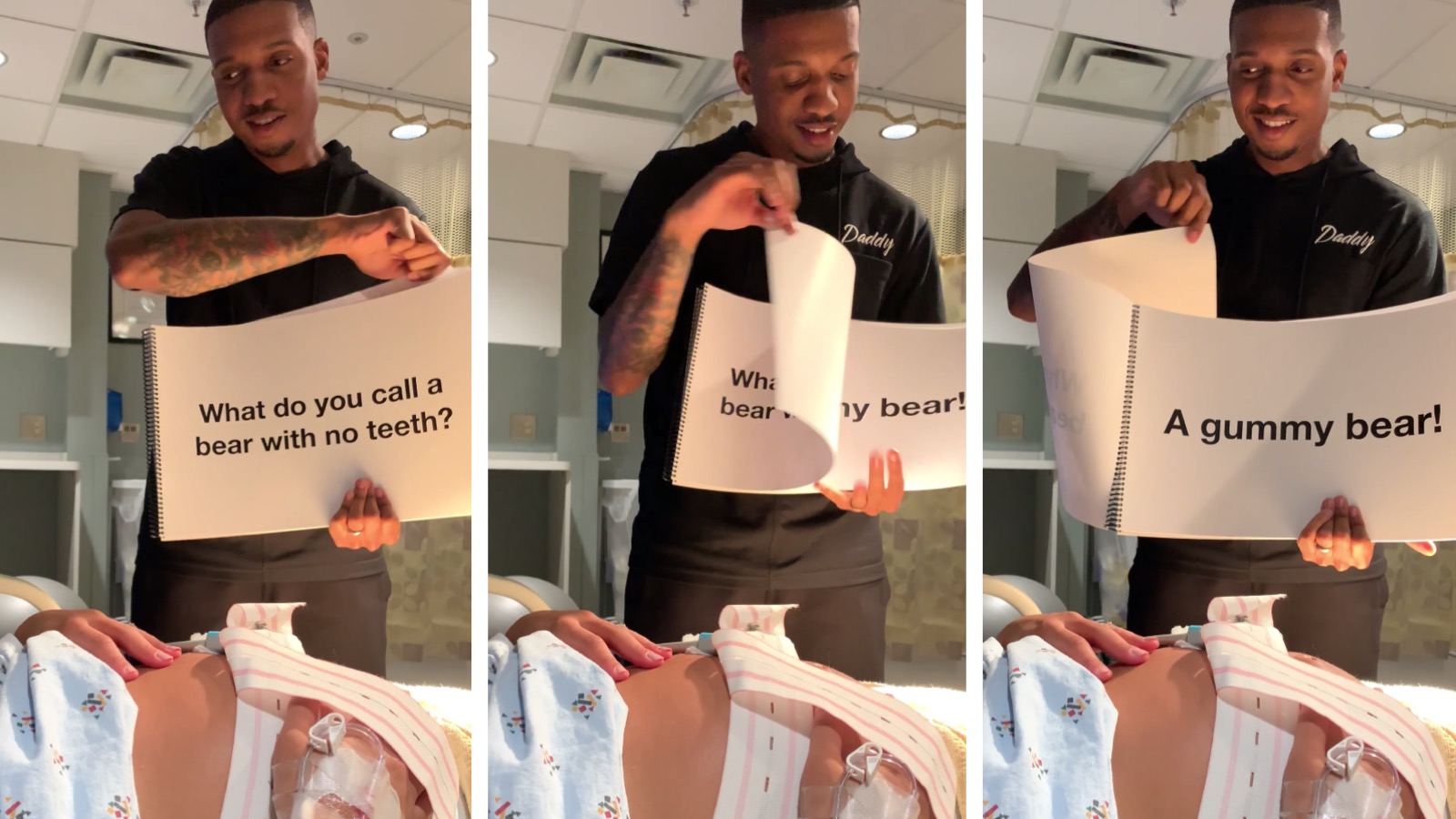 HE'S READY. (It was actually her joke, so they're BOTH ready.)
The dad's role in the labor process is pretty straight forward: be whatever she needs to get her over the finish line. For some dads, it's offering words of encouragement, or a hand to be crushed, but everyone is different. One Atlanta new dad is being praised for taking the motivation game to the next level.
On day two of a long labor, he surprised his wife with a series of homemade motivational messages, paging through them, letting the words do the talking, Love Actually-style.
The dad, Kendall, said he was motivated to create the heartfelt messages when he noticed his wife's anxiety at her approaching due date.
"I wanted to do something that could help take her mind off all that was happening and to help her focus on her breathing," he said.
The video of him unveiling his messages has naturally gone viral, racking up millions of views. The process did work, as both Kendall and wife Jasmine welcomed a baby girl into the world not long after.
Is it mushy? Maybe a little too over-the-top? Yeah, yeah it is, as Kendall explained to Good Morning Britain. But he also said that, while he's not usually that guy, he was fine being that guy to help his wife, especially after she went through a miscarriage previously.
"She deserves what she deserves," he said. "So I was fine doing this for her."