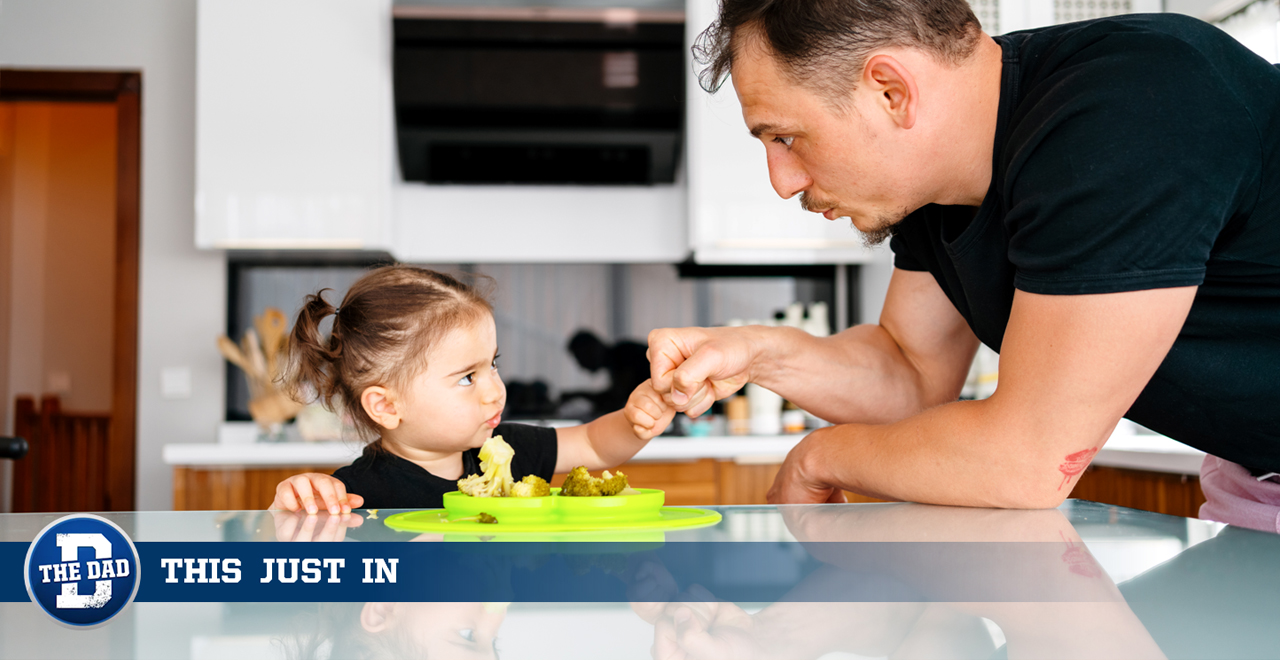 Credit: Getty/Phynart Studio
CHICAGO, IL – Tense negotiations over how many broccoli florets must be eaten at tonight's dinner have yet to produce an agreement, concerned observers say.
Father Gary Rockland had entered the bilateral summit with hopes of securing a compromise with his 3-year-old daughter, Jane. Sources say the father was willing to accept an offer as low as "two florets" but considered anything less a bright red line he would not cross.
The question is seen as explosive because it has derailed the evening routine and, in the worst-case scenario, could imperil bedtime. The lengthy standoff seems to have convinced both sides that the diplomatic talks are too important in terms of future precedent to cede significant ground.
"At this point, it's not even about the vegetables," Rockland said. "It's about making sure she understands that she can't just refuse to do what I say. I mean, that's just … chaos."
"No way she's eating anything less than two florets," Rockland added, in a yell.
As talks continue without a deal, both sides acknowledged that eventually, the summit may need to appoint an arbitrator, like Rockland's wife, Judith.
Despite being completely plausible to parents, THIS JUST IN is satire and intended for entertainment purposes only. For more stories like this one click here.