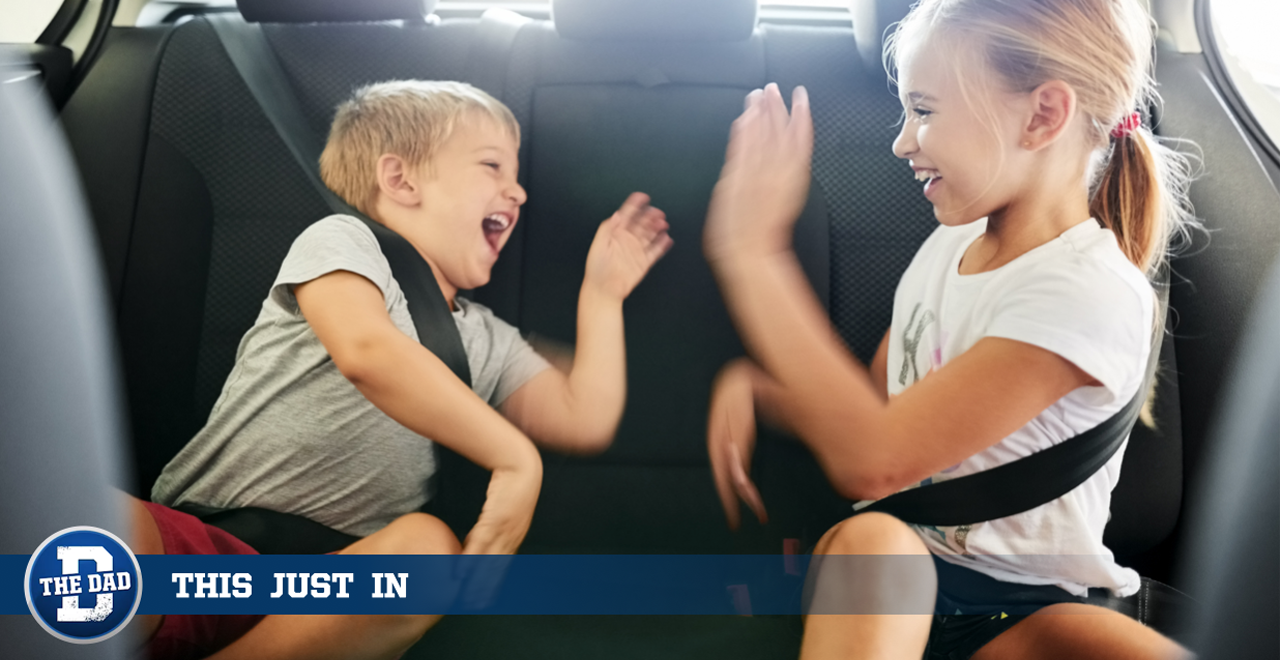 Credit: Getty/AJ_Watt
Timmy and Samantha Blomquist pulled off what was once presumed to be impossible this week when they successfully tricked their perturbed father into turning the car around a second time.
This ingenious feat of manipulation came about on a family trip to a local mini-golf course. When the kids kept kicking his backseat, Blomquist patriarch Richard issued a stern warning to the back seat: behave or, so help him God, he'll turn this car around.
"Well. He did," confirmed 6-year-old Timmy. "We thought he was bluffing, but he actually turned the car around."
"Luckily, we had an ace up our sleeve," added Samantha.
With mini-golf abruptly canceled and the car now on course for the Blomquist homestead, the kids had no choice but to get their dad to turn the vehicle around a second time, completing the 360-degree pivot and pointing their SUV back in the direction of mini-golf.
"I didn't think there was any way this would work," remembered Timmy. "But sure enough, all it took was twenty solid minutes of off-key singing for dad to threaten to turn the car around, forgetting that he, like, already just did that."
"He seemed pretty annoyed when we wound up at the mini-golf course instead of our house," Samantha continued. "But mostly I think he's just mad we got one over on him."
When asked about future collaborations, the kids revealed they are strategizing a series of staged quarrels over the family iPad for their next trip to Grandma's which, if executed perfectly, could eventually turn the car around all the way into Disneyland.
Despite being completely plausible to parents, THIS JUST IN is satire and intended for entertainment purposes only. For more stories like this one click here.