Dad Turns Daughter's Drawings Into Adorable Lunches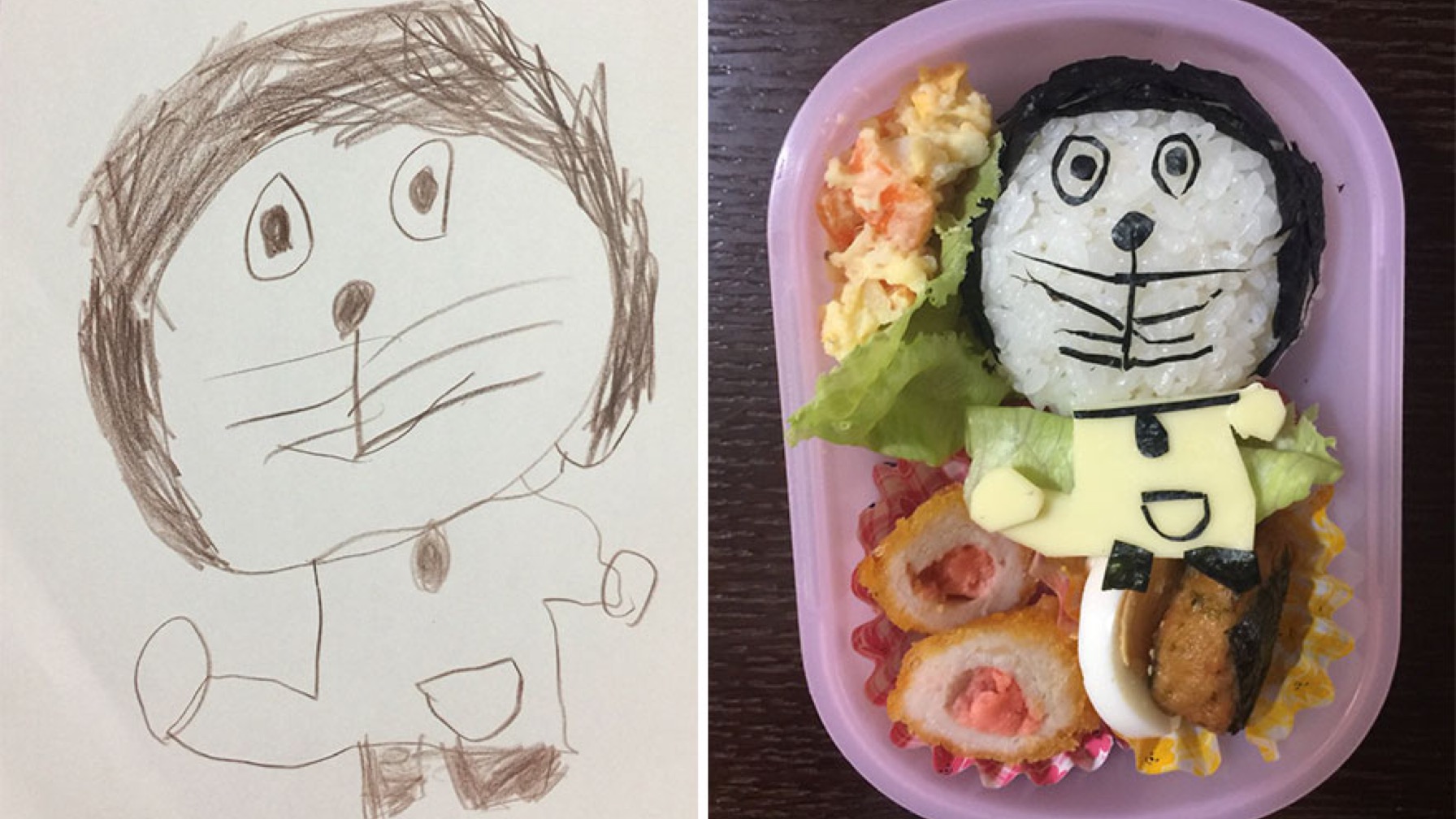 Comedian Takafumi Ozeki, better known as The Geese, is clearly crushing the dad-game when it comes to making his daughter's school lunches. Instead of just stuffing a PB&J and a bunch of baby carrots in plastic containers, he creates unique, individualized meals based on one of her most recent drawings.
He started with kyara-ben (meaning "character bento"), creating his daughter's favorite TV characters and animals, but after she asked to turn her recently finished drawing into a bento box, he jumped at the chance and has been doing it ever since.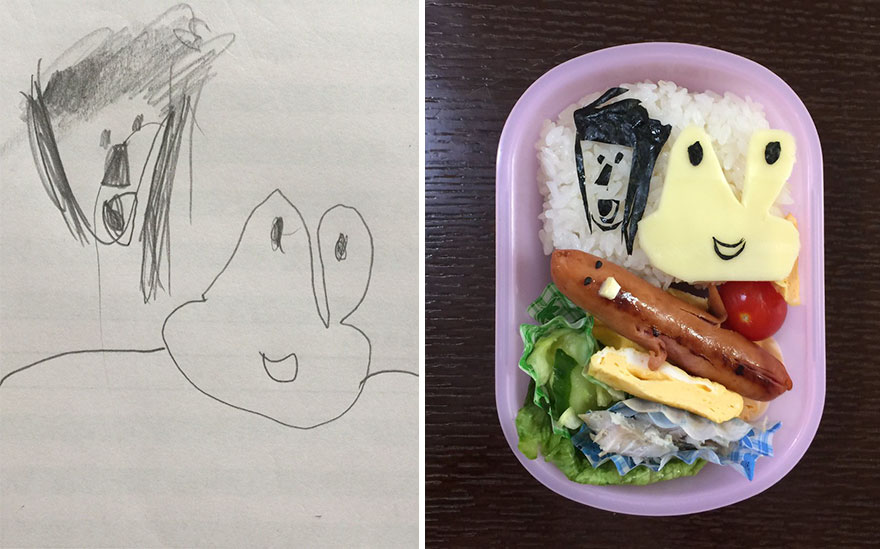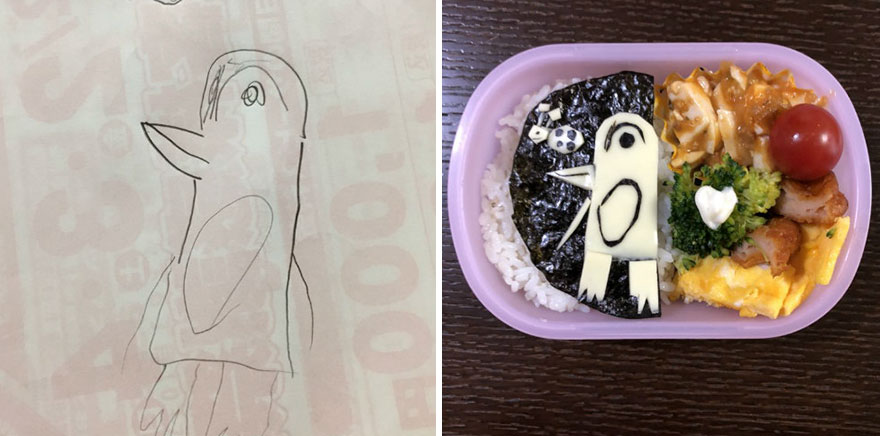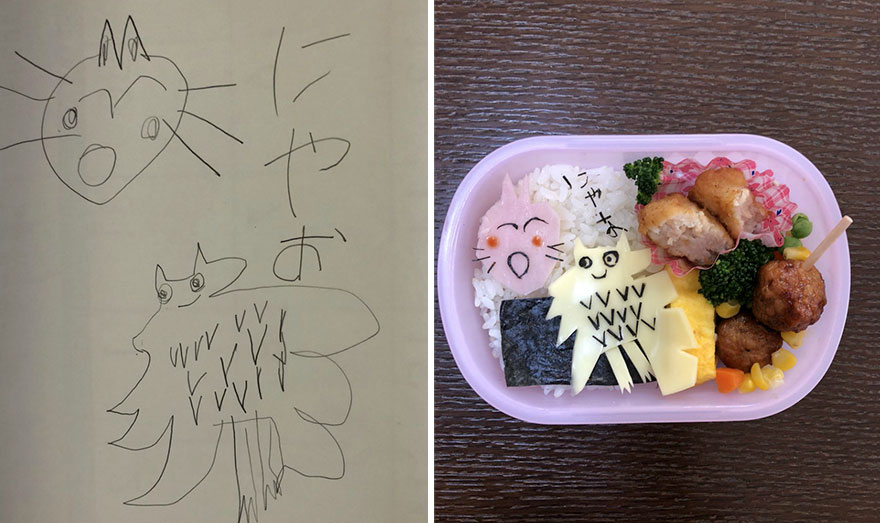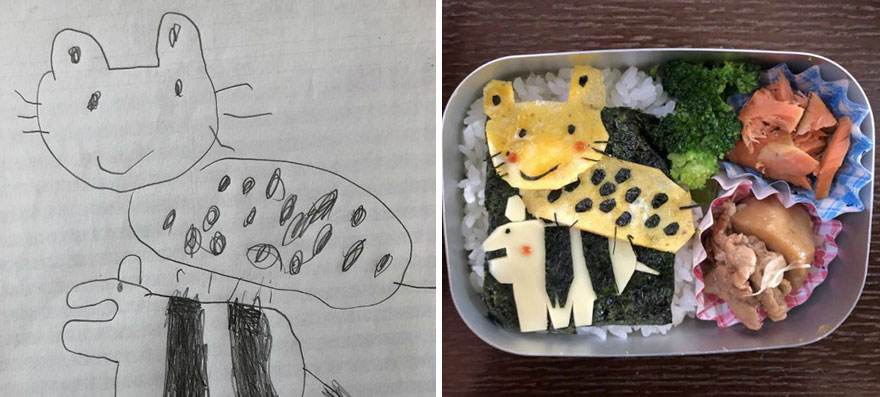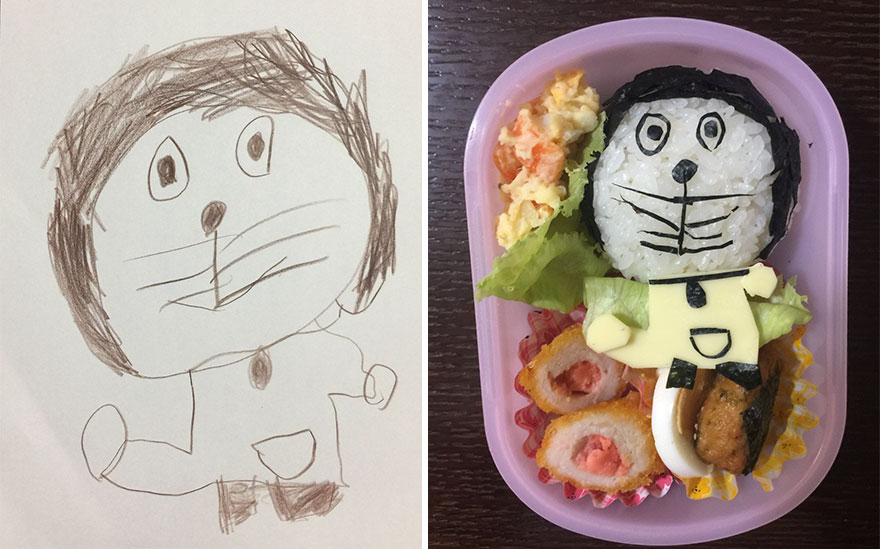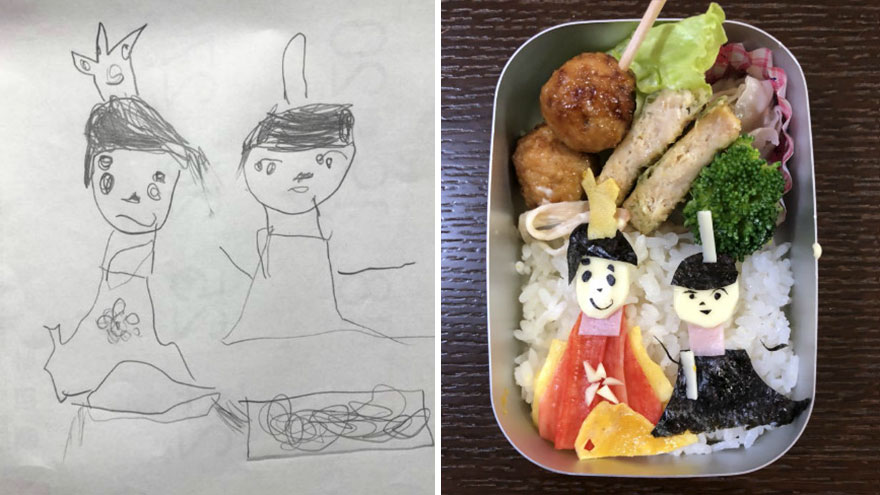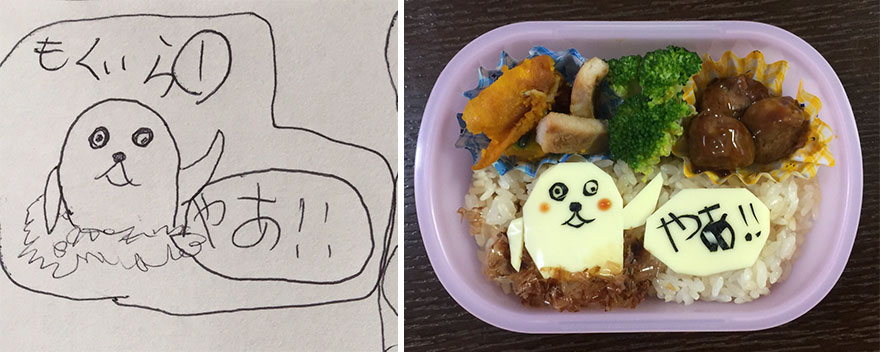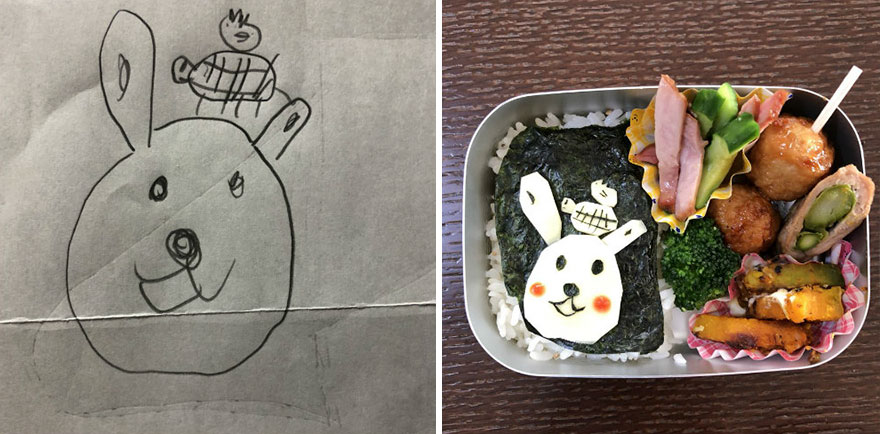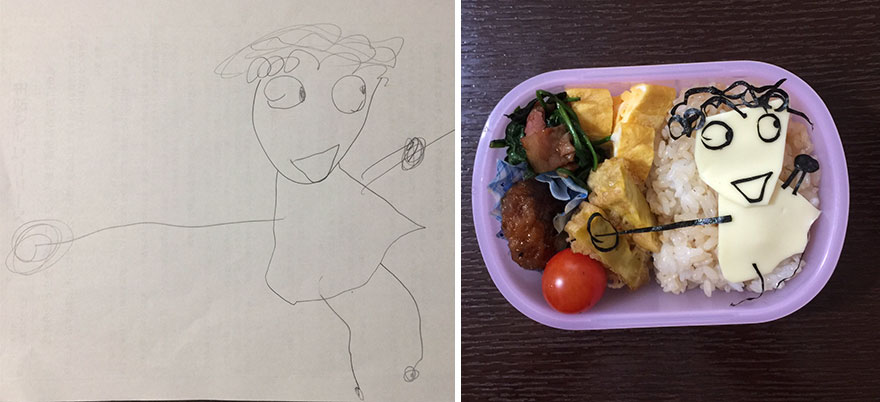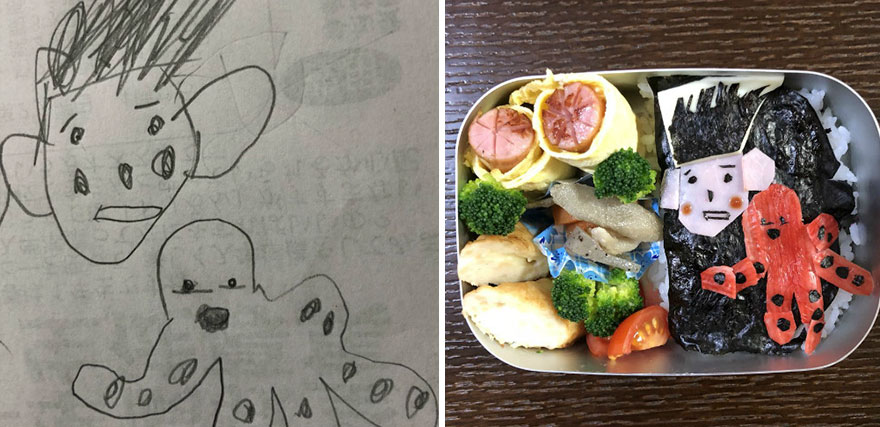 You can check out more of The Geese's awesome lunchtime art pieces on his Twitter account.