Dad Turns Kids Into Action Heroes in Short Sci-Fi Film [WATCH]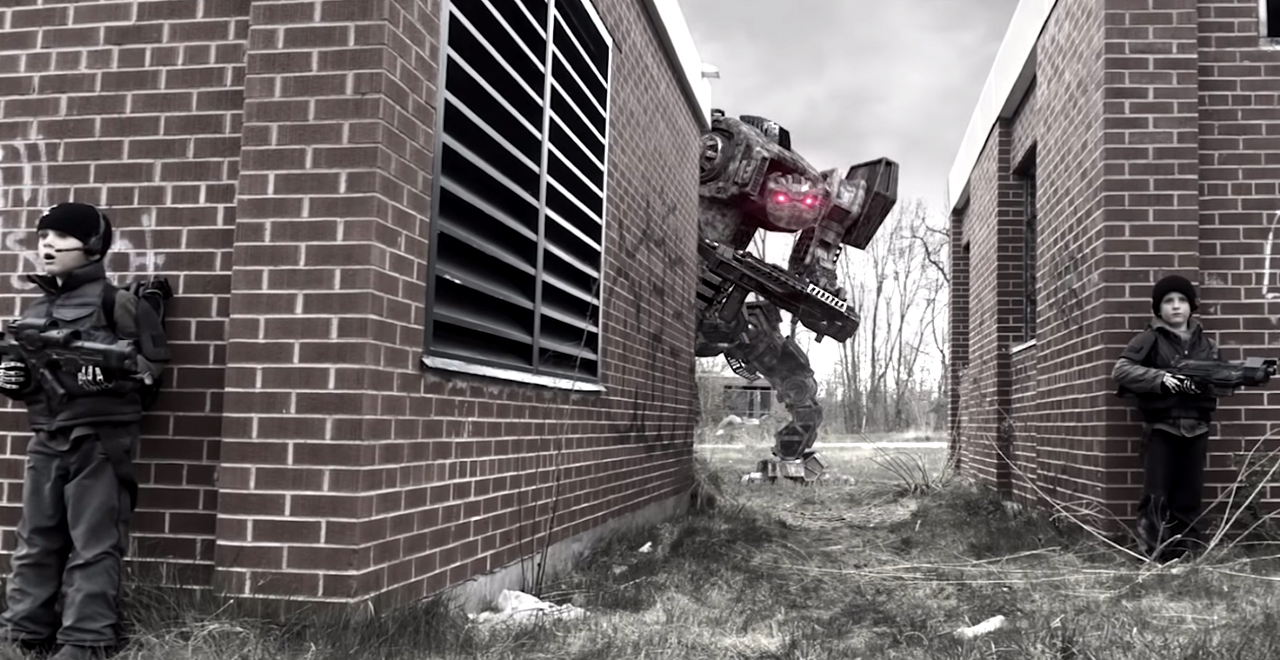 Every kid dreams of being an action hero, but not everybody grows up to be the next Stallone or Schwarzenegger. That didn't stopping on dad from helping his kids realize their dreams with a little ingenuity and a lot of tech skills.
Brian Vowles is a full-time animator for a studio in Hamilton, Ontario, and when his kids were just 6 and 7 years old, he decided he wanted to make a movie with them.
"I said, 'Hey guys, you want to pretend you're fighting a giant robot at the end of the world?'" Vowles recounted to CTV News Toronto. "And that was pretty much it. They went for it."
It was "Robot Attack," a post-apocalyptic tale of Brandon and Dylan battling a giant robot "A "Walking Dead, end of the world, Terminator-kind of vibe," the creative father explained. They filmed it on his iPhone, in local places, including the nearby Highway 407, which gave Brian a taste of the logistical nightmares of making a movie.
"I tried to shoot out by the 407 because they had stripped it all down, but when I went back, the highway had been built, so we kept losing locations."
Ultimately, the project took nearly four years, despite his initial timeline of "a few months," with the animator and dad dedicating a few hours a night working on the short film in his basement. He kept track of his progress in a series of "How It's Made" videos on his YouTube Channel, while simultaneously keeping as much it hidden from his boys as he could and earlier this November, they finally finished their grand opus and held a screening.
"The screening was pretty emotional," he said. "I think they're proud and happy it's over, but also sad it's over. It's a weird family bonding project."
"I started to get teary-eyed at the end, because I knew it was done," Dylan said about the project.
But it was a long, hard road. "In the beginning it was fun because you could go to a bunch of abandoned places," Brandon said. "But at the end, I started to be done with it."
Check out the finished film here: