Dad Uses Drone to Pull Son's Tooth Out [WATCH]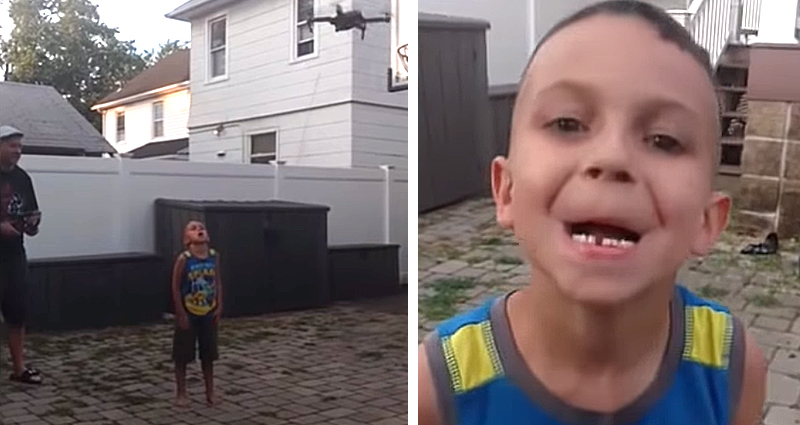 Nearly every day, there seems to be some new breakthrough in technology that changes our lives forever. Sometimes it's something small, like a new phone, or a way to carry our entire music collections in our pockets. Sometimes it's something big, like self-driving cars, or a new kind of space shuttle.
And sometimes, a dad will get a hold of new technology and change lives with it, like creating 3D printed prosthetic superhero limbs.
Other times they subvert that technology into something silly and fun.
That's what Mike, a dad from Staten Island did with his drone.
Most of the time, drones are used to take stunning aerial photos, or perform surveillance for the military, or something else creative and/or useful. But Mike decided to put his to use in a different way. To pull his son's loose tooth.
When I was a kid and we had a loose tooth, we bit into an apple, or maybe we tied a string to a doorknob to help jerk the tooth out. But Mike tied his son's tooth to his drone, and then set up his camera to film what happened as the drone took flight.
It worked, and his smiling, gap-toothed son was excited. But he was nowhere near as excited as his dad.
"Mikey's tooth got pulled out by the drone! It's out dude, it's out!"
The best part? This was his son's first loose tooth. Dad promises more creative methods in the future, "It's his first tooth. We'll figure out some cool ways to get the other ones out!"
And speaking of loose teeth, check out this dad who pulled out his daughters tooth with a Nerf gun!