Dad Using a Drone Detects a Shark Swimming Near His Kids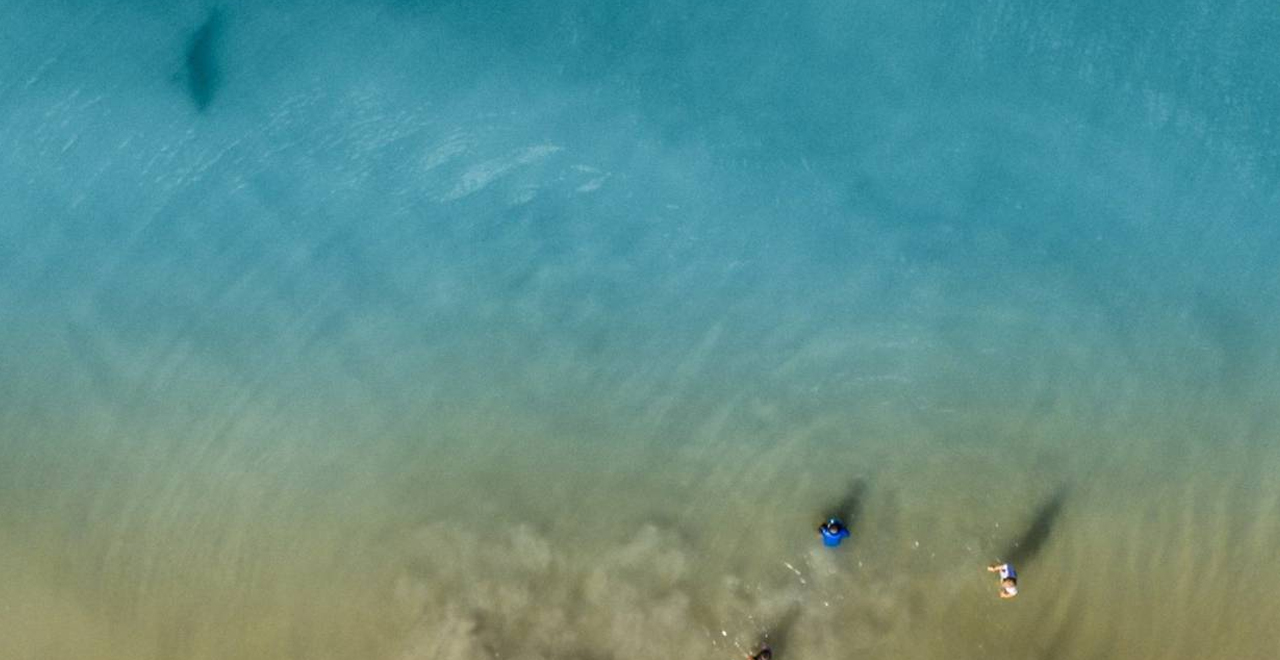 If you're not experimenting with new methods of photographing your kids, are you really even a dad? Well, for one dad, the desire to capture the ultimate Kodak moment may have been a lifesaver.
Dan Watson is a professional photographer who recently flew a drone to take some aerial photos of his children on a beach in Florida. But the video relay on the drone's remote showed more than just his kids in the water, he also noticed a shadowy figure lurking in the frame. At that moment he wasn't certain it was a shark, but he wasn't taking any chances and alerted his family to get out of the water, stat.
It wasn't until reviewing the high-resolution photos after the fact that he knew he made the right call.

Thankfully his three kids, ranging in age from 5 to 9, were unharmed. This particular beach has had a high amount of shark activity this summer and not long after Dan's experience, an 18-year-old was bitten by one.
He told The Today Show his family would be spending some more time "making sand castles" after their shark scare. Good call.
Hopefully, he at least snags a drone-endorsement deal from this.