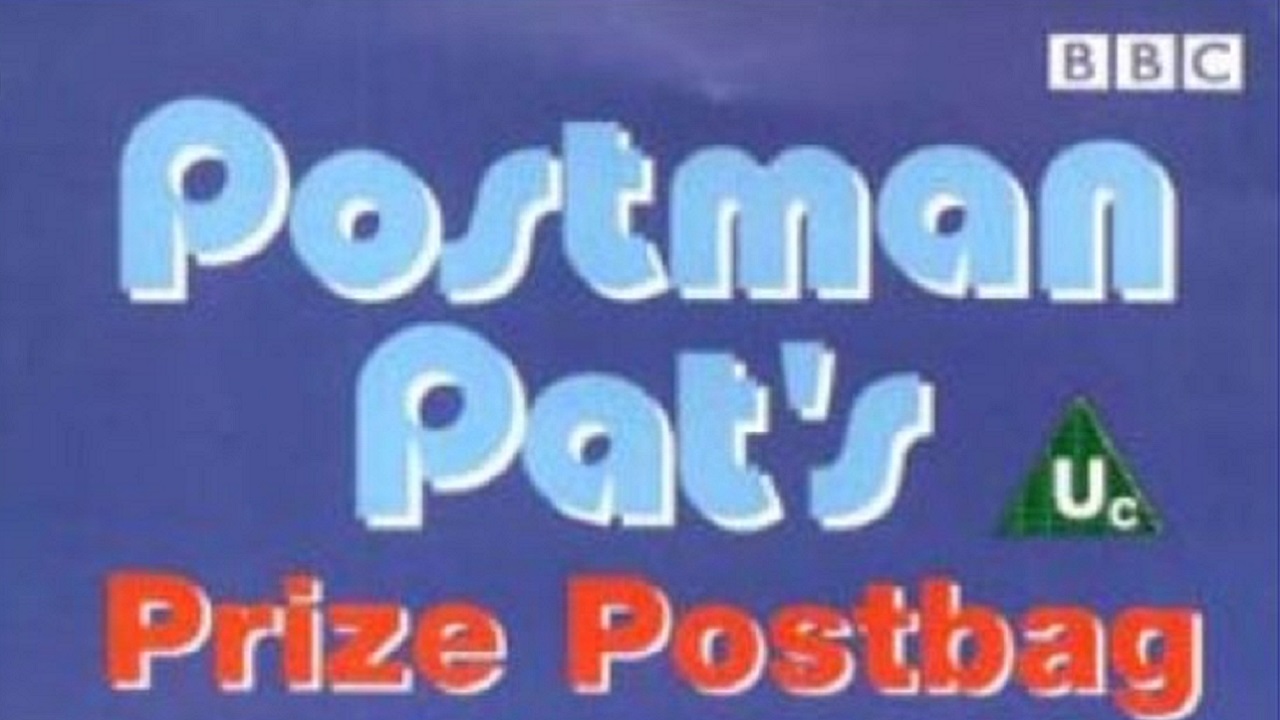 Credit: Twitter/James Dutton
He was looking for an obscure video tape
Sometimes, in the face of all the stuff that's happening in 2017, and the way social media is inundated with hot take after hot take on the same sexual assault scandal, political scandal, sports scandal, [insert the next scandal here], it's easy to forget that both people and the internet can sometimes be good.
One dad was reminded of that when he took to Twitter for help finding an obscure video tape for his autistic son.
James Dutton's severely autistic 19-year-old son used to love watching an old BBC TV show called "Postman Pat" when he was a kid. Today he is able to watch episodes on YouTube, but he was hoping to add the actual VHS tape to his collection, but James wasn't having any luck.
So, this being 2017, he crowd-sourced the problem via Twitter.
Does anyone have or know of anyone who may still have this VHS? My severely autistic son Thomas has written it on his Xmas list…please let me know! pic.twitter.com/wAnE93dbMv

— James Dutton (@jdutton69) November 12, 2017
And explained exactly why – Christmas!
To add...he watches the episodes on YouTube but wants the box to add to his collection (he's 19 now and loved watching them as a child)

— James Dutton (@jdutton69) November 13, 2017
In an attempt to help, several users suggested alternative avenues such as Reddit, eBay, or various autism societies. One user even suggested he create his own VHS.
You could download them from youtube (with clipconverter.cc) Burn them on to a DVD, print the cover art and put on a VHS box. You may even be able to find someone to record it to a blank VHS tape.

— Howard on main (@citizen_of_now) November 14, 2017
Others offered hope that they might be able to dig it up somewhere…
I might have this on VHS, I'll ask my parents to have a look in my collection and if so I'll happily donate it for your son's Christmas present ☺️

— rach (@rachybabessss) November 13, 2017
I did have it at my grandmas I will ask the to look into the attic for you! If I can find it it's yours!

— Jamie (@DozsyD) November 13, 2017
As the responses rolled in, people were astonished at the reach of James' request.
https://twitter.com/jetpack/status/930206784203251712
James was too, despite the fact that he'd yet to find an actual tape.
I know it's wonderful isn't it! Lots of lovely suggestion and advice but nothing concrete yet...fingers crossed!x

— James Dutton (@jdutton69) November 13, 2017
Finally, someone delivered!
@jdutton69 I have a copy!! Replied on your other tweet but not sure if it'll get lost amongst so many replies. Our box of old videos was in the hall on the way to the charity shop after a clear out of the loft at the weekend! Dm me your address & I can post it to you 😀 pic.twitter.com/5LkKUXg6a3

— Jill (@jilly284) November 14, 2017
James was ecstatic and grateful.
STOP PRESS!! Thanks to wonderful @jilly284 seeing a retweet from @BrendanCole a copy's been found! The response has been absolutely overwhelming and I'm so grateful to everyone for taking the time to give advice, or search in attics! The heartwarming side of human nature ❤️

— James Dutton (@jdutton69) November 14, 2017
Even the Grinch's heart must have grown three sizes at the news of that Christmas miracle!