Dad's Facebook Post to Get Motorcycle Patches for Son With Autism Goes Viral [VIDEO]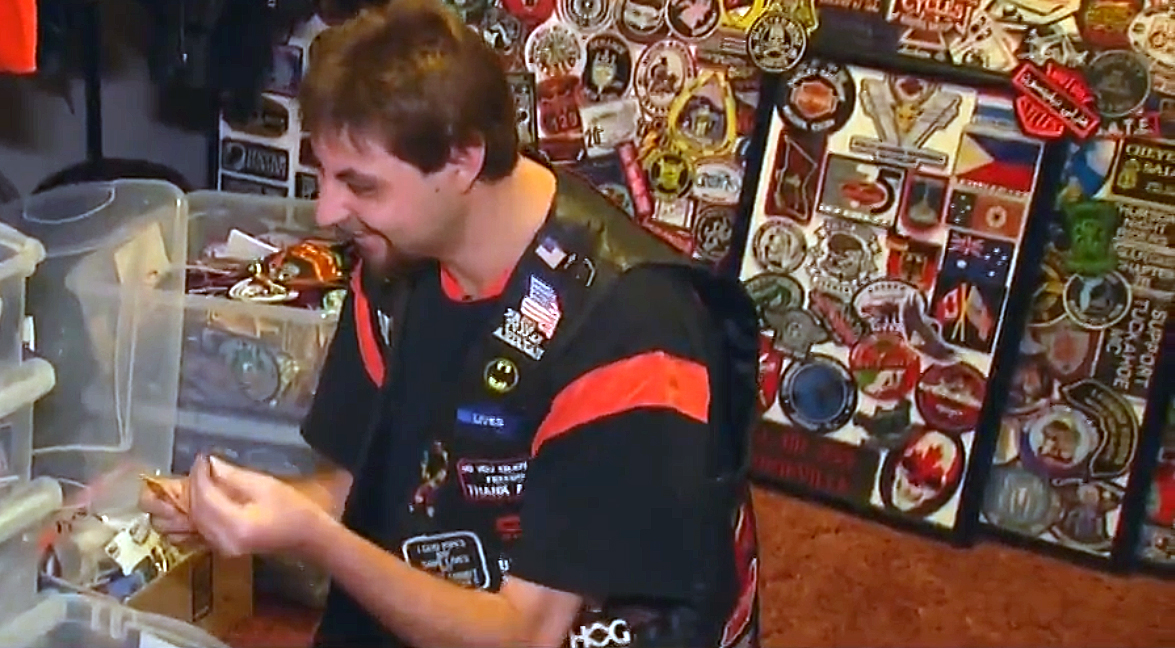 Every now and again, a story comes along to remind us that social media isn't all bad, and neither are the people who connect on it.
One family found that out in the most heartwarming way, when they hopped online and asked a simple favor for their son with autism. Austin, 23 years old and living in South Carolina, is a happy, smiling young guy from Gaffney, South Carolina who loves people and loves motorcycles.
Unfortunately, he's unable to ride them because he suffers from seizures. But that hasn't dampened his enthusiasm for all things motorcycle, including patches.
"He's pretty much got his happy switch flipped on all the time," Austin's mom, Debbie, told WSPA.com when they asked about the viral Facebook post that resulted in Austin receiving more patches than he could ever fit on his leather vest.
In June, Austin's dad went on Facebook and asked for patches for that vest, and the response was overwhelming.
"It went viral, I think, three times," Debbie said.
After six weeks, the Fradys had mail from all fifty states and 12 countries, resulting in 20 rings,countless knick knacks, 100 or more shirts, 1,500 pins and 5,000 patches, even some hats.
"He appreciates everything that we got," Debbie said. "Even if it was an envelope that only had one patch in it." To show that appreciation, they sent postcards, signed by Austin, to everyone who sent a patch. But they eventually had to share another Facebook post asking people to stop sending patches, so ridiculous was the amount of mail they were receiving.
But that doesn't mean the giving has stopped. Instead, a local charity organized the Austin Fray Autism Awareness Benefit Ride to raise money for the Special Olympics in Austin's name.