Dad's Funny Classified Ad for a Crib Proves the Struggle Is Real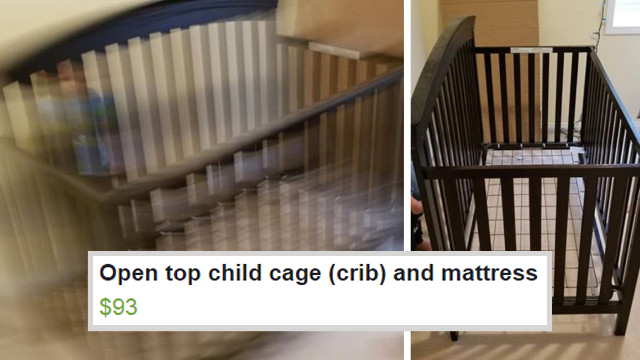 Before you start contacting your nearest CPS representative, you should know that this is much more about clever marketing than unethical child containment.
When exhausted dad James Flawith recently discovered he needed to upgrade to a larger crib, he naturally decided to try and sell their current one online. Of course, "used crib" isn't exactly the most eye-catching headline so he went ahead and spiced things up a bit.
"Open top child cage (crib) and mattress – $93"
Solid title.
And he doesn't stop there. The first photo of the product is a blatant, blurry mess but James is quick to provide a harrowing explanation.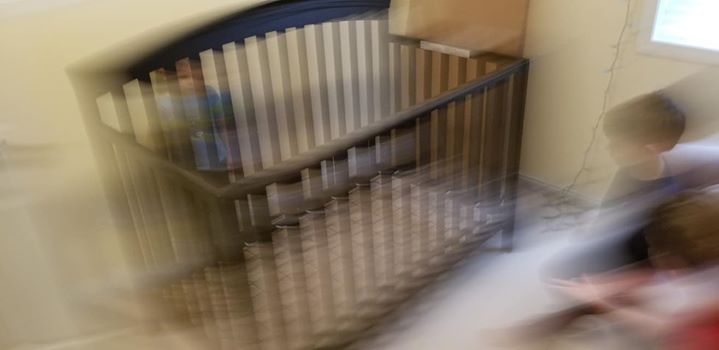 "I apologize for the blurry first photo, one of them got out and bit my leg when I was shooting. It hurt, I screamed, the photo blurred. There was no time to try again."
I mean, who can't relate to that?
Diving deeper, James explains in detail the invaluable role this "cage" has played in his parental life:
"The separation afforded by this unit comes in handy for discipline, the thing you pretend/hope will eventually teach them how to behave. It won't work, of course, but we all have to pretend… We are selling because our youngest can now escape at will. We investigated closed top cage models but there [were] concerns over the legality of these designs."
It's not simply the wooden child crate included in the purchase, either. An appropriately-sized mattress will also be provided for your offspring's comfort—which, ironically, is more for the parent's benefit than the child's, according to James: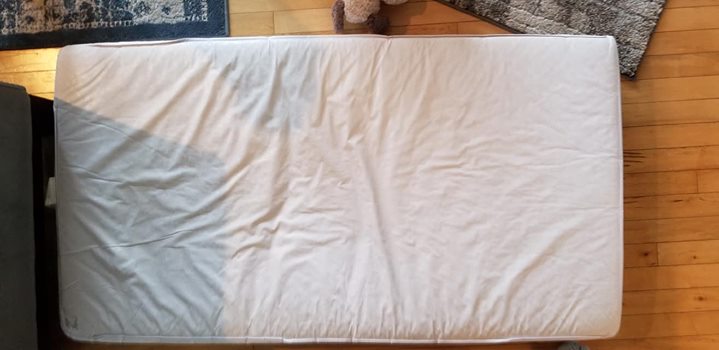 "With the mattress you can feel comfortable knowing when they fall asleep they should be comfortable enough to stay asleep for at least an hour at a time. That's the best you can hope for, just get used to it. I recommend training yourself to take microsleeps when you're on the toilet. It's the only place you'll be able to get away. You'll probably find yourself in the bathroom with no recollection of how you got there, not even having to actually poo. If this happens, make sure you flush your fake poo and turn the tap on to simulate hand washing. 7 minutes is all you get. Then take a deep breath and head back out."
The price may seem oddly specific but James specifies the reasoning behind that number, too:
"The price is firm at $93 as this is the price of the first hour we were quoted by the therapist, to teach us how to deal with our child's increased – and our decreased – freedom. Let's be honest, my wife and I won't make it in to see the therapist. We will probably fall asleep holding hands and crying in the waiting room, with the other survivors, and miss it when our names are called."
If you're interested in this cozy confines of James's child cage or simply want to read more details about it, definitely check out the full post.
And in the words of James, from tired parent to fellow tired parents, "God help us all."