Dad's Ring Turns up 25 Years After He Lost It During a Rescue [AUDIO]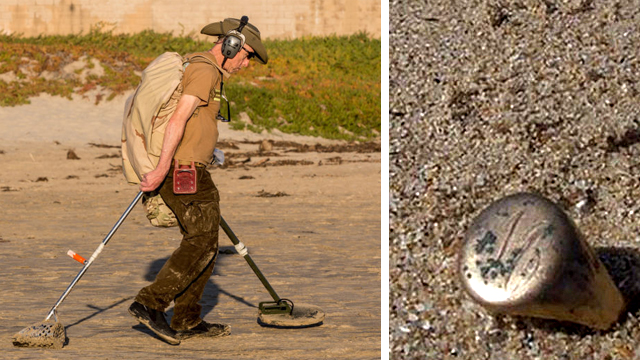 All things considered, it was a pretty good trade.
25 years ago, Ralph Berry charged into the ocean to rescue his drowning daughter, and in the process, he lost his treasured gold signet ring, adorned with his wife's initial. He left it in his shoes on the beach when he ran into the water, and in the aftermath of his rescue, it was lost.
"I left my ring inside my shoes on the beach, someone else had picked them up and taken them home for me and the ring had fallen out," Ralph told 3AW in Australia. "It was gone."
In an interview with 3AW's Tom Elliot, Ralph explained that the ring meant a lot to him, and why. "It had great sentimental value. My wife was just 19 when she gave it to me and I wore it every day of my life up until that night!"
Ralph, who is a certified life guard, ran into the surf to rescue his daughter from the choppy waters, and thought his ring was gone forever.
"I'd just written it off…[I got my] daughter back and lost a ring, fair exchange."
A quarter century later, thanks to two different kinds of technology, the ring was discovered.
Ralph's daughter saw a photo of the ring on social media, after a man using a metal detector dug it up on the Weymouth, Australia beach where Ralph lost it. They reached out to the man, who happily returned it to its rightful owner.
Hear Ralph's full interview here: