Dad's Meal Choices Have Major Impact on Kids, Study Says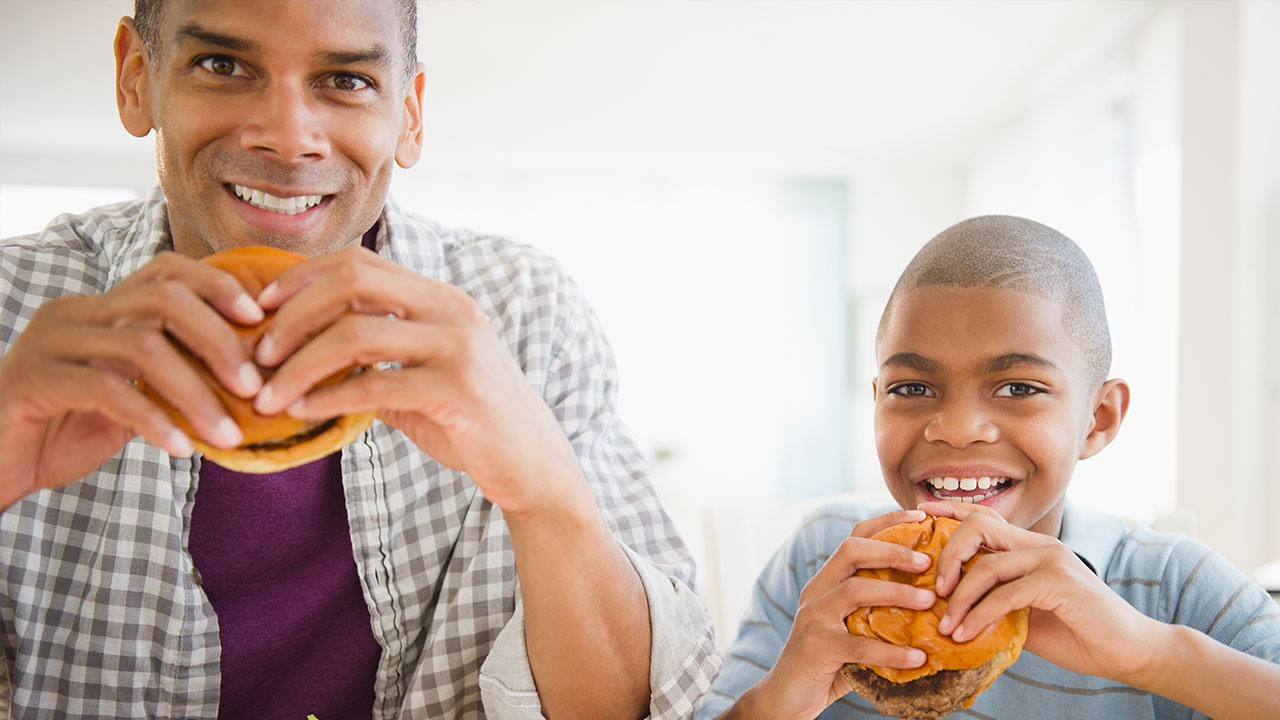 This may not come as much of a surprise, but a study out of Texas A&M suggests dads carry some serious weight when it comes to how their kids perceive food and family mealtime.
According to the research which was published in the Journal of Nutrition and Behavior, the 15-month study was initially aimed at observing parents use of time and how it impacted their meal choices.
"It never occurred to me that we would have data on them eating out and where they were eating out. But the kids—if they said they ate out, they always wrote down where they ate by the name of the restaurant," says Alex McIntosh, professor of recreation, parks, and tourism sciences at Texas A&M University.
From there, McIntosh's team was able to derive some interesting observations. "For a long time fathers have been told that they need to spend more time with their children. But often when this message is being transmitted, the message is 'you should be having fun' with your children."
McIntosh says this misconception often leads dads to make less than ideal food choices or letting kids decide where they should eat instead of making a healthier, more informed decision.
"Traditionally academics have blamed mothers for everything that goes wrong with children, especially when it comes to food," McIntosh says. "But I think it's pretty clear that fathers have a substantial influence over what children are eating," adding "It's about a father taking more of a responsible role when he's parenting."
The study is just one part of growing research stressing the importance of fathers being more involved in general as well as the benefits associated with leading by example.
So while being "fun" is good, being thoughtful about your own choices can have a long-term impact on you and your family for generations to come.
You might be interested to learn what another study said about "dad-brain."