Daughter and Dad Reel in a 700-Pound Tuna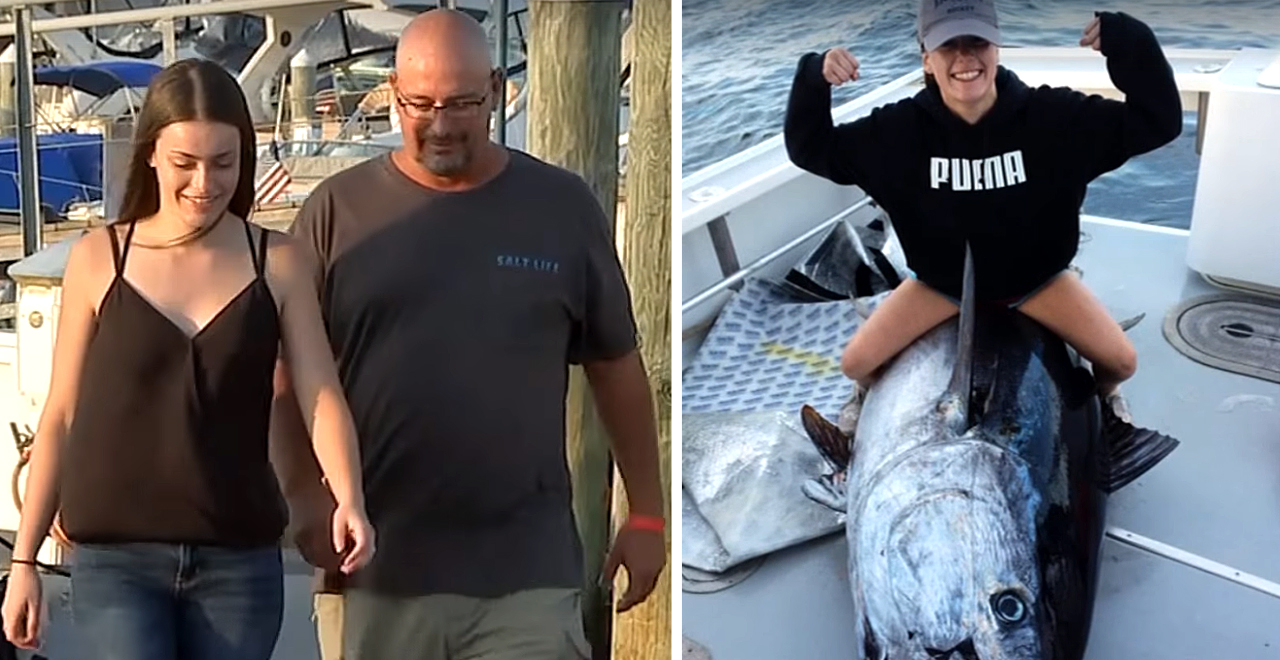 Fishing can be a bonding experience between a dad and a child. It's almost a lost art, given the limited attention span of today's youth. But that doesn't apply to all kids, and certainly not one teenager near Boston, who recently teamed up with her dad to reel in a 700-pound tuna.
The struggle to bring in the big fish took nearly 10 hours, with 18-year-old Devin switching off with her dad every 45 minutes or so. The massive tuna put up a fight, dragging the boat for nearly eight miles before humbly admitting defeat.
"It was just so exciting," Devin told Boston 25. "Like you have to be there, like you have to catch it yourself to know how exciting it is."
That means there is a one thousand percent chance that I'll never know how exciting it is. And while we may not be able to fully relate on that scale, it's hard not to be impressed with the effort. Devin told WCVB it was an 'exhausting' day.
"I was super dehydrated," she said. "I am not the strongest in the group, so it was really challenging to reel it in."
She also said she and her brother have been competing over the years to see who could bring in a tuna first, as their dad caught his first at age 13. They hoped to get $10 a pound for the tuna, which makes it one of the more lucrative father-daughter bonding experiences you can have. Her dad called Devin "instrumental in the whole fight" when some media outlets sought to erase the dad's role from the epic catch.