Daughter Loses 55 Pounds so She Can Donate Kidney to Her Dad [VIDEO]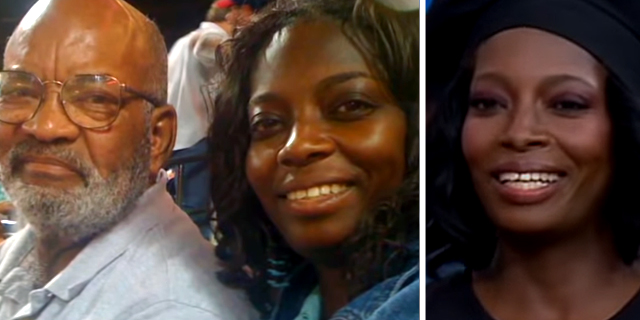 We're used to stories of parents doing anything they can for the well being of their children. Sometimes kids have a chance to return the favor and they come through too.
That's exactly what happened for one Atlanta family whose patriarch was sick and badly needed a kidney transplant.
His daughter Dawn Muhammed stepped-up.
Lucious Daniels was diagnosed with stage 4 kidney failure in 2016, at the age of 71. He needed a new kidney if he wanted any chance at survival. So Dawn headed to the hospital to see if she was a match. They drew blood and saw she might be a match, but they didn't finish the tests because doctors informed her that her body mass index was too high to be a donor. She would have to lose weight if she wanted to help.
"I looked at myself in the mirror and I said, 'Let's try this, let's try this, let's really try and commit to it,'" Muhammad told ABC's Good Morning America. "We told my father, 'This isn't the end, this can't be the end, we have got to find a moment to help.'"
While keeping the plan secret from her dad, Dawn set out to drop the weight. After all, it was the least she could do.
"He is my superhero, he is the man I have looked up to all my life," she said of her father. "He has sacrificed a lot for our family, a lot," she added.
So Dawn gave up sugar – "the devil," she calls it – cut the carbs and started working out. When she reached her goal, 16 months later, she broke the news to her dad.
"I said, 'Dad … can I tell you a secret? I have been losing this weight not just for me, but for you!'" she told him. "'This weight loss has been for you, I need you to give me that paperwork, I need to be that donor for you.'"
She turned in the paperwork and was a perfect match for donation to her dad, and the successful procedure occurred at the end of August.
"My dad is up and walking around with his new 45-year old kidney. I'm the one in pain after this major surgery, she told Final Call. "Thankfully with the condition my body was in the doctors said I shouldn't have any problems healing."