Daughters Co-Host 'Dad Rock Radio' and Rock out in Honor of Late Father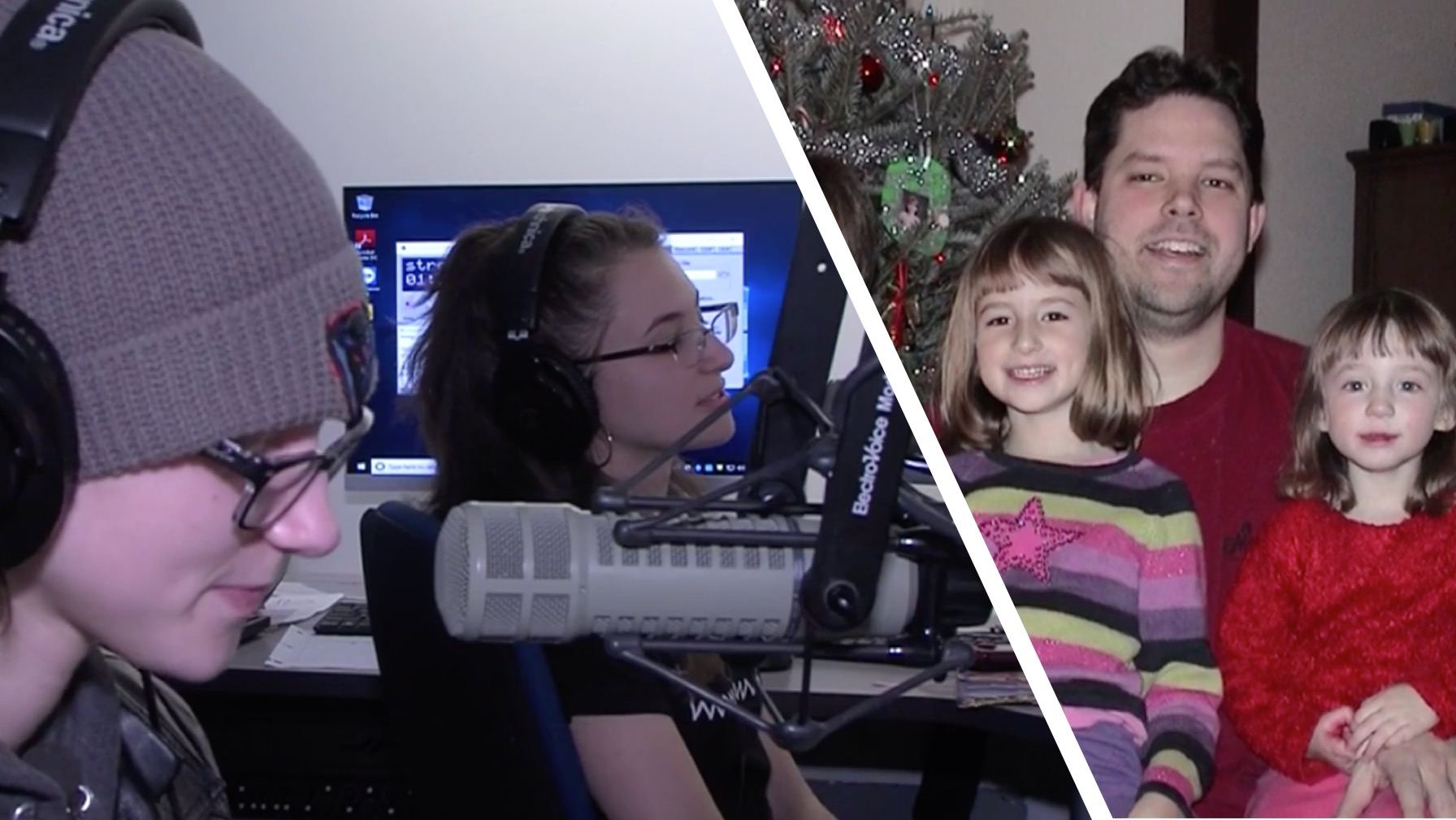 One of the best parts of parenting is simply sharing interests and hobbies with one's kids. Sure, sometimes it feels a little like throwing spaghetti at a wall just to see what sticks, but when they instantly fall in love with one of your favorite bands or decades-old TV shows, it's truly special.
Sisters Natalie (aka, Nang) and Jennifer Walter clearly inherited their late father's love for music and now get to use that passion to honor his memory.
Hosting the radio show 'Dad Rock Radio' every Friday at Marquette University, the sisters spend time reminiscing about their dad while going through his catalog of favorite songs.
"This last song is one our dad was really fond of," Jennifer said on May 3rd, concluding their final broadcast, "which is the reason why we play it, it's called How Far is Heaven."
Steve Walter passed away of a heart aneurysm last May, two weeks before Natalie's high school graduation.
"The fact that he couldn't be there, that bothered me, but when that song came on I was like, he's still here," Natalie told CBS 58 News.
The idea for the show was sparked while the duo rummaged through their dad's music collection the summer after his passing. Realizing just how many killer tunes there were, they decided to launch 'Dad Rock Radio' the following September, and it turned out to be quite the therapeutic experience.
The website for the show reads:
"Lace up your white sneakers and zip up your cargo shorts. Every Friday from 4:30 to 6 p.m. on Marquette Radio we play the freshest mix of classic alternative, mostly from the 80s but with a number of other dad classics thrown in. It's a hand-picked mix collected by the late Steve Walter and curated by his daughters, Jenn and Nang. "
"The goal of the show is to just create a community around, not only families and parents and dads and music, but also to kind of open up the idea of talking about loss and death," Jenn told WBALTV 11.
Natalie is a freshman at DePaul University and Jenn graduates from Marquette this year. Even though 'Dad Rock Radio' has come to an end at Marquette University, the sisters are still planning to crank out even more 'Dad Rock' content this summer so make sure you check out their website for updates.