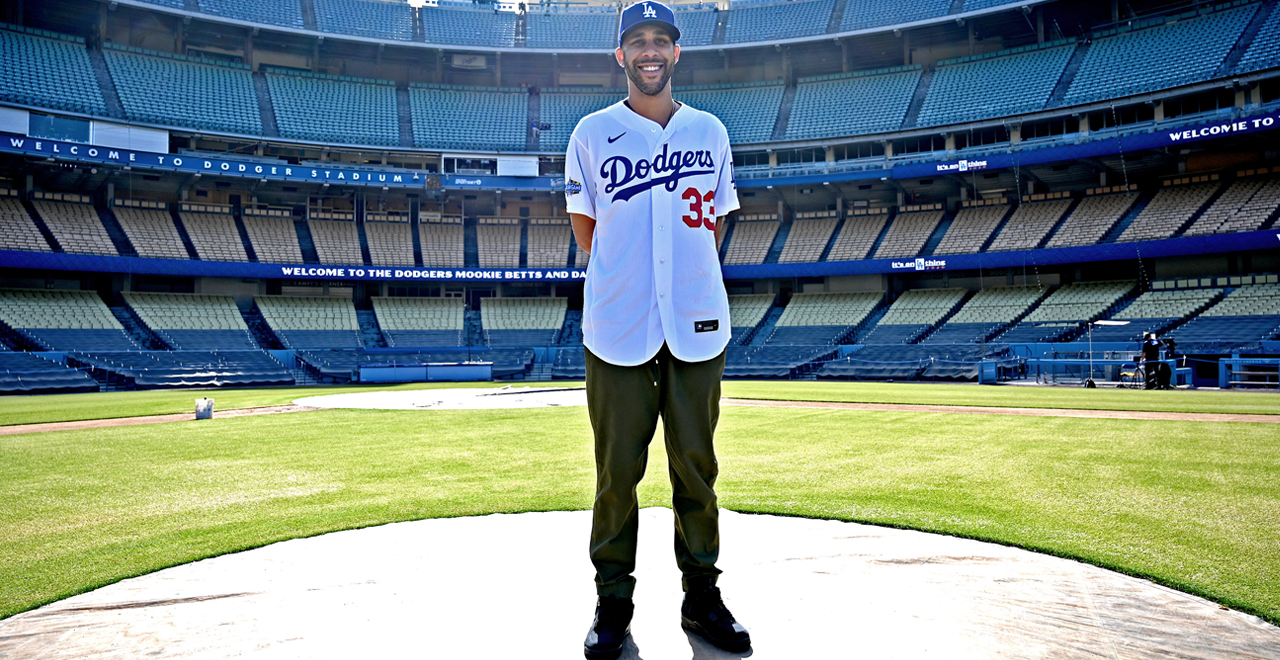 Credit: Getty/Jayne Kamin-Oncea/Stringer
Baseball has been on hiatus, much like all professional sports, since March. And while that affects players at all levels, it's hurting those in the minors the most as many of them haven't received a paycheck in months and don't have years of earning from lucrative contracts to fall back on. During the hiatus, players have been receiving a $400 weekly stipend, but that expired at the end of May.
Some MLB teams are doing the right thing, and have pledged to continue paying their minor league players. Others, remarkably, have fallen short, releasing dozens of minor leaguers without even extending the paltry stipend. That didn't sit well with L.A. Dodgers pitcher David Price. The former Cy Young winner, who ended up in L.A. in an offseason trade with Boston, pledged to pay every minor leaguer in the team's farm system $1,000 out of his own pocket during the month of June (that's around 220 players).
With so much uncertainty continuing to swirl around baseball, the minors, and with many players left wondering if they will even get to play this season, this gesture from Price is definitely going to go a long way with some players. This is far from Price's first charitable gesture, even during the COVID-19 pandemic.
We are proud to partner with Old Time Pottery to provide cards for kids with Covid-19 in addition to projects for residents in senior living and nursing homes. Fill your Big-Hearted Bin by donating here. https://t.co/zCmdW8CjV5 https://t.co/6qyf25SGUc

— Project One Four: A David Price Foundation (@Project14DPF) April 16, 2020
Yep…that's our @DAVIDprice24 …helping others. https://t.co/QJDtB73gMA

— Project One Four: A David Price Foundation (@Project14DPF) June 1, 2020
Some might say, well, he's a pro, and is currently on a huge contract earning him millions every year. And yes, that's true. But what other players have stepped up like this? And his salary pales in comparison to the money MLB owners make. The same MLB owners that are mysteriously invisible during the crisis.
David Price's total career earnings in baseball are less than 1/1000th of the combined net worth of the group that owns the Los Angeles Dodgers https://t.co/fBtyNApJ05

— Timothy Burke (@bubbaprog) May 29, 2020
An inspiring, cool move from a great player.
David Price is giving $1,000 to every @Dodgers minor league player.

As we discovered last year, @DAVIDprice24 is often generous and too often misunderstood. 👇🏼 pic.twitter.com/WfpWZjF8DJ

— Infield Chatter (@InfieldChatter) May 29, 2020