Detail-Oriented Barber Accidentally Shaves "Play" Icon Into Customer's Head [WATCH]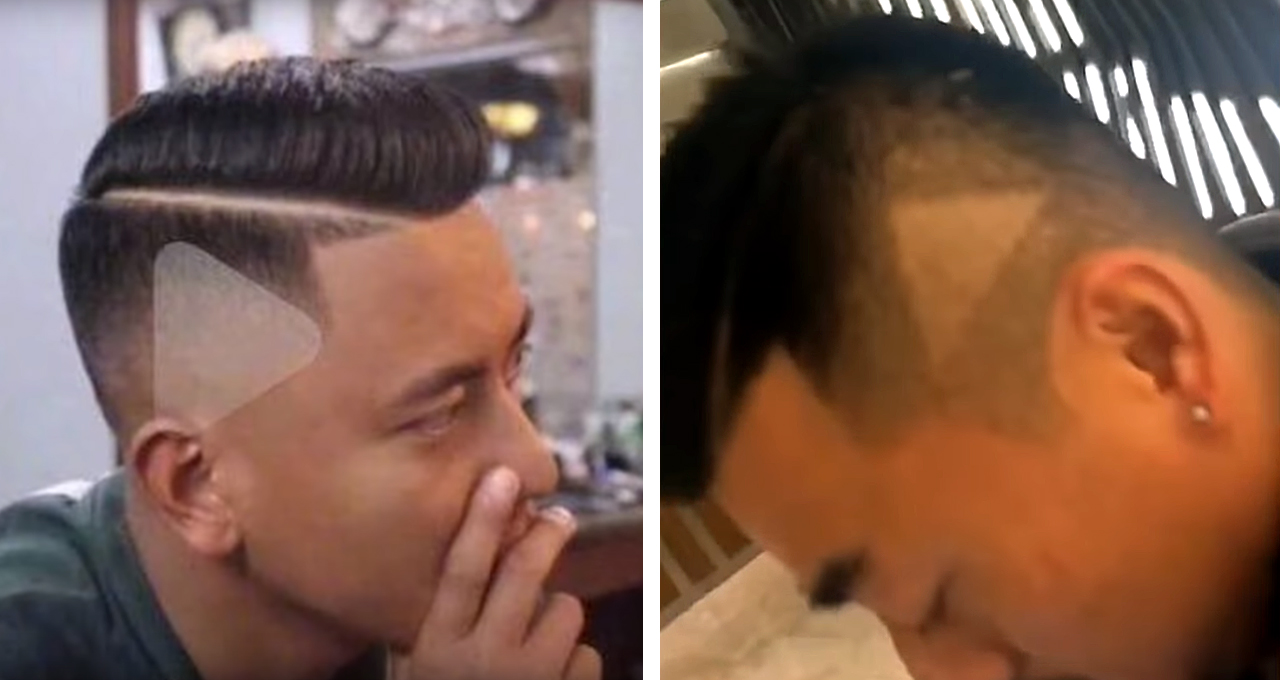 It's not easy to find a trustworthy barber. And even when you do, it's not always easy to explain how you want your hair to look, especially if you're trying something new.
One young man happened upon a very conscientious and detail-oriented hair stylist, but this guy was so on top of things, his customer got a little bit more than he bargained for.
He walked into the barbershop in China, and not wanting to take any chances, he showed his stylist a video of the way he wanted his hair to look. He surely figured he'd covered all the bases and there was no way the barber could screw things up, not after being shown exactly what he wanted.
Unfortunately, the stylist was a little too attentive. Because after the customer paused the video, superimposed over the hairstyle he wanted was the "play" button with which the video could be restarted. Somehow not realizing that the sideways triangle wasn't part of the hair style, he shaved the play icon directly into his customer's scalp.
On both sides.
Tian Xiu Bot, an infuential entertainment blogger in China, shared video of the man's hilarious haircut on the Chinese social media site Weibo, joking "There are not so many rigorous hairdressers like this left."
The video spread like wildfire, with nearly 80,000 likes and 22,000 shares. It even got reposted by China Daily, according to The Daily Mail.
The video has gotten over 20,000 comments from amused viewers, but not everyone is laughing. Tian Xiu Bot shared another video of the customer strutting around after his haircut, apparently thrilled with the results!
Maybe he'll launch a new style. One commenter thinks so, saying, "This is a new trending haircut."