Mike Rowe Is Back With "Dirty Jobs: Rowe'd Trip" Miniseries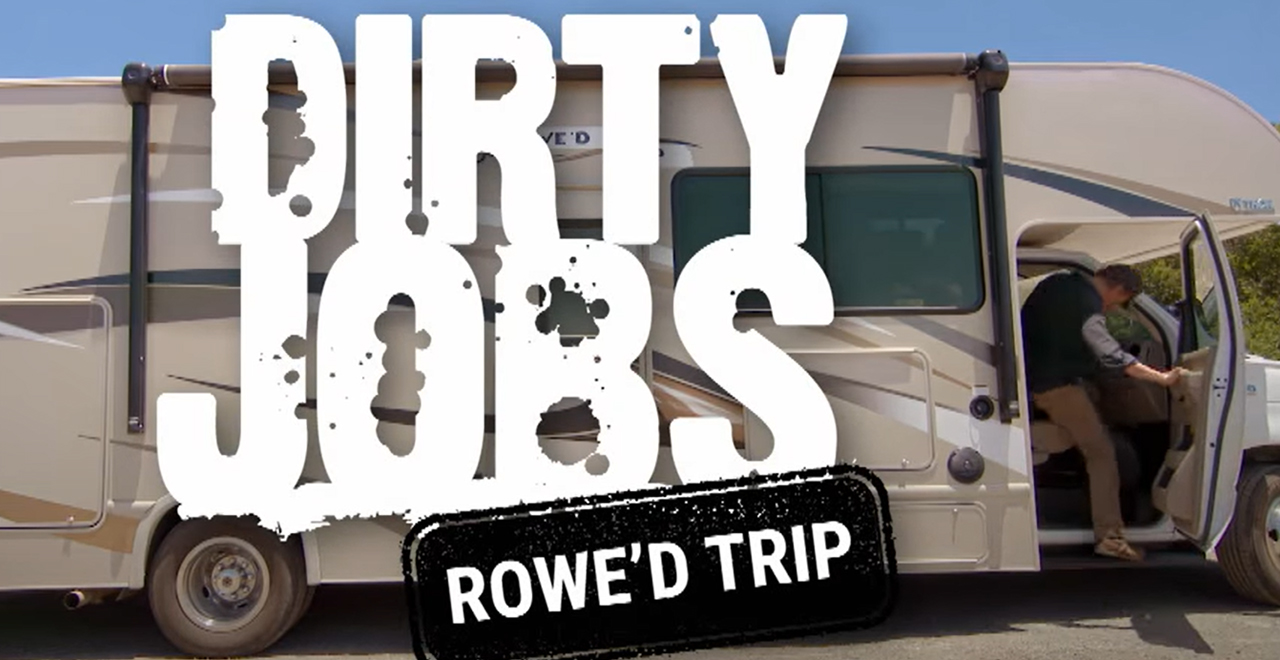 We live in a bizarre time, but one thing we can oddly count on these days is beloved TV shows making short-lived comebacks. We had a fun socially distant "Parks and Rec", a "30 Rock" reunion on the horizon, and now even the beloved "Dirty Jobs", which everyman Mike Rowe is bringing back for a 4-episode miniseries in July.
"Dirty Jobs: Rowe'd Trip" debuts July 7th on Discovery and has been described as part road-trip, part trip down memory lane at everything that made the show great, to begin with. It's the original crew, traveling together in a mini-RV, giving us the down-low on the dirty jobs in this country.
In a statement, Rowe said he missed the camaraderie and fun of traveling with a tight-knit crew and 'meeting the finest people you could ever hope to know.'
"Looking back at my favorite moments with the old crew, while hitting the open road, was the perfect way to reunite, especially at a time like the one we're all living through now," he said. "I know that fans of the show will have as much fun watching as we did filming."
The show was shot during the time of corona, so that added more than a few hurdles to production. Rowe and co. were tested and stayed pretty isolated on their adventures, but ultimately, he said this couldn't be a Zoom show.
"We don't think the country wants to look at TV that reminds them of a computer — they want to see people out in the world again," he told the New York Post.
Rowe said he hopes to film even more episodes eventually, and that he's excited for the miniseries to air.
"Dirty Jobs…changed my life forever," he said. "What began as a simple tribute to my grandfather has evolved into the granddaddy of 'essential work' programming, and I'm humbled everyday by the number of people who continue to watch."