Woman Trains Dog to Deliver Groceries to Elderly Neighbor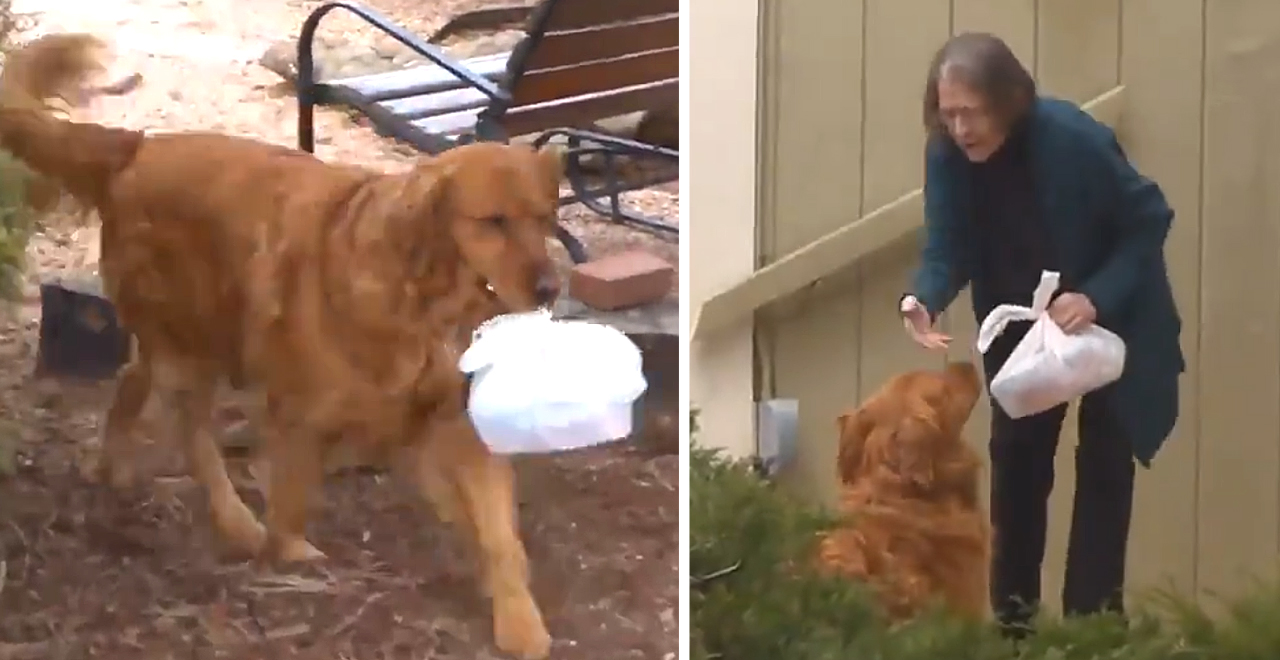 This is a weird time we're living in, but there is one thing that rings true no matter which community you call home: we need to look out for each other. Communities are shut down, and checking in on your neighbors, especially the elderly and the compromised, are important. And tagging in man's best friend to help get the job done is an option you should leave on the table.
At least, that's what one person in Colorado did. A woman wanted to help her elderly neighbor, a woman she has known for years. But she also knew her neighbor had a myriad of health issues and was additionally worried about social distancing. So she taught her dog how to go over, pick up the grocery list, and then deliver the groceries to her.
Now, there are a few steps in-between, it's not like you can just give a dog a list and a credit card and they come back with all your groceries. The neighbor still did the shopping, she just sent the bag of groceries over with her dog.
A woman trained her dog to deliver groceries to a neighbor with health problems https://t.co/kaNDkpyQbT pic.twitter.com/zGpKsIbMO1

— CNN (@CNN) April 5, 2020

Her neighbor was overjoyed just to have regular interaction with the canine.
"What a wonderful thing," she told a local news station KKTV (presumably from six+ feet away). "It's been fun, it's been a real treat. It makes you feel good."
Sunny the golden retriever is a model example of how we need to take care of each other during this crisis. A truly good boy. And some credit can be given to his owner, too, I suppose.
"Anybody can do something small, that can be so helpful," she said.