Dove Offers $5,000 Grants for Dads Without Paid Paternity Leave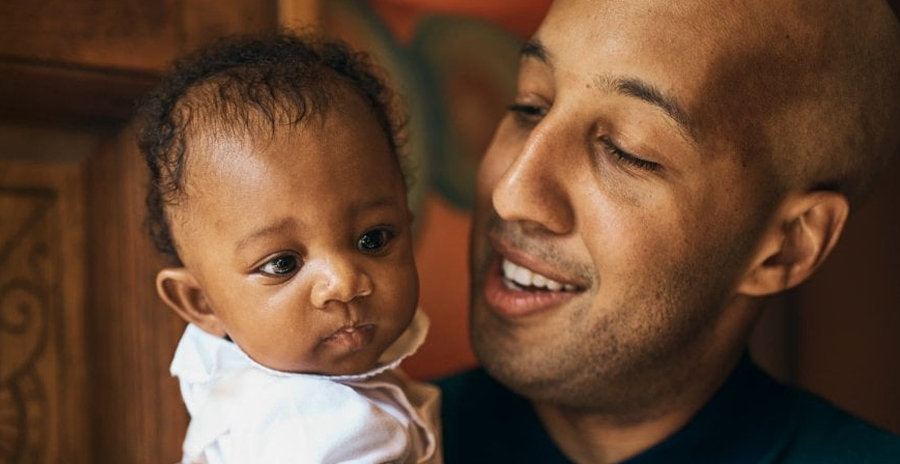 In many countries, paid maternity leave is a requirement by law, but it remains up to the employer if they want to make it available to the fathers.
Spending those first few weeks or months with our new-born is a wonderful mix of exhaustion, confusion, and overwhelming love. I remember when my daughter was born and my wife couldn't get out of bed for at least two weeks. I'm so lucky that my company was proud to have a 'family-first' mantra and gave me a month to combine time-off with some working from home, even if I was sending emails at 3 am while rocking baby back to sleep. I remember heading back to work after my leave was over and it was torture! While it was nice to be around people who didn't need burping, changing, feeding, I really did miss my daughter falling asleep on my chest. 5 pm couldn't come fast enough.
Dove, the shampoo and soap brand have launched a new Paternity Leave Fund to raise over $1 million for new dads in America over the next two years. The fund will give fathers an opportunity to spend time at home with their new children while giving a much-needed hand to the exhausted mums.
On their website, Dove says "Less than 1 in 5 men in the U.S. are offered any paid paternity leave. Most dads who do have it don't believe they can take their full time off to care for a newborn. It's time to change that. Working dads shouldn't have to choose between their children and a paycheck—because when they take paternity leave, it benefits families, workplaces, and communities."
More and more companies want to show that they really stand for something to relate to their customers and it's truly awesome that Dove is pushing for men to have the opportunity to spend time nurturing a lifelong bond.
There are a few other companies, including Starbucks, Dollar General, Walmart, and Lowe's, who have also made strides toward extending the paid family leave policies to include working dads, though it should be as commonplace as maternity leave.
In an interview with CNN, New Mexico Senator Martin Heinrich said, "I'm absolutely positive that my personal relationship with both of my sons would be markedly different if I had not had the opportunity to be so much a part of their lives in the first year. We are kind of behind the curve here — most of the rest of the world has some form of paid family leave."
You can apply for the Dove Paternity Leave Fund here and sign the pledge to the campaign and show your support.