Um, Just FYI, There's an Ear Wax Remover That Lets You Stream the Removal Process to Your Phone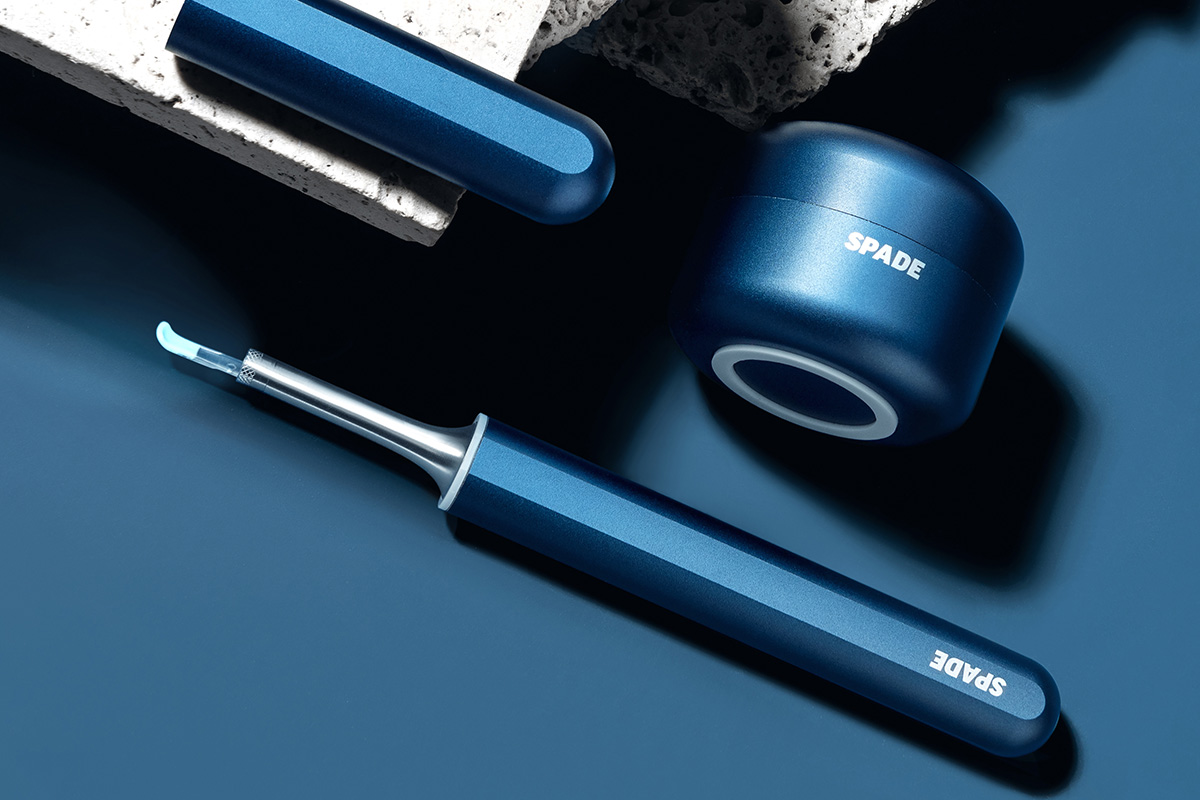 If you can't get enough of those earwax removal videos on YouTube, boy have we got a deal for you. Whether you're already performing a daily grooming routine or you need a self-care nudge, it's time to upgrade from cotton swabs to this smart device for cleaning the gunk out of your ears: the SPADE: Smart Eat Wax Remover.
Not only is the SPADE much more effective at doing the job (cotton swabs can actually make matters worse), but it's also a heck of a lot more fun. This smart earwax remover comes equipped with a 3MPX camera that wirelessly streams a full view of the inside of your ear straight to your iPhone or Android device via WiFi. So gross, so satisfying. It's the wax cleaning method of the future, and it can be yours for under a hundred bucks.
Snag a front-row seat to your ear wax's eviction notice, watching the live stream as you remove it all. The process is even well lit, as the Spade comes with 6 inner-mounted LEDs that provide ideal illumination so you don't miss a second of the good stuff. It keeps a comfortable temperature, though—the LEDs don't burn up as the Spade navigates your ear canal.
For a thorough clean, the included EarPicks™ can expertly scoop out even the most stubborn earwax at any depth without missing a spot. And the SPADE comes with four different shapes to fit diverse ears. There's also an included 3-in-1 charger, dock, and storage base that gives the device up to 60 days of use with one charge.
This smart earwax remover has been featured on NBC, ABC News, and Fox News, plus it boasts an impressive 4.7 out of 5 stars on Trustpilot and 4.2 out of 5 stars on the App Store. Find out why when you buy the SPADE: Smart Ear Wax Remover now for just $99.99, saving 21% on the retail price.
Prices subject to change.
Just a heads up, if you buy stuff using the provided links, The Dad may collect a small commission.