6-Year-Old Girl Reacts With Pure Joy After Learning She's Getting a Bionic Arm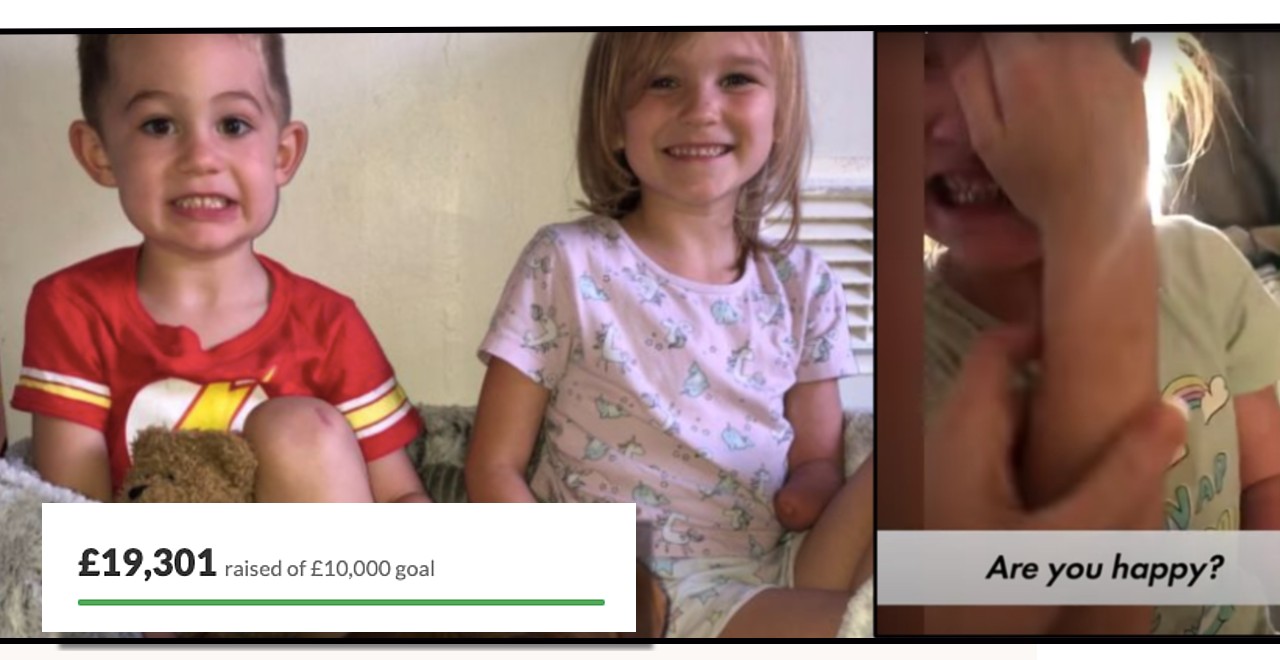 There comes a point in every kids' life where they begin to notice ways in which they're similar to their peers, and ways in which they're different. Small similarities can turn kids from strangers to best friends almost immediately while working through differences helps kids become more compassionate and open-minded.
For 6-year-old Eloise, growing up with one arm wasn't all that problematic – she found ways to do everything her peers could do, taking every challenge on with confidence and perseverance. Eloise has amniotic band syndrome, a condition that restricted the blood flow to her hand in utero. As a result, Eloise has only known life with one hand – but not for long.
In order to make life a little easier, Eloise recently decided she wanted a bionic arm. Her mom Charlotte was determined to help Eloise's dream come true, but the bionic arm came with a hefty price tag. Charlotte created a GoFundMe for her daughter, hoping that her daughter's incredible story would inspire strangers to help her reach her goal.
"Every single day she amazes me more and more," Eloise's mom said on her GoFundMe page. "Have you ever tried doing daily tasks with just one hand? Eloise has always found ways to get tasks done, for example as a baby she used to use her feet to help play with her toys, she's found ways to cut her dinner up using a knife and fork. The list is endless."
Charlotte shared her plea, and the world responded. Not only was she able to raise enough money for Eloise's arm, but she has enough for another arm in the future when Eloise outgrows her first. In an adorable video, Charlotte captured the moment she revealed to her daughter that their goal had been met.
For more information and to follow Eloise's journey to her bionic arm, follow her page on Facebook.