Father Figures: EMS Appreciation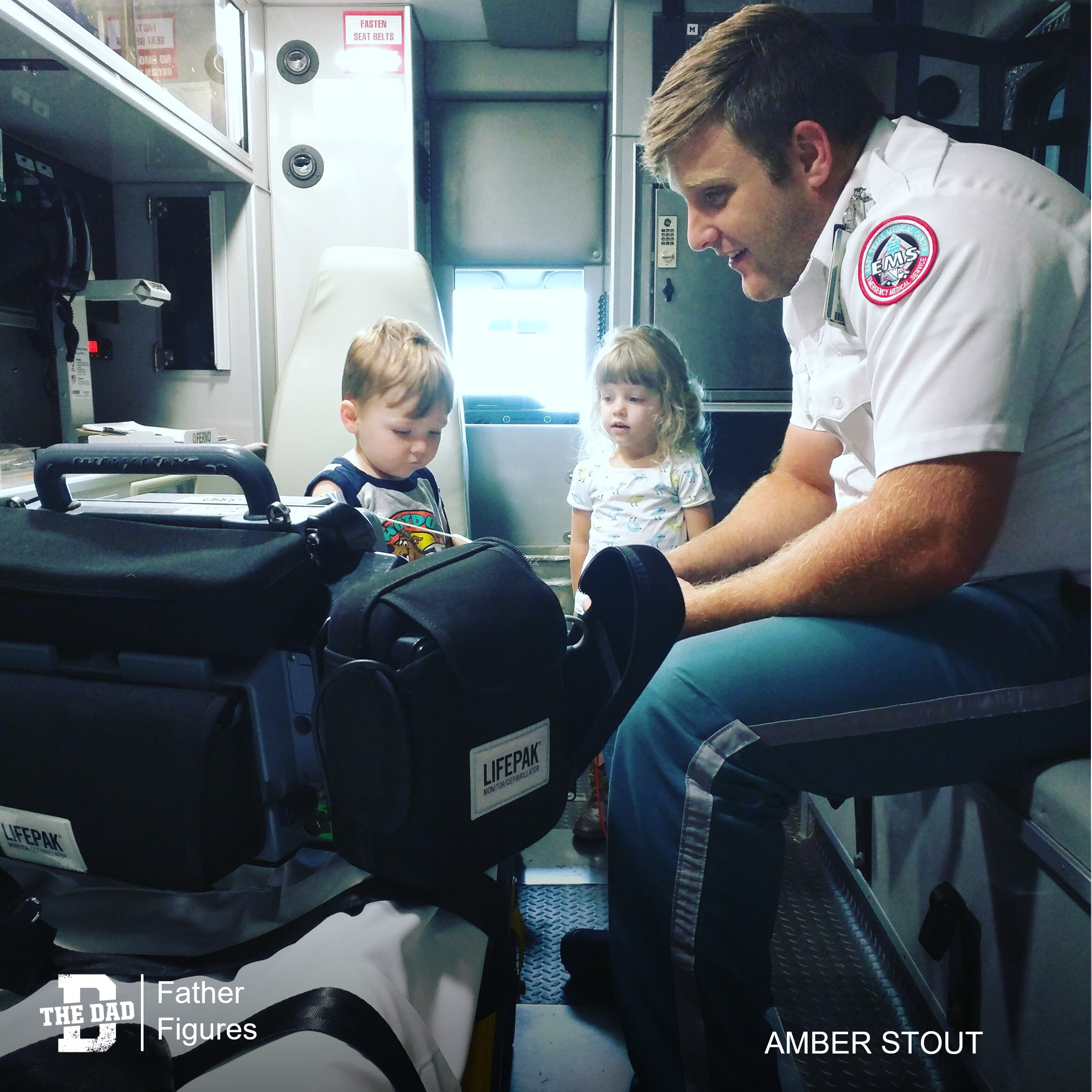 "I married a paramedic. My children's father is a paramedic. It's not glamorous – he's called an ambulance driver, mostly – and it doesn't bring home lots of money. It brings home a lot more.
You see, I've learned it takes a very special kind of person to go to work as a first responder. And not for the many reasons most people think.
Yes, they see some gross stuff, they roll up on some crazy accidents, they deal with some really 'out there' people. Some of the stories seem out of this world. But that isn't what makes the father to my children part of a special group of people, although I do believe that's not something everyone can do.
They go places they have never been, possibly having been woken up from the first sleep they've gotten in a few days, to go to someone they have never met, not knowing much information about what's going on, just to make sure people are okay. Sometimes it is serious and they may use lifesaving skills. But there are much more unglamorous calls too. A grandfather may just be missing the love of his life he lost a few years ago to cancer, a single mom may just be scared her daughter's temperature is 99.2, a woman in Wal-Mart may just be having a little anxiety and need her hand held and told it's okay. And sometimes, there is a loss. A loss that hits straight to the heart. A loss that has to be grieved.
And of course, all of this comes home with my husband. Even though all paramedics know 'you can't take it home with you', they do.
But it's not bad. I see it in the extra love I see my husband shows his children, whether it be a tighter hug or a special treat from the gas station they stopped at during work. I see every single day that my husband does not take his family for granted. He sees people in the absolute worst condition, whatever it may be, and he is determined to make our lives the absolute best.
No, he doesn't bring home a lot of money. But he brings home so much love, love for his family, love for his God, love for his patients, love for all those he sees who need a little or a lot more love.
My children see it and feel it everyday. I married a paramedic, but he gives my children so much more than just a paramedic as a father. He gives them an extra special father.
May 20-26, 2018
 is EMS Appreciation week. They're an extra special group of people, whether they know it or not."
– Amber Stout
Want to share a story about fatherhood? Email [email protected]