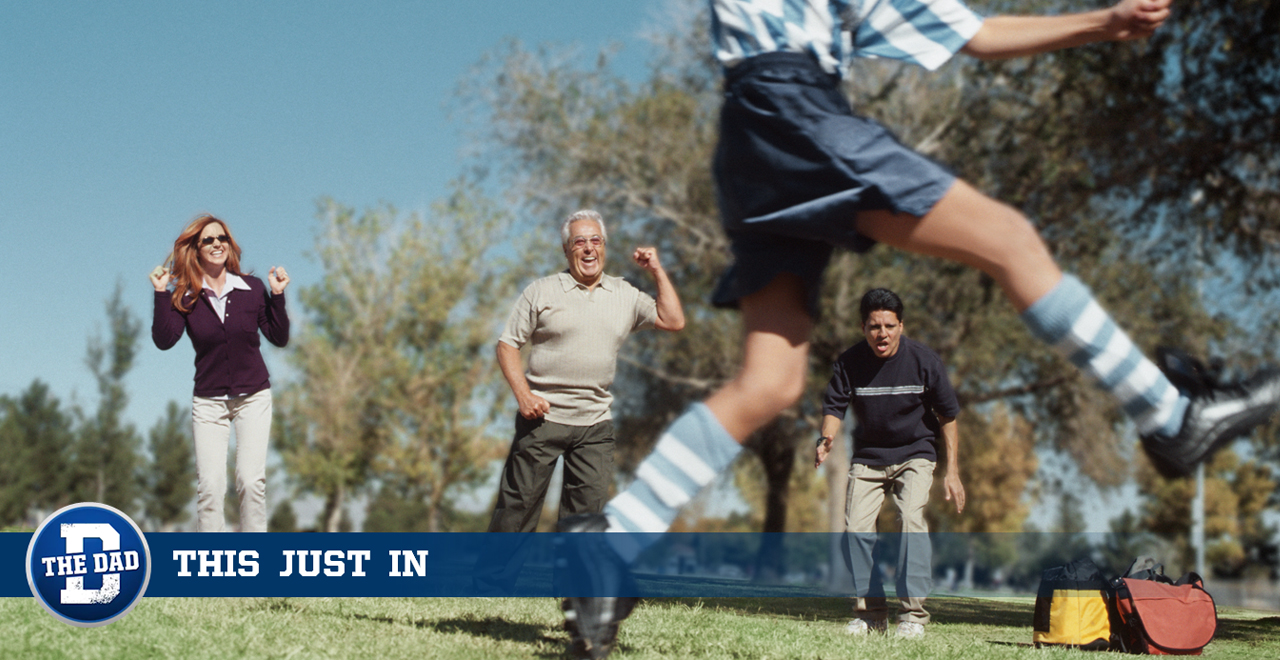 Credit: Getty/Corbis/VCG
It was a beautiful fall afternoon for a friendly match between two instructional soccer teams. This level is designed for beginners aged 7 to 9 so the score is not a factor. Yet every single person there was aware the Gold Tigers team would have dominated the Blue Ghosts 9-3 if the score had actually been kept.
"Both teams played hard and had a lot of fun," said Tigers head coach Ryan Hamilton. "If I had to get specific, I'd say we had an amount of fun equivalent to scoring nine times. And they definitely had less than that. But we don't keep score so who knows for sure?"
Greg Stephenson, coach for the Ghosts, agreed the kids had a swell time. "We need to work a little harder if we want to have more fun though," he said. "In my experience, the most fun thing in soccer is scoring goals. And I know we don't keep score, but if I had to ballpark it, I'd say we scored exactly three times. Which, if we had kept score, would've been about seven too few."
The score isn't kept during these games because the emphasis is all about the kids having fun. The Blue Ghosts, however, were visibly demoralized by the Tigers kicking the ball into the goal relentlessly. A random survey of the family members on the sideline indicated everyone was not only aware of the number of times each team kicked into the net, but also specifically which kids would have scored if scoring was a thing (which it isn't).
"I loved watching my big brother score six times," said 5-year-old Richie Hamilton, who spent most of the game playing on his mom's phone but was still bang-on with his goal estimate.
Lizzie, a player for the Ghosts, said the highlight of the game was the snacks and drinks after the game. "That was definitely more fun than losing the game 9-3," she admitted.
This Just In…is The Dad Faking News. Despite being completely plausible to parents, it's satire and intended for entertainment purposes only. For more stories like this one click here.