Entertainment Weekly Reviews Michael Scott's Threat Level: Midnight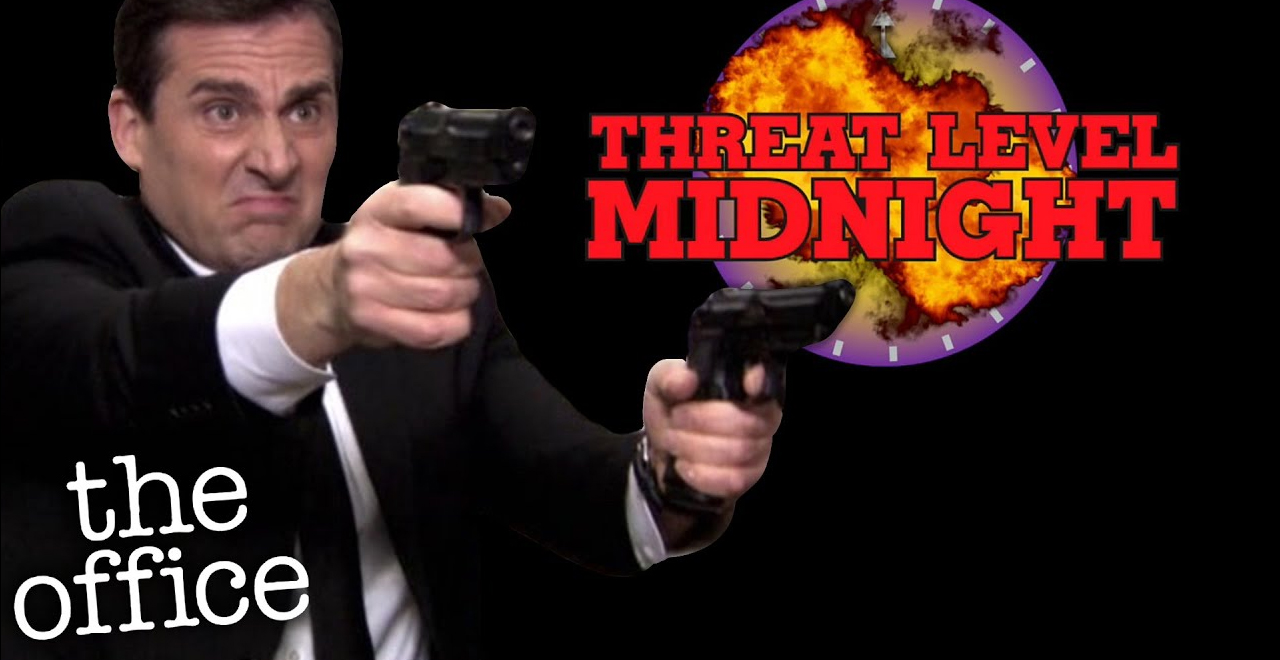 A few weeks ago, we learned that the Office season 6 DVDs would have one heck of a bonus feature. Michael Scott's infamous action movie, Threat Level: Midnight, of which we saw snippets in a season 7 episode, was going to be included, in its entirety. Fans were even able to go to YouTube to watch it (embedded below.)
It was glorious…ly stupid. But don't take my word for it. Take the word of Entertainment Weekly!
The movie, which started as a script that was discovered in Michael's desk during season 2 and was quickly turned into an object of derision by his employees, was an object of fascination for both characters on the show and fans watching on NBC and, later, Netflix. Before Michael left Dunder Mifflin to move to Colorado with Holly, the staff, who'd moved past mockery and into outright affection for their boss, had helped him realize his dream of making his script into an actual movie. And now we're able to watch it.
We aren't the only ones who watched it, though. It turns out the critics over at Entertainment Weekly did too, and they actually wrote a review of it for their special "Ultimate Guide to The Office" issue of the magazine!
The magazine treats the movie as if it were a real thing, and acts as if the characters in the show were actual people. The opening paragraph is honest without being scathing.
The director's statement that accompanies Threat Level Midnight, the filmmaking debut of Pennsylvania-based writer-director-star Michael Scott, boasts of a long production process involving "three years of writing, one year of shooting, four years of reshooting, and two years of editing." It would be nice to report all that effort translated into greatness. Instead it translates into, well, what looks like a lot of effort.
The actors are reviewed as if they're actual actors – or at least real people attempting to act – with Jan Levinson's "flexible" singing voice receiving praise and Jim Halpert getting the highest marks as "the most appealing member of the seemingly all-amateur cast."
Ultimately the movie is considered something of an accidental comedy, a misfire that "remains fun from start to finish." EW gives it a B- and wonders if Michael Scott might be a genius. Not bad for a paper salesman.
It's a pretty fun exercise for Entertainment Weekly, which has obviously spent a lot of ink on The Office over the past 15 years. Their straightfaced review of the movie within a fictional show is a lot of fun to read, and it makes me want to read more reviews of fake movies. You can check out the whole review here.
Someone do the Always Sunny gang's Lethal Weapon sequel!