Facebook Group Celebrates Dudes Who Sort of Look Like Adam Sandler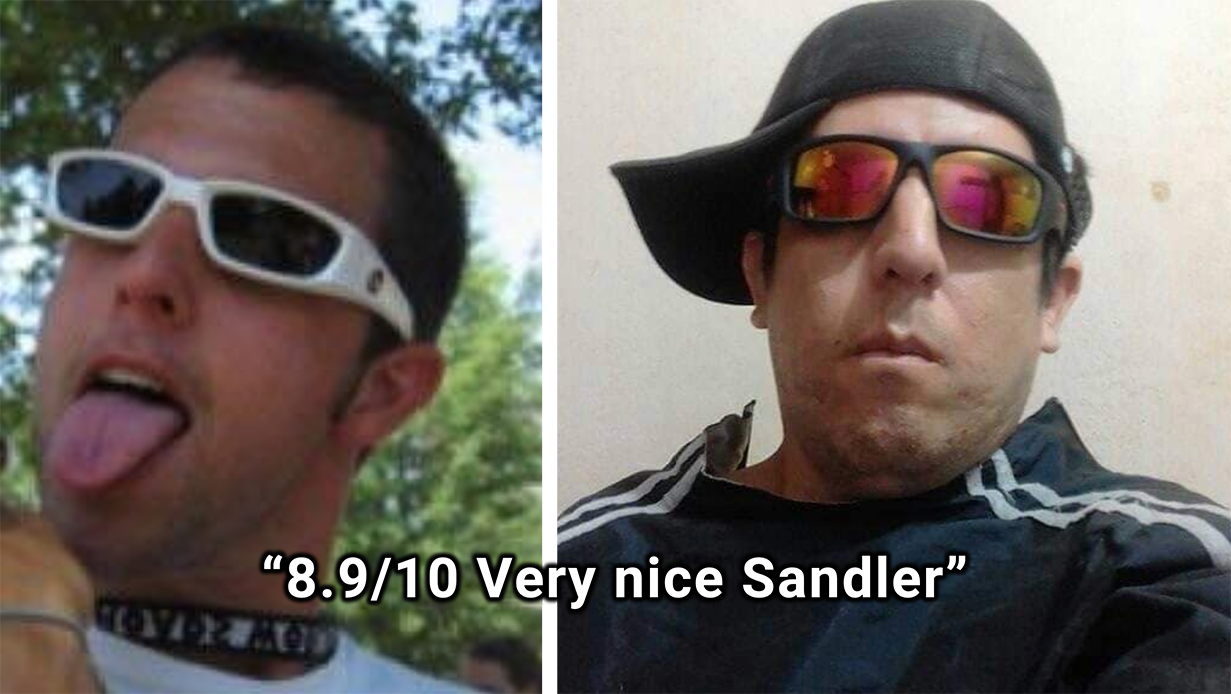 Whether you're a fan of his more recent film endeavors or not, Adam Sandler is objectively a comedy legend. From films like The Waterboy and Billy Madison, he's permanently left his mark on our culture forever with his laundry list of goofy voices and one-liners.
One thing that he can't claim, however, is having a very distinctive look. I'm not saying he's an unattractive fella, but he's also doesn't have the chiseled features of your typical Hollywood hunk. He's more of your everyday man's man.
He's so normal-looking, in fact, that there's an entire Facebook group dedicated to 'People Who Sort Of Look Like Adam Sandler But Aren't Adam Sandler.'
Apparently, the world is sprawling with near-Sandler doppelgangers and the 300,000+ people in this group are finally standing up to take notice.
While many are simply followers of the group's unique purpose, others proudly seek out and post photos 'ordinary person Adam Sandler' lookalikes. Folks often submit their own ratings for the photos, too.
"9.5/10 this is a good Sandler, hair cut and dress sense add to the look, very similar. Rate this one quite high," commented one astute follower on a submission.
Some posts are hotly debated as to how "Sandler-y" the subject appears, though, they admittedly are not looking for a clone. The best submissions definitely encompass an air of Adam in them without being a straight-up twin.
"Either people have abysmal facial recognition and lack any nuance or they miss the point of the page and expect exact doppelgängers every time," said the page's admin.
Pablo Picasso once said, "Art washes away from the soul the dust of everyday life."
So if finding that perfect 'almost doppelganger' of a popular comedian is what does that for you, then consider yourself artists. Godspeed.