These Fake Frozen Dinners For Lazy People Are Embarrassingly Spot-On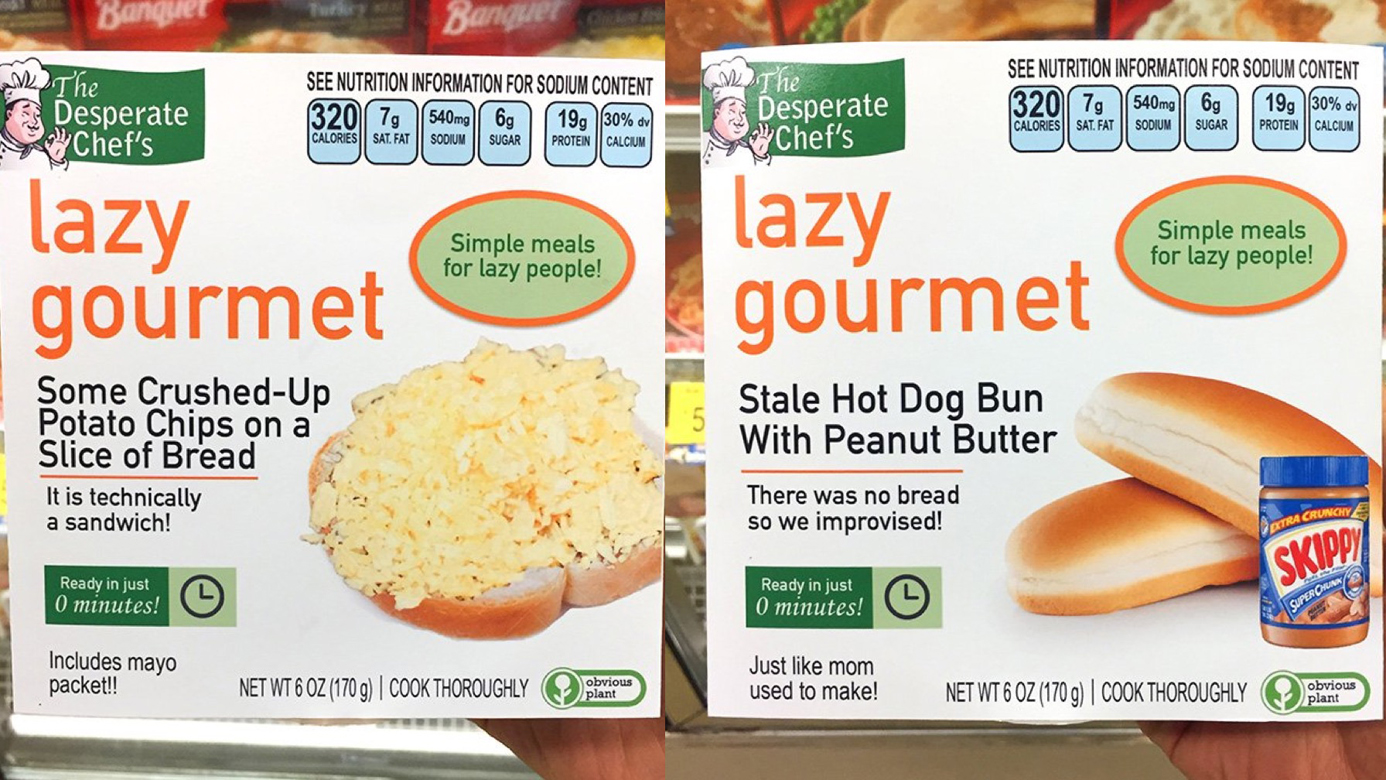 We've all been there. You open the fridge to a wide array of condiments, salad dressings, and perhaps a couple of sad spare olives, but nothing that would constitute an actual meal by normal human standards. Therefore, you have to channel your inner Bear Grylls and scavenge something together that's mostly edible.
This is no longer about flavor. This is survival.
These are the meals that we don't want to remember, much less share with other people. However, @obviousplant_ over on Twitter has done exactly that, and then some. He may have just found an untapped market, all courtesy of "The Desperate Chef."
I made some fake frozen dinners for lazy people pic.twitter.com/gJbf0OGJf5

— obvious plant (@obviousplant_) April 9, 2018
Here's the rest of them pic.twitter.com/LSYTXyI7WK

— obvious plant (@obviousplant_) April 9, 2018
I know. You probably feel personally attacked by at least a couple of these, but chin up, buckaroo! This just proves that, when it comes down to it, we're all just animals that will do whatever it takes to survive.
Still not satisfied? Here, dump this bag of stale tortilla chip crumbs in your mouth. It always does the trick for me.