Families Are Opening Their Homes to Foster Ailing Senior Veterans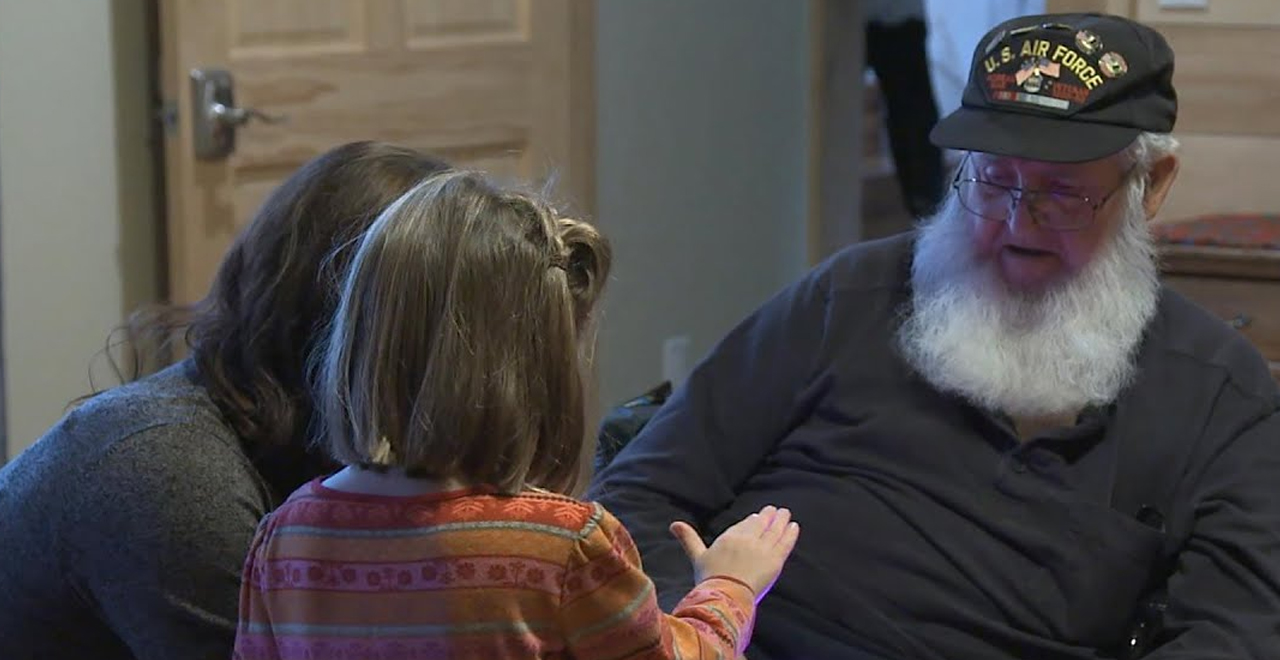 Enlisting in the military is one of the truest sacrifices and one that few families fully understand. On top of that, outside of the requisite "Thank you for your service" and maybe the occasional seat-swap on a plane, support can be limited. So it's always heartwarming when people make the extra effort.
One strong example is how some families are stepping up to help aging and ailing veterans. Tens of thousands of United States vets live in nursing homes, and thousands more are homeless, but now hundreds of families have started to open their homes to foster an elderly veteran.
The Medical Foster Home program pairs senior veterans who can't live on their own with a family willing to take in and care for those who have served. The program is now in 44 states and foster families can take in up to three veterans to provide them a more comfortable place to receive care.
A spokesman for the program said it's a long-term commitment and usually a permanent one for many families. They try to match veterans with homes in their hometown to keep things as familiar as possible, and currently, the program has more than 700 families involved.
One family told The Washington Post that it was an honor to have a veteran living under their roof. And the veteran said he loved his new family and wanted to 'be with them till the day I die.' The program is among the higher-rated ones in the VA and a spokesman told Southern Living magazine the vets and new caregivers become family and even go on vacations together.
"These people really are angels," he said. "They're doing such amazing things. Every vet deserves the right to live in a home and remain where they thrive."
The slogan for the program is a fitting one: "Where our heroes meet angels."
If you are interested in participating, you can contact your local VA.