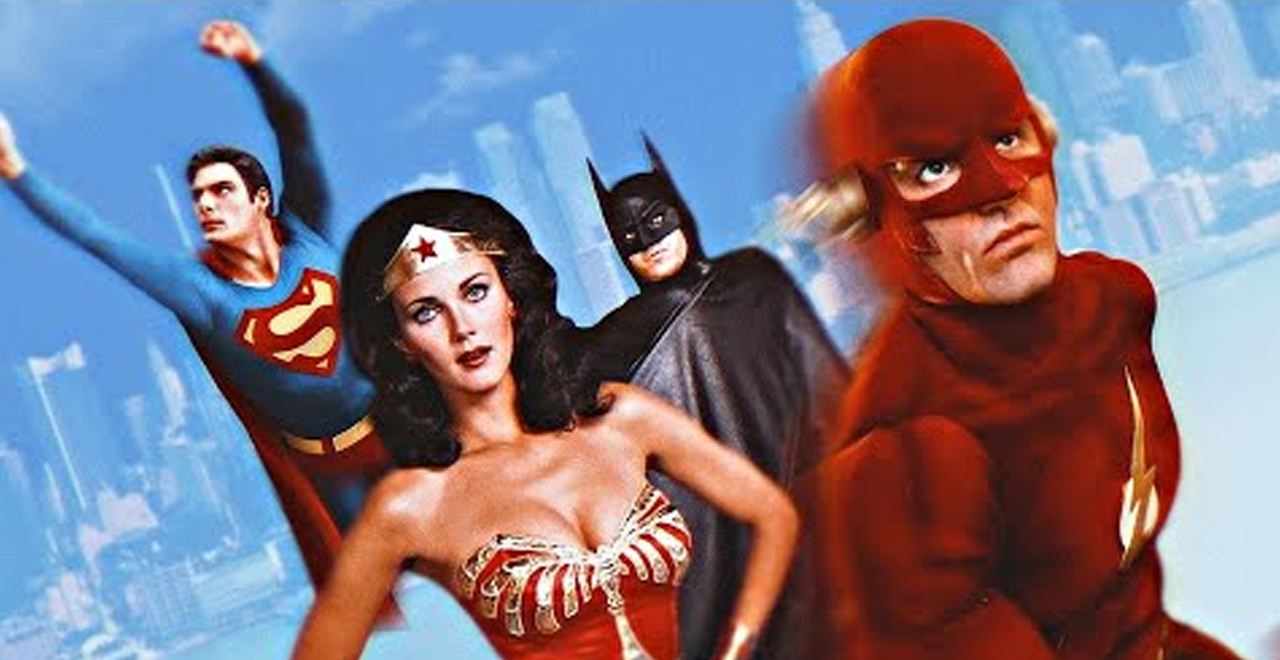 Credit: YouTube/AListProductions
Over the weekend, DC held their Fandome event, during which they unveiled trailers for the new Wonder Woman, a Batman movie that takes place outside of the DCEU, and Zack Snyder's Justice League movie.
What if I told you the best versions of these characters – Wonder Woman, Batman, Superman, and even the Flash – already existed, some 30-40 years ago?
When I was a kid, Christopher Reeve was Superman in two classic (and two not-so-classic) movies, Lynda Carter was every kid's crush as Wonder Woman on TV, and Michael Keaton was the best Batman. There was even a Flash TV show that was… okay.
Unlike today, when every other movie features capes and superpowers, back then we were lucky to get any superheroes on the big screen. But what if things were different? What if they'd made a big Justice League movie with those stars?
One fan decided to see what it would look like. Using clips from Reeve's and Keaton's movies, and the Wonder Woman and Flash TV shows, he created a trailer for an old-school version of a Justice League movie. And he included the all-star villains that helped make those movies great.
Check it out, and imagine a multiverse that actually features a worthy take on Superman!