Father and Son's Hug Proves the French Open Can Be Won With Love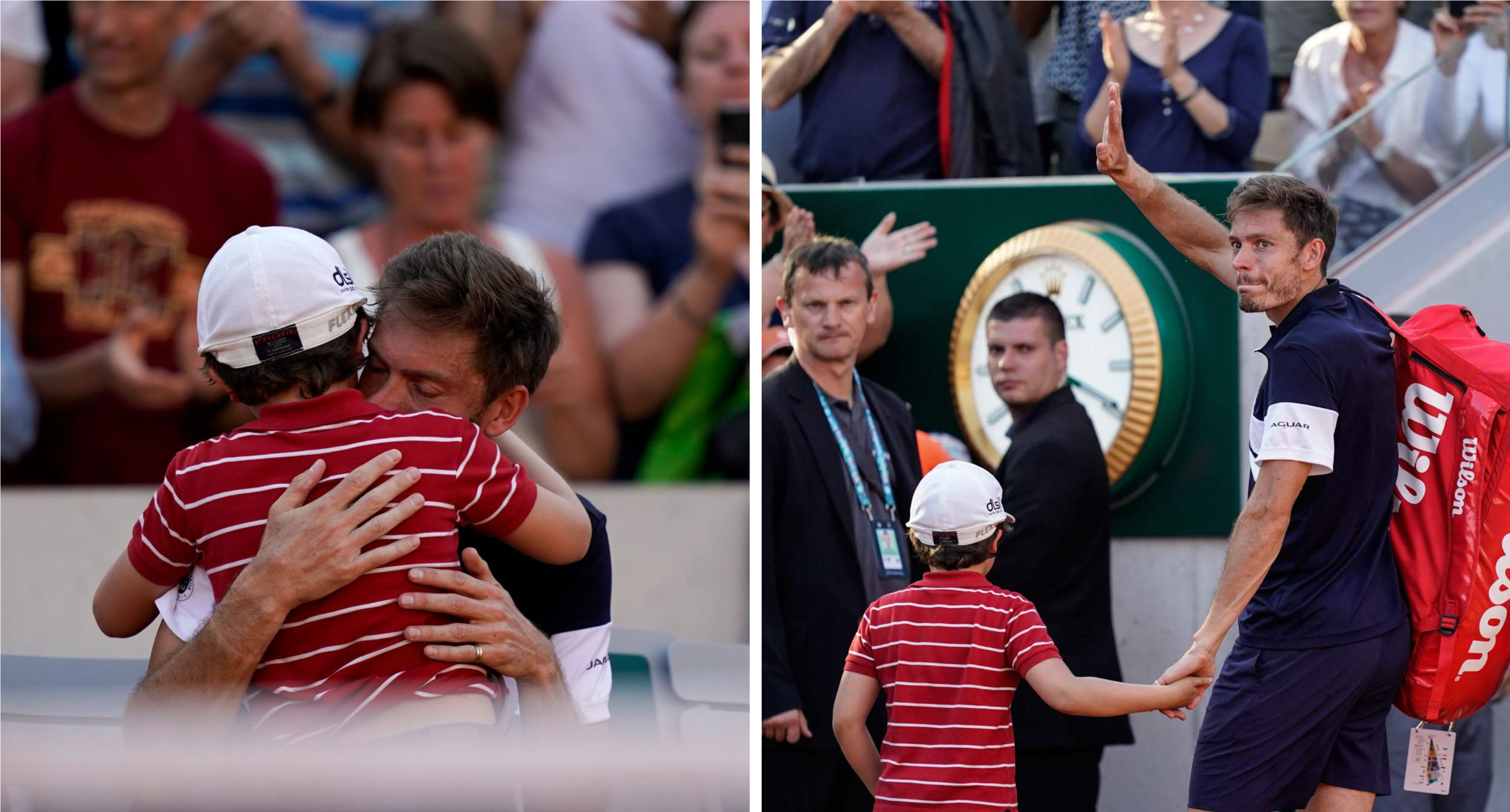 French tennis star Nicolas Mahut may have lost his third round match of the French Open, but he and his son totally won the hearts of everyone worldwide.
Visibly emotional after being eliminated by Argentinean player Leonardo Mayer, the 37-year-old dad collapsed in on the sideline, likely coming to terms with the fact that he probably just played the last singles tournament of his career.
But that's when Mahut's seven-year-old son, Natanel, ran across the court to comfort his father with a warm embrace.
You maybe already saw this.
Tennis player Mahut losing at Roland Garros in front of his family, breaks down in tears.
His kid runs on court to hug him.
His opponent Mayer getting emotional.

Father and son walk away hand in hand.

Losing, winning, living.pic.twitter.com/YOE3ohKVGJ

— Tancredi Palmeri (@tancredipalmeri) June 4, 2019
The footage has since gone viral and is enough to melt anyone's heart, even Mahut's opponent, Mayer, who couldn't help but get a little misty-eyed.
After the heartfelt embrace, Mahut gathered his gear and walked off the court hand-in-hand with son, all to the sound of a standing ovation.
Folks on Twitter couldn't help but gush over the exchange.
Beautiful. That embrace says he won at fatherhood.

— Arlinda Budo (@ArlindaBudo) June 4, 2019
Nothing better. Nothing

— Dan Orlovsky (@danorlovsky7) June 5, 2019
That's beautiful. I reckon my son would be coming on to tell me he would have taken him in straight sets…whilst dressed as cat boy.

— Jamie Ross (@Jamieross11jr) June 4, 2019
This memory is a bigger win than the tennis match. He'll never forget it. Really great moment.

— temesgen (@temesgen77) June 4, 2019
Real men. Real class. Real heart.

— Lynn Rucker (@LynnRucker8) June 5, 2019
The only thing better than a family who supports you when you win is a family that supports you when you lose.