Father Confronts Son's Bully With Kindness and Compassion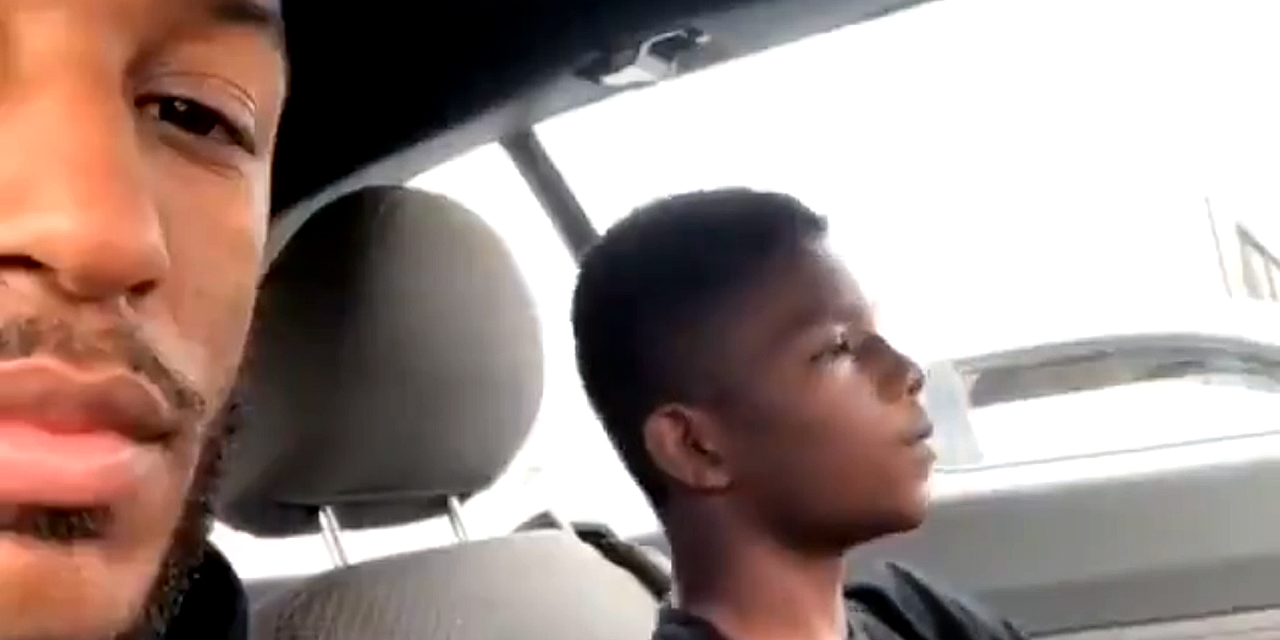 Most people's natural reaction to learning that their child is being bullied at school probably aren't the best indications of their character. As parents, our first instinct is to protect and defend out children, and so if we discover they're being victimized, odds are we're going to get angry.
But one father saw past his child's pain and considered the person on the other end of things, the bully himself. And it turns out that a little compassion and understanding were exactly what the bully needed.
Aubrey Fontenot is a tattoo artist in Houston, and the other day, he tweeted about what happened when he 'spent some time" with his son's bully. He spoke with the kid, Tamarion, took him for a car ride, and asked him about the conflict between him and his son Jordan. The boy responded that he himself was being picked on.
"I asked 'Who? You're big, who is picking on you?' He said 'All the other kids, they make fun of me,'" Aubrey told KHOU.
Aubrey dug deeper, calling Tamarion's mother and learning more about the family's struggles to find stability and provide their son with clothes and shoes. So Aubrey took it upon himself to help.
spent some time with my sons school bully yesterday .. just to dig a little deeper on"why?" .. come to find out he was being bullied for not having clean clothes n clean shoes.. I asked "why?" .. just to find out that his family is currently homeless????????♥️????✊????I had to do Something pic.twitter.com/IY29lgChqY

— TattooArtistAubrey (@illuminaubrey_) October 17, 2018
Having earned his son's bully's trust, the kind dad had the two boys sit down together to try to work things out.
This is today .. .. potnas .. n now I'm a first time mentor ????????‍♂️???? pic.twitter.com/9JpD2X84Qq

— TattooArtistAubrey (@illuminaubrey_) October 17, 2018
Soon, the pair was playing video games, even sharing the same controller and taking turns. It seems the bully and his victim are now friends, thanks to a dad's willingness to see past his son's pain and try to solve someone else's.
"It taught me something. I was angry at first, then I said let me try something different," Aubrey said.
Looks like it worked.