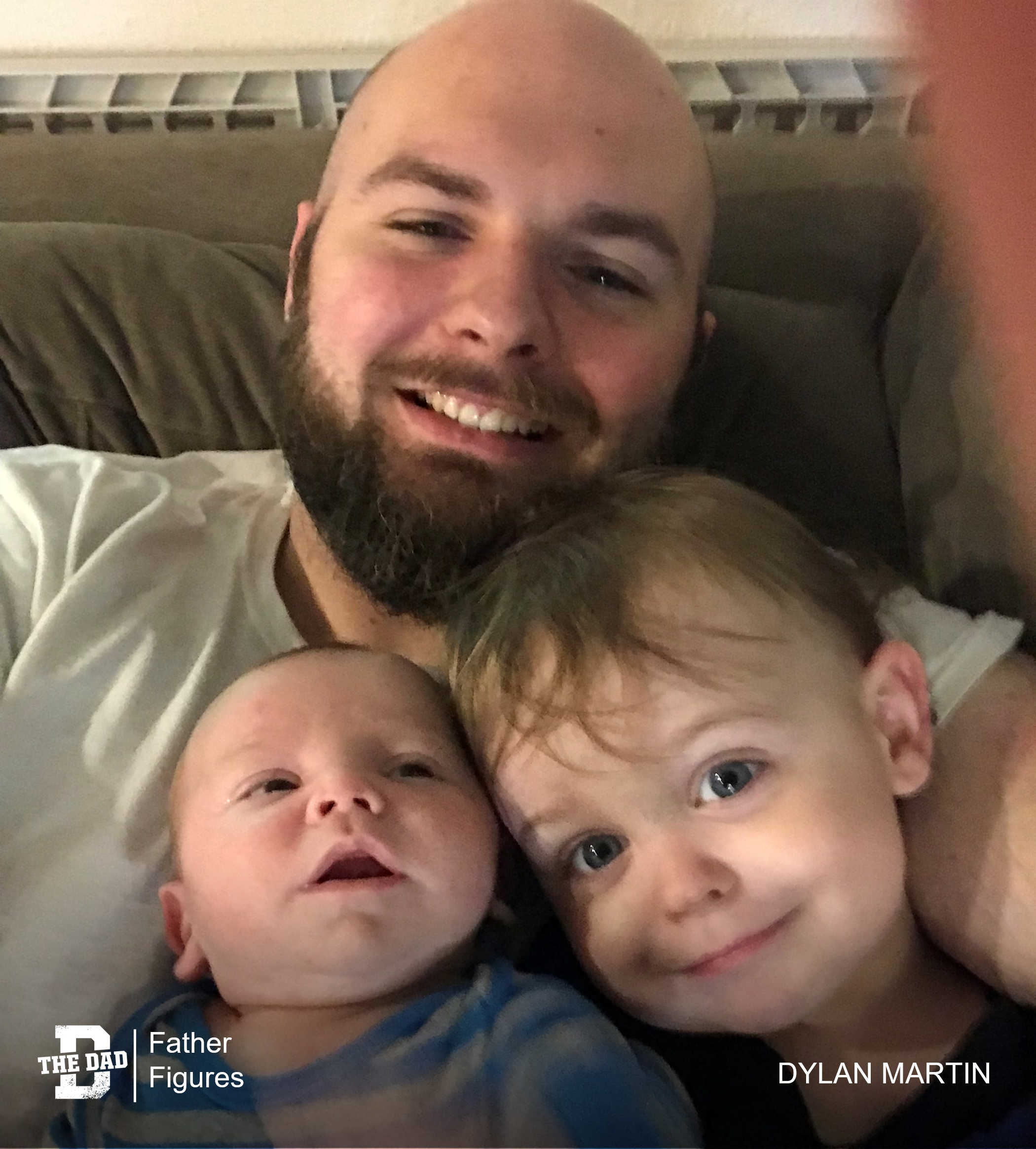 "I've never really had a solid consistent father figure growing up.
We moved from town to town, Mom had boyfriend after boyfriend, and my biological dad would ignore my messages and eventually left all social media. I have only one memory of him, when he came to visit when I was six-ish, and it was only for a few hours. He was never to be seen or heard from again.
Growing up was rough, but when I got to the age when I understood what it meant to be a family and a true father, not just a dad, I knew I was going to be the best father I could be. I knew what to do right by what had been wrong and nonexistent in my childhood.
Fast forward 10 years. When we first became pregnant, I froze and cried. I was so happy. We were happy and excited and we told everyone we knew and celebrated. Unfortunately too soon. We miscarried at 3 1/2 months. It was devastating. We thought everything was over, that it wasn't meant to be.
We were being ushered to move out because the owners were selling the house and we needed somewhere to go. We ended up buying a house (23 and 20 yrs old). Soon after we moved in, the first night of dinner in our own home, my girlfriend got sick. She absolutely loves steak and potatoes but it came right up and the smell made her sick some more. I knew at that very moment we were expecting. She broke the news, but I had already guessed and was excited just waiting for her to tell me.
The pregnancy was miserable. She got diagnosed with HG (hypermesis gravidarum). Hospitalized 3 times for IV fluids and multiple false labors. But our son was a miracle! We didn't want to know the gender and kept it a surprise. As soon as I helped him out and held him, I yelled "Milo!" I was laughing and crying at the same time.
Fast forward to a year and a half later, when we were blessed with another beautiful baby boy, Remy. Again all joyful tears and sheer happiness!
I will always remember those moments and cherish the memories in bright vivid detail.
The entire journey of being a father AND a husband is hands down the best experience you could ever endure. I give my family 125% everyday and give them the love, attention, and more love that they deserve. I get excited to take them places that will make them cheer and see them smile, and we have movie nights with cuddles and warm hearts. With no real father figure in my life, I knew exactly, within reason, how to be a father and, better, yet a husband.
Today I have 4 dogs, 2 boys, and a beautiful wife by my side. Fatherhood isn't something you can describe or show someone else. You have to feel it to know that it's the best thing that will ever happen in your lifetime."
– Dylan Martin
Want to share a story about fatherhood? Email [email protected]