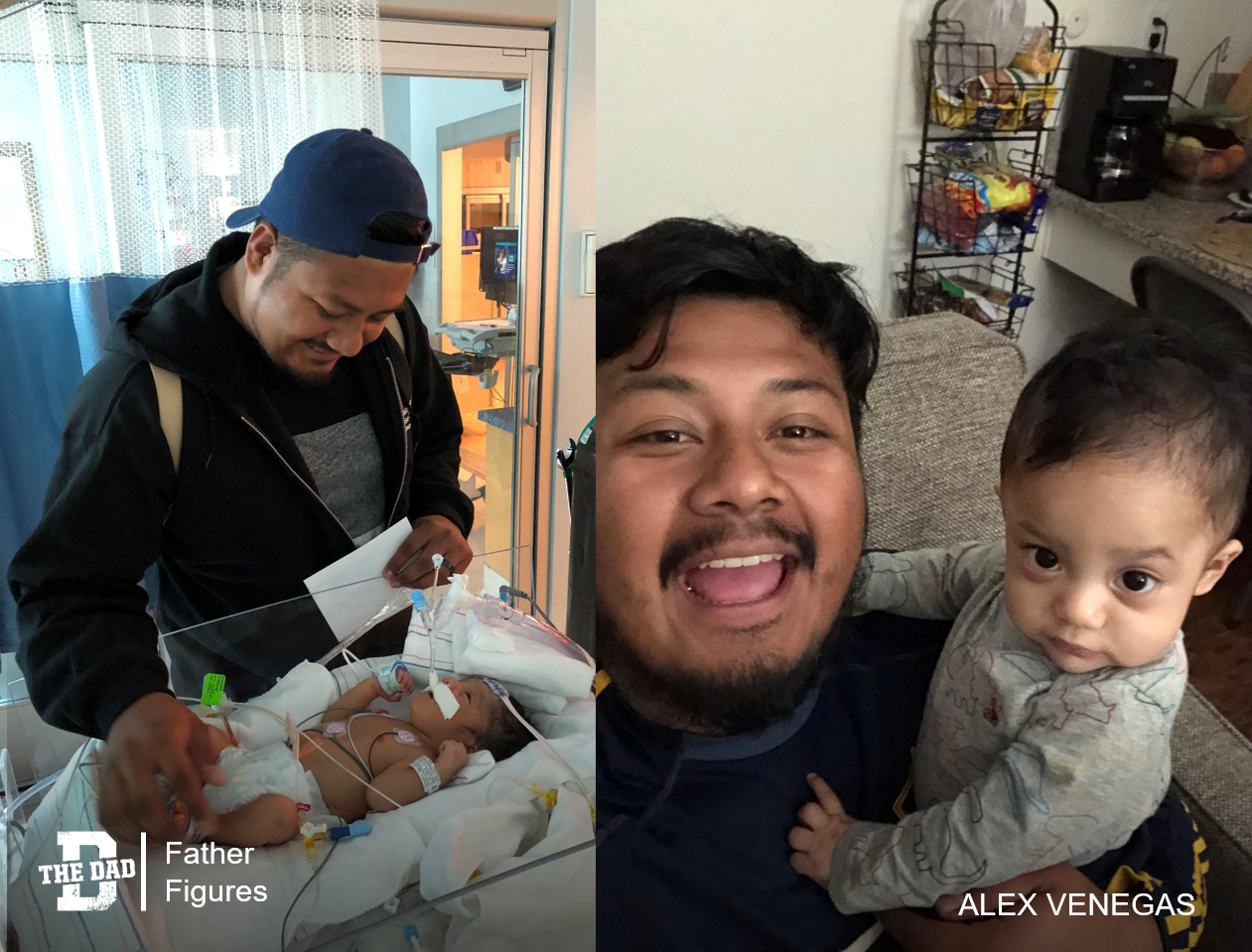 "My name is Alex this is me and my son Ohtli.
This picture was taken last Father's Day. It was my first ever Father's Day. I spent it at Rady Children's Hospital with my son and wife.
My son was born with a few birth defects that required him to stay there for 32 days. Now this is us.
Fatherhood was a little different for me then most dads, but I have to say, I wouldn't want it any other way.
After everything we've been through and continue to go through I can't imagine my life with being a dad.
– Alex Venegas
Want to share a story about fatherhood? Email [email protected]