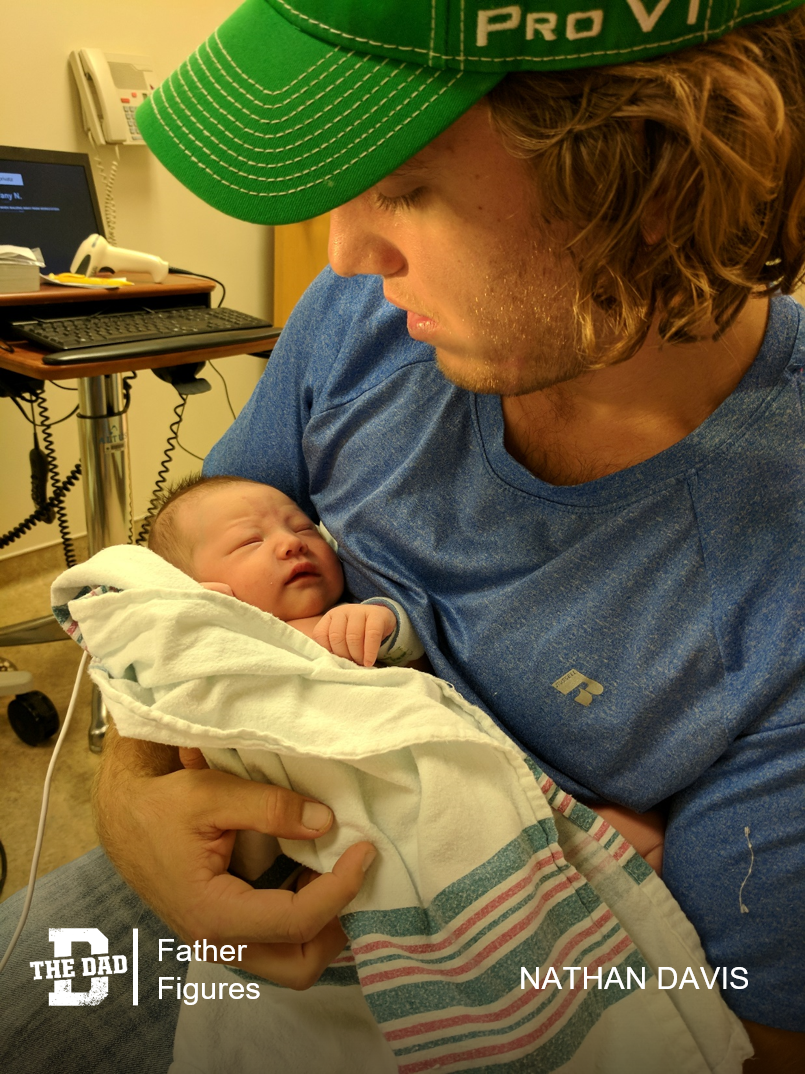 "The timing of my fiancee's pregnancy was anything but perfect, with us living in different states and having trouble finding a house.
I was terrified of fatherhood because of who my father was[n't]. For a time during which many would be excited, I had feelings of doom inside of me. I was already expecting this pending happiness to one day turn to pain.
Magnolia coming into our lives ignited a flame that steadily rages inside me, incinerating every fear of some other man I once dreaded becoming.
200 words or less could never do justice to what being a father means to me. The joy is monumental compared to anything else in life."
– Nathan Davis
Want to share a story about fatherhood? Email [email protected]
Check out the previous editions of Father Figures here.