Father Figures: Above and Beyond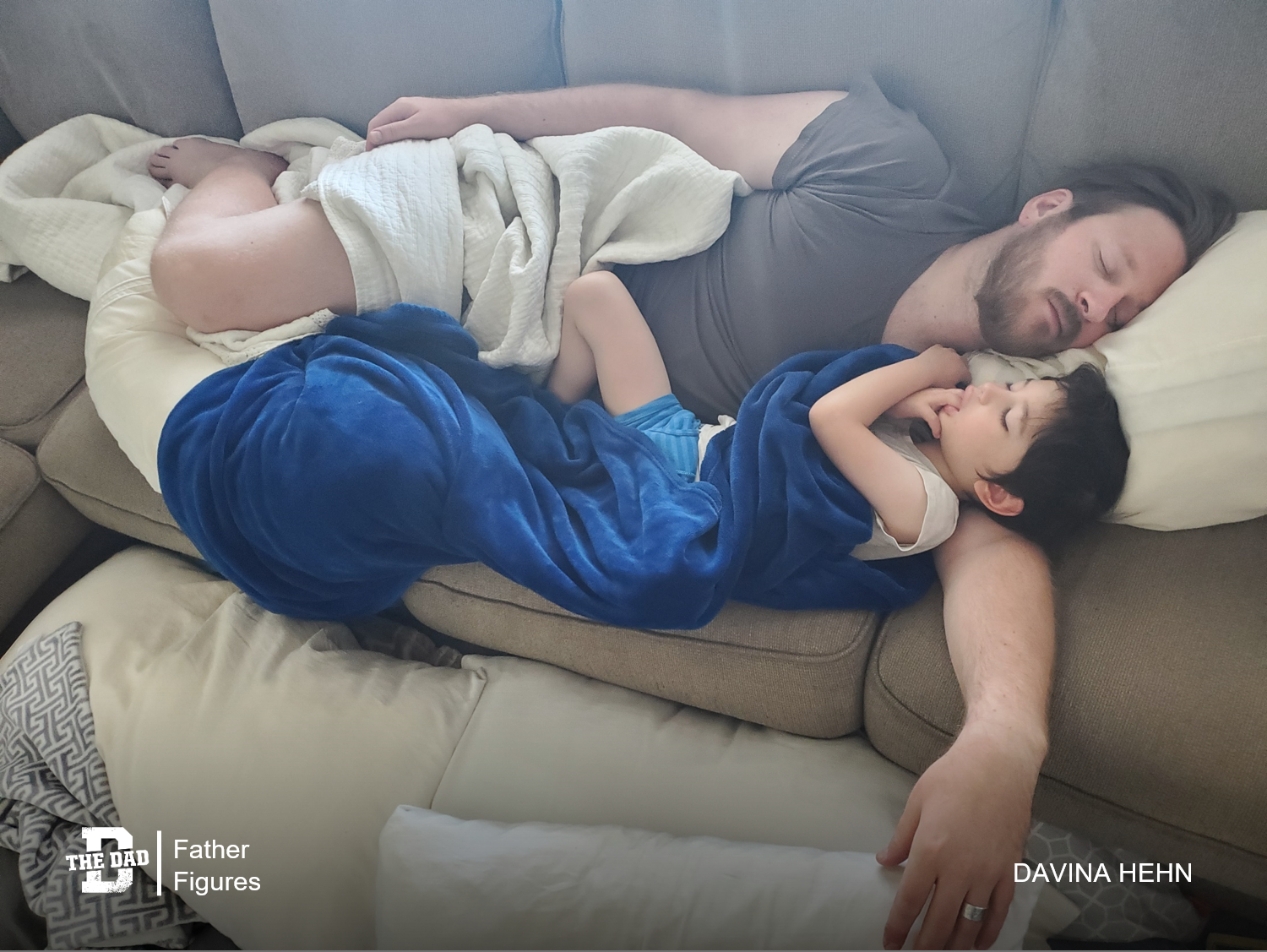 "Our elder son turned 3 in April. This photo is from the next morning, after we all had a slumber party in the fort my husband built.
My husband and I originally had plans to throw a small party and take our son to San Diego for the weekend. Maybe the beach or the wildlife park. Instead, we stayed home to quarantine due to COVID-19.
We had a plan to set up games carnival style and let him open gifts as prizes for winning. I took our two sons on a long walk while my husband set up and we came home utterly shocked to him in full dress and makeup as a carnival host. Voice changed, demeanor, walking stick, rhyming — the works.
My husband goes above and beyond the above and beyond for our children, and for me.
Here's where it gets even more impressive: the 'man up' mindset dominated his childhood and adolescence. This man, despite his upbringing, is patient, soulful, gentle and eccentric. He is playful, goofy, hilarious and kind. He is the opposite of what would've been expected considering the modeling he experienced growing up.
He's teaching our boys by example what it really means to 'man up': he is there day in and day out for his family, seeks help and guidance when it's needed, and completely eliminates the antiquated, impractical and stifling ways men are told they should be. He made our son's birthday absolutely epic.
I'm always proud to be his wife but that sparked a stronger adoration for him than I previously thought possible."
– Davina Hehn
Want to share a story about fatherhood? Email [email protected]
Check out the previous editions of Father Figures here.