Father Figures: Air, Water, Insulin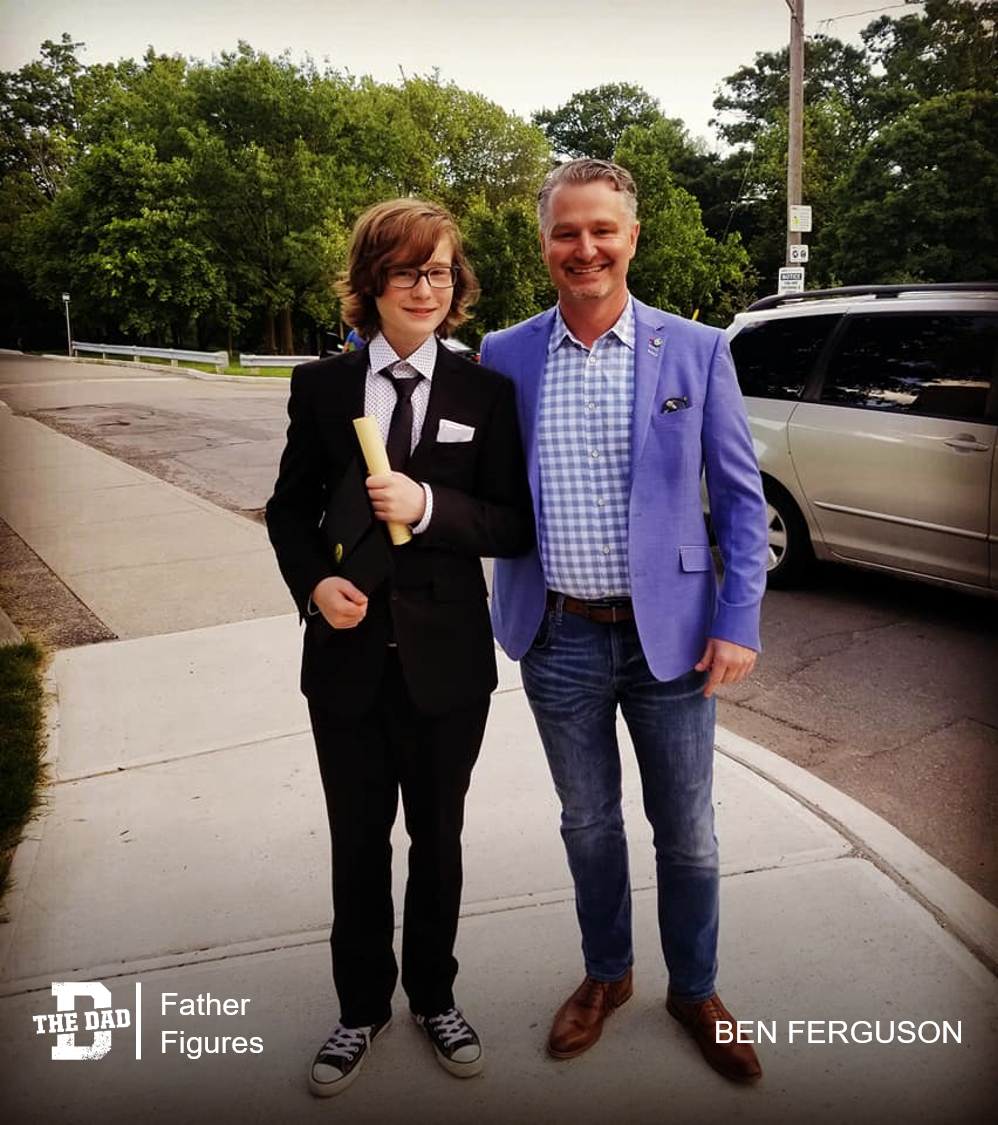 "Just before his 13th birthday, my son Benjamin had what we thought was a stomach bug. After over a week of feeling under the weather, we brought him to the emergency which landed him in intensive care… and a diagnosis of Type 1 diabetes.
We were stunned, to say the least. We knew nothing about diabetes.
Benjamin's new life of needles, blood sugar tests, and hospital visits began. Not exactly what a child should be worrying about.
After the shock calmed and we learned how to manage his disease, we noticed that Benjamin often still had stomach issues. Was this his diabetes? Nope. An MRI revealed that he had a tumour growing on his spleen, which had nothing to do with diabetes. Eventually, the tumour was removed and with it, most of his spleen.
All of this happened in the last 17 months.
The team at Sick Kids in Toronto is nothing short of amazing. My son's health journey has involved experts in many fields. Our access to diabetes education, life-sustaining insulin, and diabetes technology is good – but can always be improved. To a Type 1 diabetic, insulin is in the same category as air, water, and food. My son dies if we don't constantly inject him with insulin.
Benjamin is doing well. He has recovered and has remained strong and positive throughout. He manages his diabetes very well and often teaches us about the disease. He recently graduated Grade 8 and received his Brown Belt in Taekwondo.
Benjamin is logical, strong, always positive, and lives his life with a smile on his face. He makes us laugh constantly, finding levity at even the most stressful, challenging times. I have no doubt he will graduate from a great university, find an amazing job, and live a happy life.
The pride I feel when I look at my son can be overwhelming at times.
At difficult times as a parent, you take a deep breath and look for strength. I found that strength right in front of me with a big smile on his face. I hope all of the dads out there find that same strength when they need it. You don't need to look far."
– Ben Ferguson
Want to share a story about fatherhood? Email [email protected]
Check out the previous editions of Father Figures here.
If you are interested in learning more about how to make insulin more affordable and accessible please visit: T1 International this is an amazing organization of people advocating for Type 1 Diabetics all over the globe!