Father Figures: All My Fault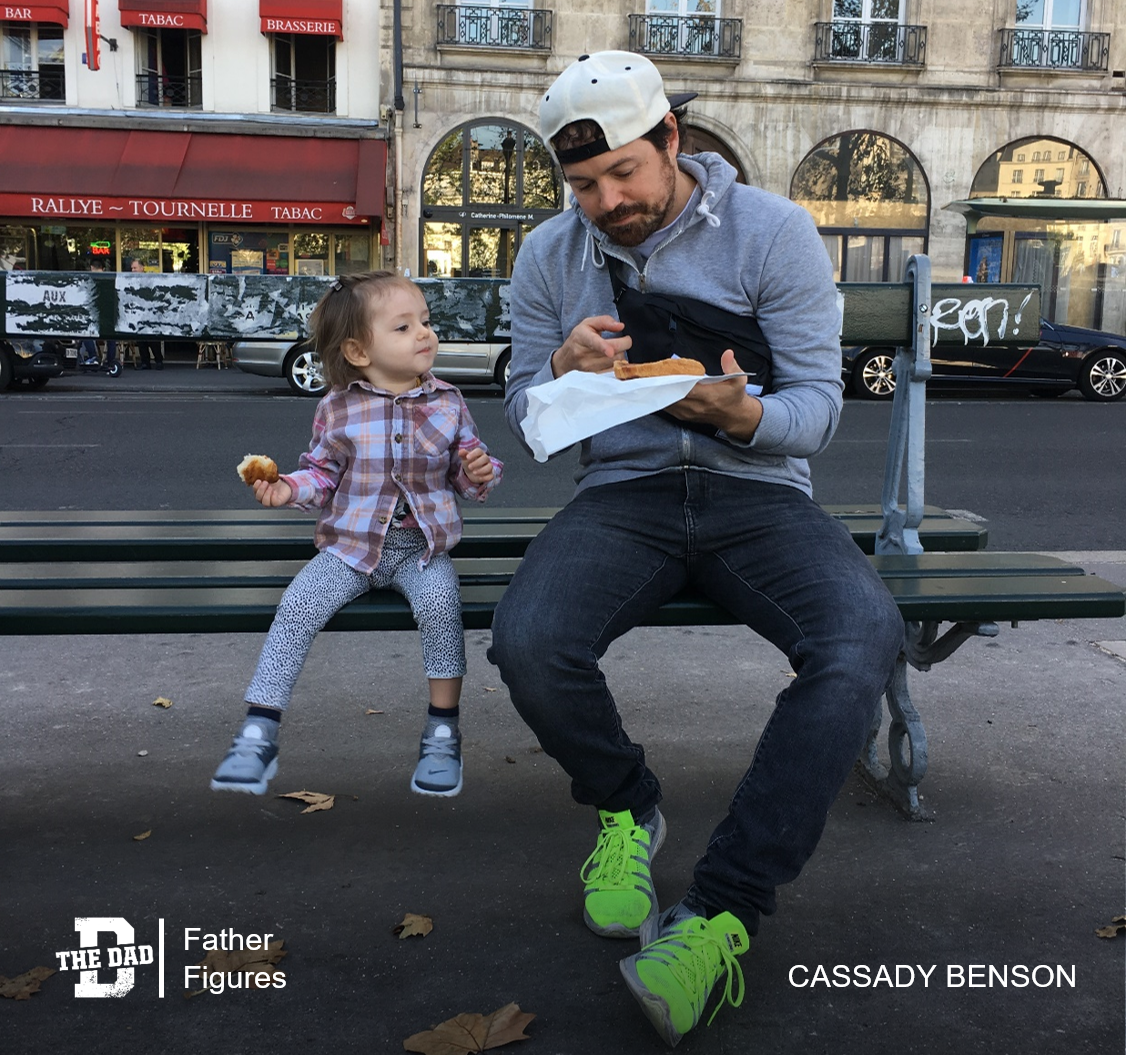 "I've suffered from depression and anxiety since 7th grade. Coupled with daily migraines that finally subsided after graduating high school (only to resurface in the last 5 years), my middle and high school days were miserable.
Fast forward to a few years ago. My wife and I were thinking about having a baby. I'd been masking my depression and anxiety with a front of socializing and alcohol in an attempt to have, or appear to have, a positive outlook. This is how the pregnancy process happened:
We tried the traditional way. Nothing. We both went to fertility testing. She is fertile. I was what appeared to be sterile. I didn't realize it at the moment I found out but, with this news, the little remaining confidence I had in myself basically all but disappeared.
I went through multiple testing to find out if sterility was my fate. I learned there was a chance I was creating sperm, but it simply wasn't getting out due to a genetic anomaly. I went through a surgical procedure – they use a glorified hole puncher on my testicles, multiple times, with the doctor and three incompetent students as my audience. The samples were sent to the lab and turns out there was viable tissue. I tried not to hope at this point because hope is where disappointment hides.
We went through the IVF process. It worked! I know IVF success is not the case for everyone so we were extremely grateful. The pregnancy was awful for my wife. She was unable to eat and threw up multiple times every day. We had hoped for a home birth but had to transfer after 6 days of full labor to the hospital and have a cesarean. It was nothing short of a nightmare situation for my wife. Apparently our daughter had an unusually short umbilical cord which wouldn't allow her to drop. Something we found out when the doctors first held her up.
I couldn't help but feel that all of the pain and trauma my wife had to suffer through – the painful shots, the non-stop sickness (all while she was still working a full time job on her feet all day), the 6 days of unsuccessful labor, the failed painful epidural, the massive amount of frightening drugs, and the cesarean itself – is my fault. If she had been with someone whose mechanics worked as intended, she wouldn't have had to deal with all of this.
I had never felt like I was less than a man more than I did then. My wife repeatedly tried to quell my fears and feelings with love and support but it's tough to accept anything opposing what your own heart and mind tell you to be true.
Our daughter is 2 now and she's amazing. She's so funny and smart and loving and kind. I'm the stay-at-home-dad most of the time. I've been trying, and hopefully I've been successful, to put all my energy into being the best dad I can be for her. Being around her so much has helped me with working through my own feelings knowing that how I am and how I react to situations will directly affect her.
It's a learning process that never ends. So just gotta keep putting one foot in front of the other."
– Cassady Benson
Want to share a story about fatherhood? Email [email protected]