Father Figures: Amazing Ride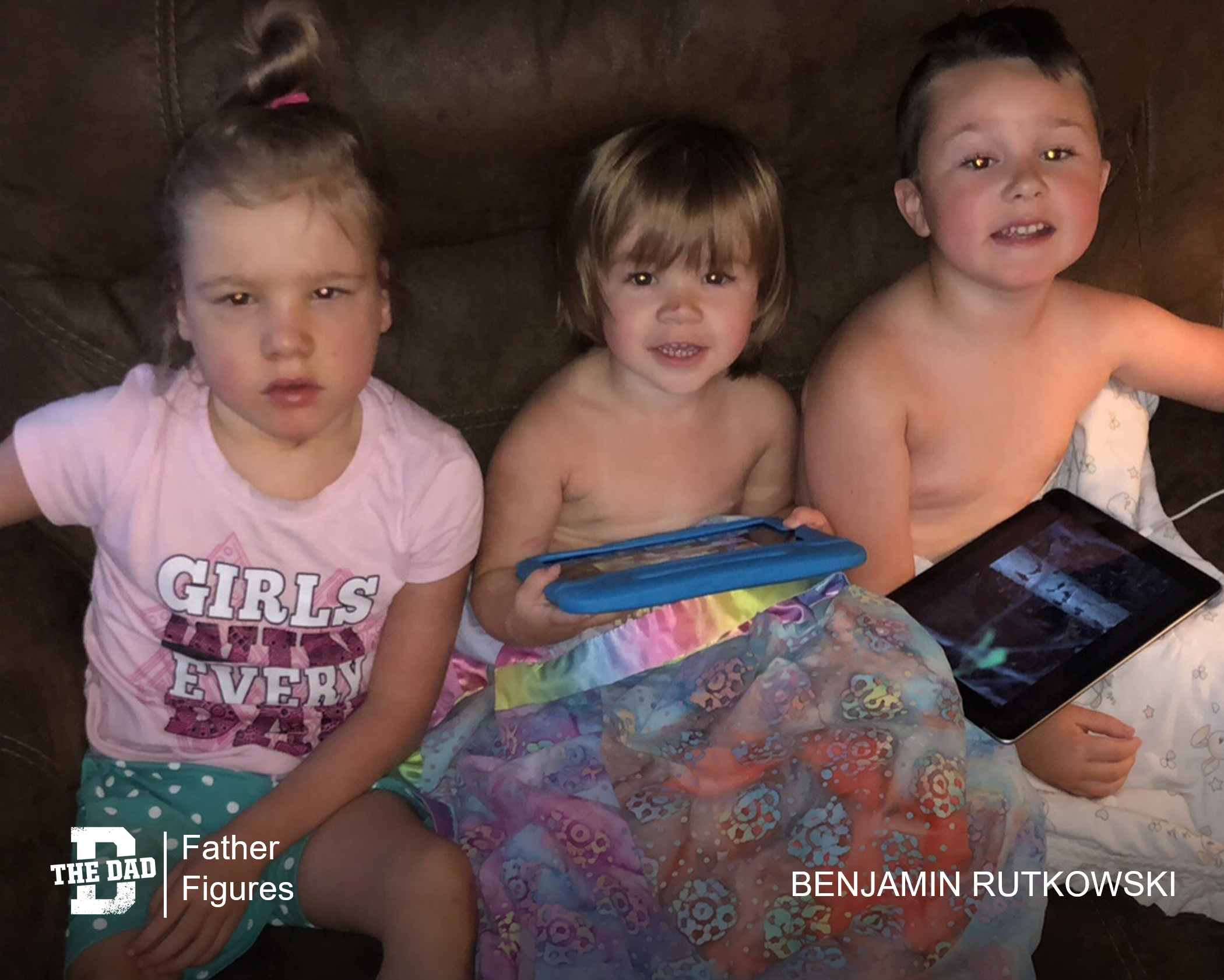 I never even wanted to be a dad as a younger man. I thought that I would be the eccentric uncle and have lots of nieces and nephews. Then I met my wife, and everything changed.
We ran away to the courthouse to get married because we just couldn't wait, and we were expecting our first baby almost immediately, much to our surprise. My wife had some health issues years before and there was a question of whether or not she could even get pregnant. She was active duty in the Air Force at the time, thank God, and I was working third shift at a digital printing company.
One morning I woke to pounding on my window, it was my wife's CO from their office. My wife had collapsed at work and was in the ER. This was at 16 weeks pregnant. Docs said it was her appendix and it had to come out, so they rush her into surgery.
Sitting alone in the waiting room while my wife and unborn daughter were being operated on was a kind of scared nobody should ever be. The kind of alone nobody should feel.
After having her appendix removed, we spent the next couple weeks in and out of the hospital closely watching her health and the health of our unborn daughter. Finally, she was released, and to relieve the stress, we decided to drive a couple hours north to visit family and just relax. Then, at just 23 weeks, my wife went into labor.
Olive was born at 23 weeks and 4 days. 11 inches, 1lb 5oz. 600 grams. 6% chance of survival. After 356 days in the hospital she was finally transported by air ambulance and able to come home with us. Doctors still didn't expect her to survive, and in fact she didn't.
Within two weeks of her being home she coded in the middle of the night, and just stopped. Mom and I had been trained, drilled, and practiced the next scenario several times, but you can't ever be ready. We revived her just as the police and fire crews arrived. Oh, and this is while my wife was carrying our second baby.
Twenty minutes later, in the ER, running back and forth between my daughter and my wife (who was admitted because she passed out after police showed up) and Olive is laughing at the doctors as they listen to her breathing and her heart. Dead, then laughing at the doctors thirty minutes later.
I think in a months time one year we were in the ER 7 times. 24 hours a day there were nurses in our house. I lost count of all the surgeries.
We have 3 beautiful children now, and thankfully Olive is finally healthy, stable, and strong!
I never really wanted to be a dad as a younger man, but it's been an amazing ride.
– Benjamin Rutkowski
Want to share a story about fatherhood? Email [email protected]