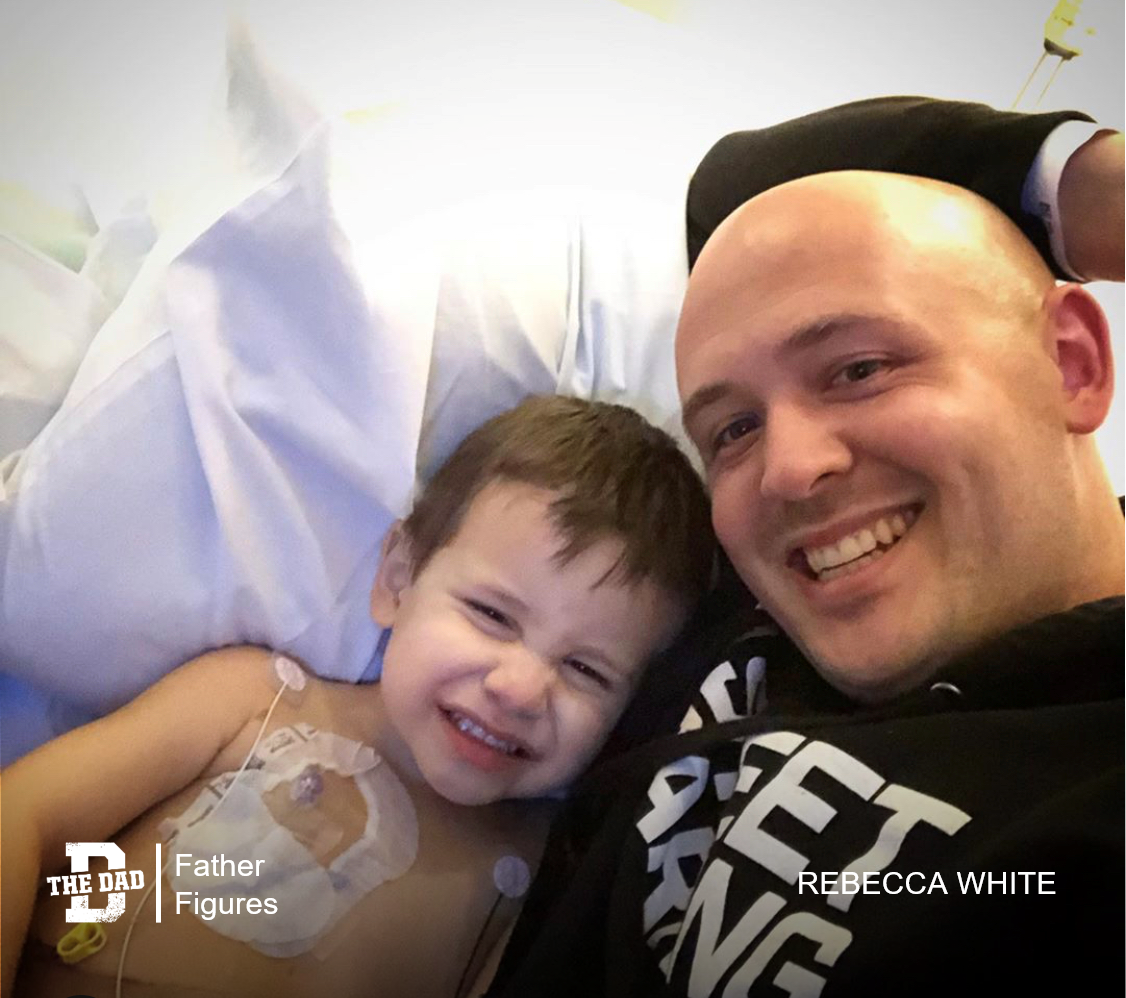 "In January, our two-and-a-half-year-old son was diagnosed with a rare form of liver cancer (only 1 in a million kids gets diagnosed with it) and had surgery to remove a tumor with several rounds of chemo afterwards.
My husband Ryan works very hard as a police officer—long hours, overtime, extra projects. But as soon as my son was diagnosed, he stepped away from work and focused 100% on our son and family. We have spent weeks in the hospital so far and every single night Ryan has slept next to our son, no matter what.
This usually means he is sitting in an uncomfortable chair not sleeping at all, picking at the leftovers of our sons dinner, and watching his monitors like a hawk. Anytime he heard a beep or had a question he was up getting a nurse immediately. We also have a 10-month-old, so to say that we were overwhelmed is an understatement, but Ryan has never skipped a beat.
He has done everything for us while we have been quarantined during chemo: cleaning the house, doing the grocery shopping, entertaining the kids, cooking dinner, doing bath time and bedtime routines, all while still being my best friend and keeping a deep connection with me.
Although this has been the hardest time in our lives he has never let that interfere with being present and loving to our children. He has literally spent the entire 2020 year with us every single day making sure we are all taken care of. As we hopefully start to close this chapter of our lives and start new with a healthy son, I'm just so amazed at how much he has stepped up to the plate and been the rock we so desperately needed.
Seriously, best dad ever!"
– Rebecca White
Want to share a story about fatherhood? Email [email protected]
Check out the previous editions of Father Figures here.