Father Figures: But With Him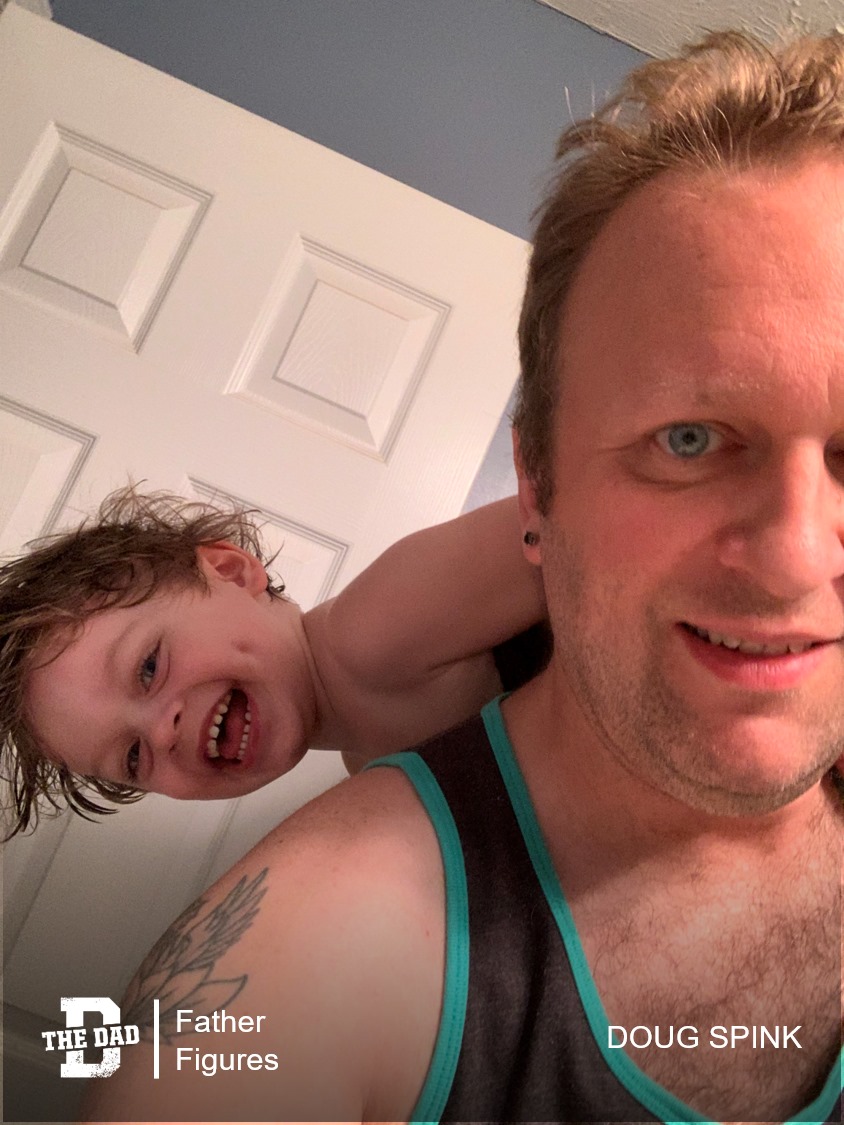 "My wife and I tried for over 4 years to have a baby.
We went to a fertility specialist and did a round of IVF. I met my wife for lunch and she told me the IVF failed.
She told me if I wanted to leave her she wouldn't blame me. That I shouldn't have to be stuck with someone that can't have children. I told her that I loved her and children or no children I wasn't going anywhere!
We tried again three years later. This time with an egg donor. The odds were against us. When we went in for the implantation we were in our late 30s. It was our last chance; we couldn't afford it a third time.
When she showed me the pregnancy test I was so excited our dreams were happening.
Gavin was born 3 weeks early and he was just perfect. He is the most amazing thing I have ever seen. He is my everything. He is 3 years old now and I don't want to be anywhere else but with him."
– Doug Spink