Father Figures: Cannot Wait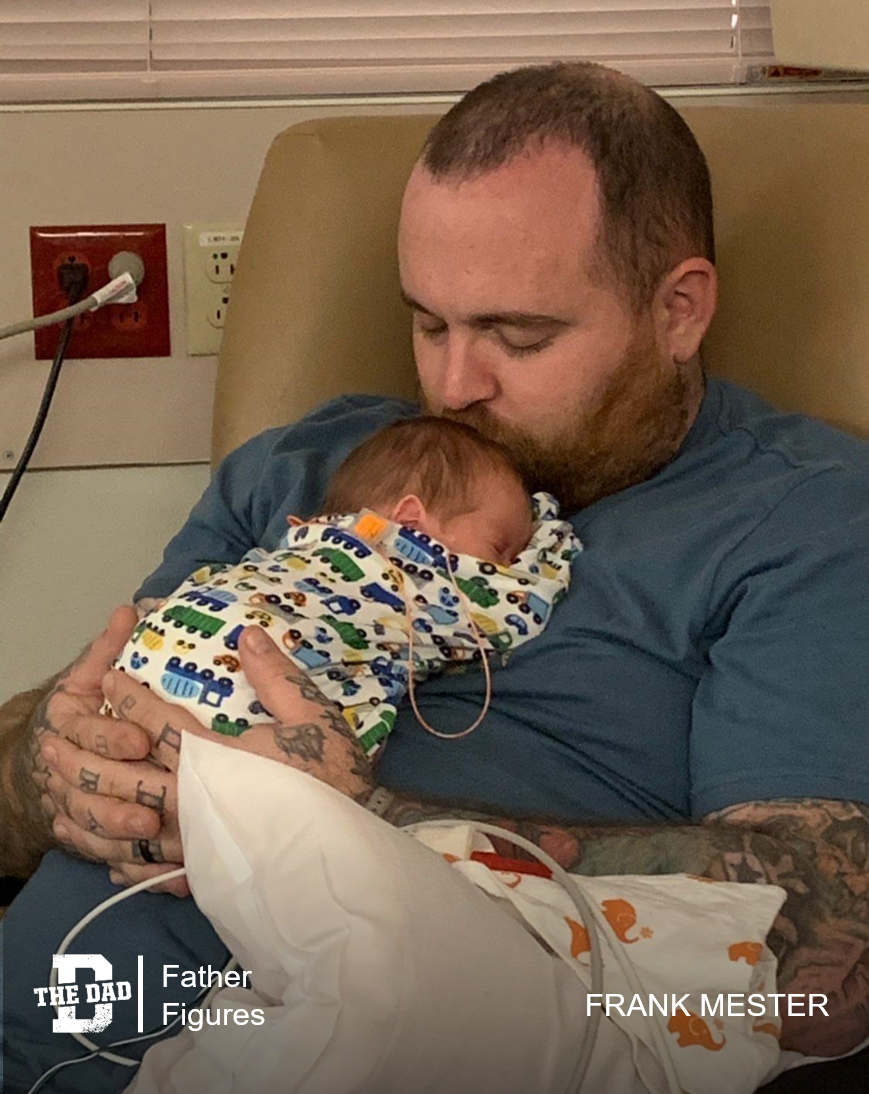 "I've known my wife since we were 13.
Throughout the years we kept in touch. She had a daughter with someone else, so when she and I started dating, I took on the dad role. It came naturally for me.
When she asked me to adopt her daughter I was over the moon. I never thought I would have any kids of my own, so being a stepdad was just fine for me.
Well, two years later we found out we were pregnant.
My wife dealt with so much during her pregnancy. Between having complete placenta previa and being on bed rest, it was a rough time. At 31 weeks her water broke and we were in antepartum for 3 weeks.
My son was born at 34 weeks and is doing great although he's been in the nicu his whole life. He is 3 weeks old and today they took his feeding tube out and he is one step closer to coming home.
We cannot wait to start our lives with our newest addition once he is home."
– Frank Mester (IG: inkedsparky
Want to share a story about fatherhood? Email [email protected]
Check out the previous editions of Father Figures here