Father Figures: Code Brown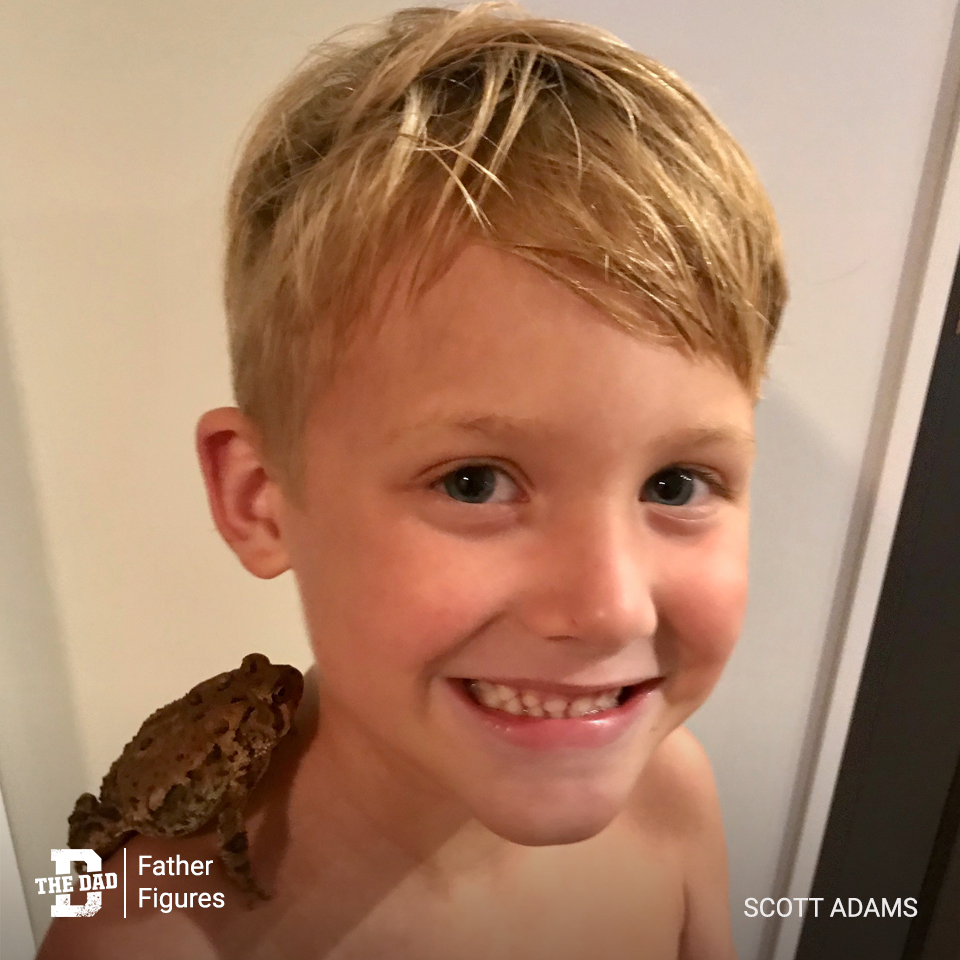 "So, you want to be a parent? Let me tell you a tale…
It was a fairly picturesque evening post wedding festivities for the newly minted branch of the Treadwell's. On the drive home, the opportunity to get dinner and hit up Target was too good to pass up. We were all still dressed in wedding garb, and with the time of year it felt almost like a Hallmark movie. During dinner Corbin said he didn't feel all too well, and he had been a little peckish earlier in the day but rallied and you would have never known he felt bad. Dinner went well, and we moved on to Target for an obligatory stop and some Christmas shopping. This is where it all went to hell…
While walking with Corbin he says to me in a hushed tone, "Dad, I've gotta poop…BAD!" We hit our stride through the store, I catch Crystal's eye and give her the wiggle finger hook 'em signal indicating we were in an emergency descent to the nearest bathroom. As it happens, we were in a geographical disadvantage and had to trek the whole store. En route, Corbin is obviously doing his part to avoid touching down too early and we make it to the bathroom. However, it appeared a drunk blind hobo had been in the only available stall before us as there was urine on every surface of the toilet.
As I began assessing the damage, the stench from the neighbor stall hit me like a gold glove heavy weight. Then, as if it weren't bad enough, Corbin says, "I can't hold it!" I am literally wiping an unknown strangers bodily fluids off the toilet seat so my 6-year old doesn't have to sit on soggy toilet paper covering the seat as it happens: Code Brown.
Everywhere. This is what hell on earth feels like. I snatch Corbin up to contain what I can in the half cleaned toilet, and my gag reflex hit its limit. I overcome that hurdle and press on. After what seemed an eternity, I got the disaster as best I could with the tools available, and realize Corbin didn't get his pants down far enough and they are soaked in God-knows-what. We get out of the stall, and I wash Corbin and myself up, tell the nearest clerk that the bathroom needs a biohazard team, and find Crystal. I wanted to call and tell her he and I are going to the car but I had her phone. Great. Now I parade Corbin back to her, explain we gotta go, and we jet for a parking lot decon. I think I'm just gonna burn the car….
Kids. Have them they say. They bring joy they say."
Scott Adams
Want to share a story about fatherhood? Email [email protected].