Father Figures: Daddy's Girl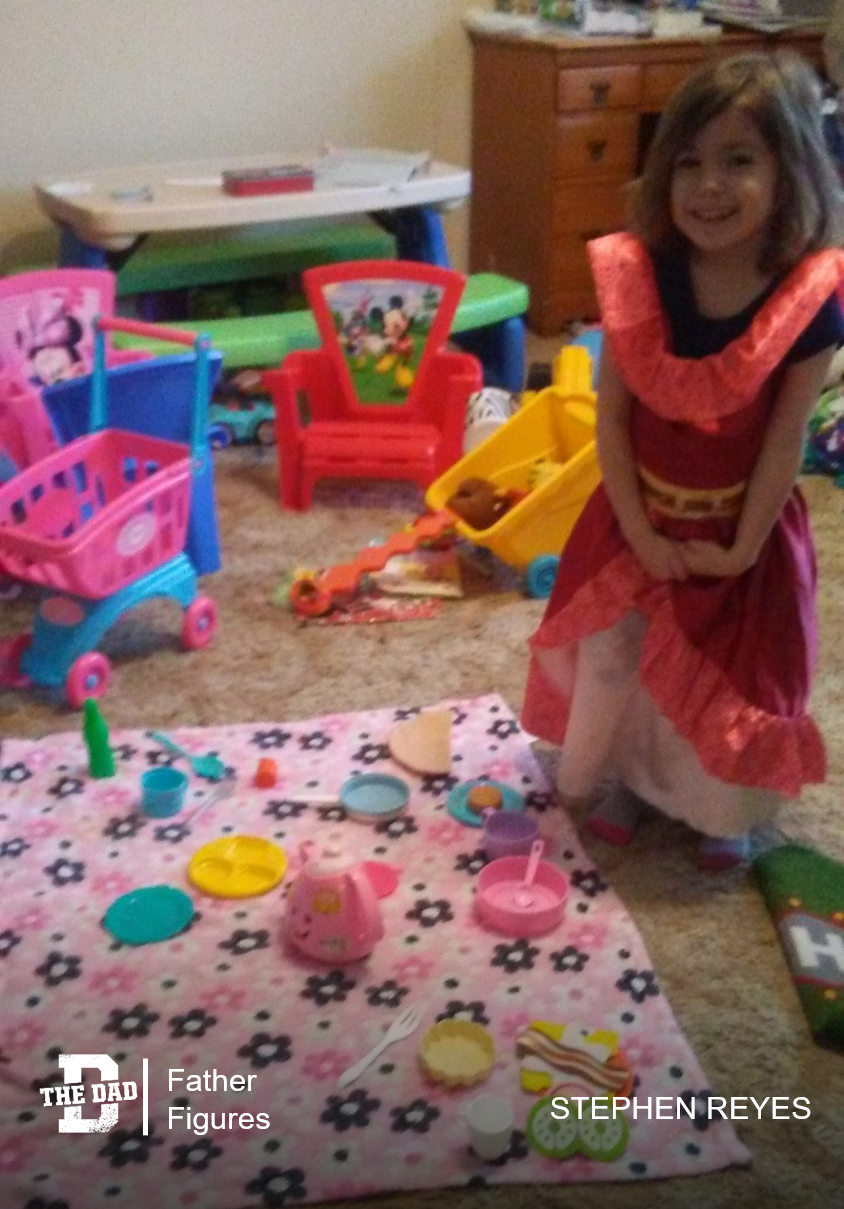 "My daughter came down with pneumonia about a week ago, and a possible return trip to the doctor was in the future. She had to overcome that illness and asthma to be with me that morning.
She told she had a surprise for me and asked that I wait in her room.
Two minutes later, she called for me to come to the living room. When I arrived, she set up a princess tea party for me.
Needless to say, she is Daddy's girl."
– Stephen Reyes
Want to share a story about fatherhood? Email [email protected]
Check out the previous editions of Father Figures here.