Father Figures: Double of Everything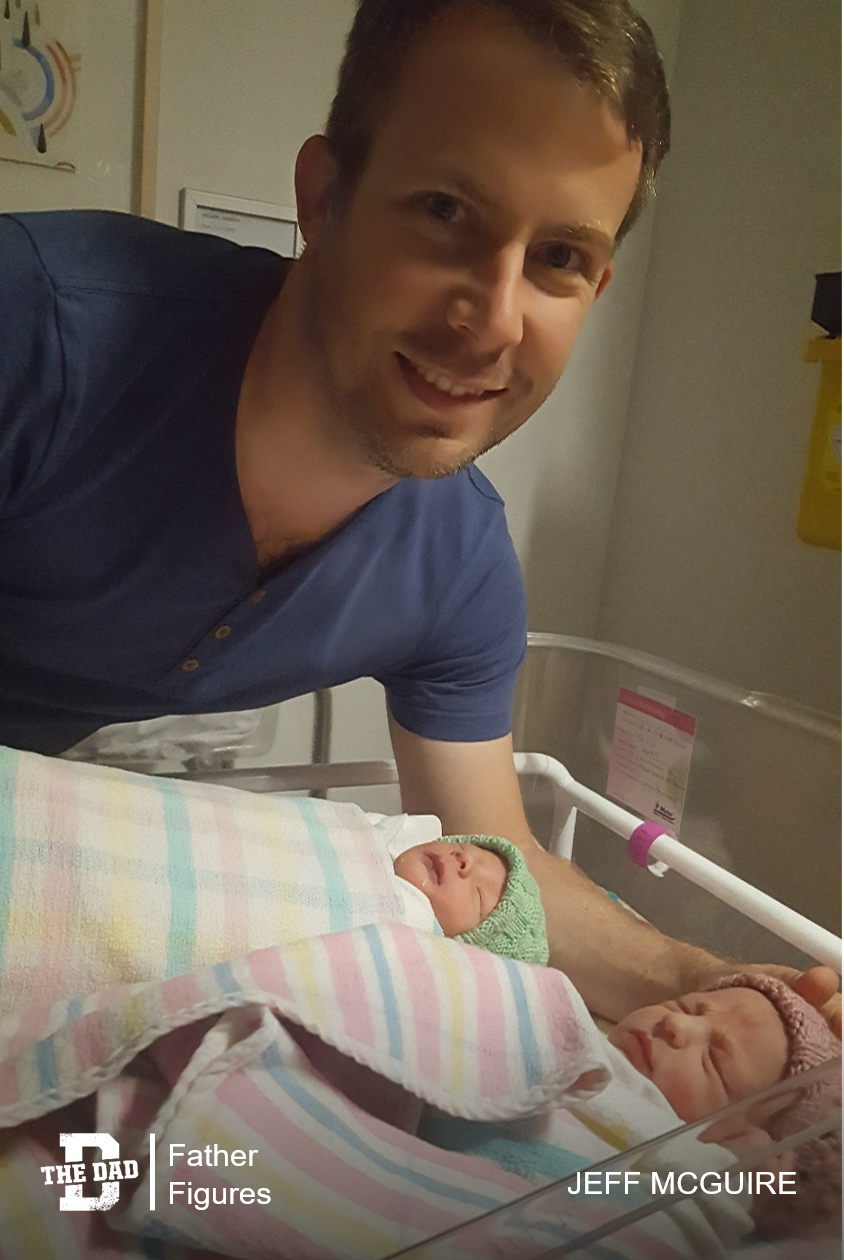 "My and my wife tried naturally to have a baby for about twp years. Just as we had lost almost all hope, we found out my wife was pregnant while overseas on holidays. Unfortunately only about 6 days later it turned out to be ectopic and caused a lot of complications for my wife.
We went down the route of IVF, but unfortunately did not have any viable embryos from the first round.
We decided to have another go, and were lucky enough to have a viable embryo to transfer. A pregnancy test about a week later confirmed my wife was pregnant, and we were overjoyed. About a month after that, my father passed away suddenly and unexpectedly from a brain hemorrhage. Not long after that my wife miscarried our little baby.
After a break of a few months to try and get back on our feet, we decided to have one last try at IVF. We were lucky to have a viable embryo from this round, and even luckier that it held and my wife became pregnant.
At the 6 week scan we received some incredible news. There was double of everything on the scan; it was twins!
Later in the pregnancy when the scans were able to reveal the gender, we received some even more incredible news. We were having a little boy and a little girl. Since only a single embryo was transferred in the IVF cycle, that meant one of the babies was conceived naturally!
On the 2nd Feb 2018 our beautiful little babies were born, George and Eleni. It has been one hell of a ride since then, with sleep deprivation, sickness, frustration, etc, but each time I look in their eyes and get a big smile from them it makes it all worthwhile.
Thanks very much for reading. I'll attach some pics of the little kids."
– Jeff McGuire
Want to share a story about fatherhood? Email [email protected]
Check out the previous editions of Father Figures here.