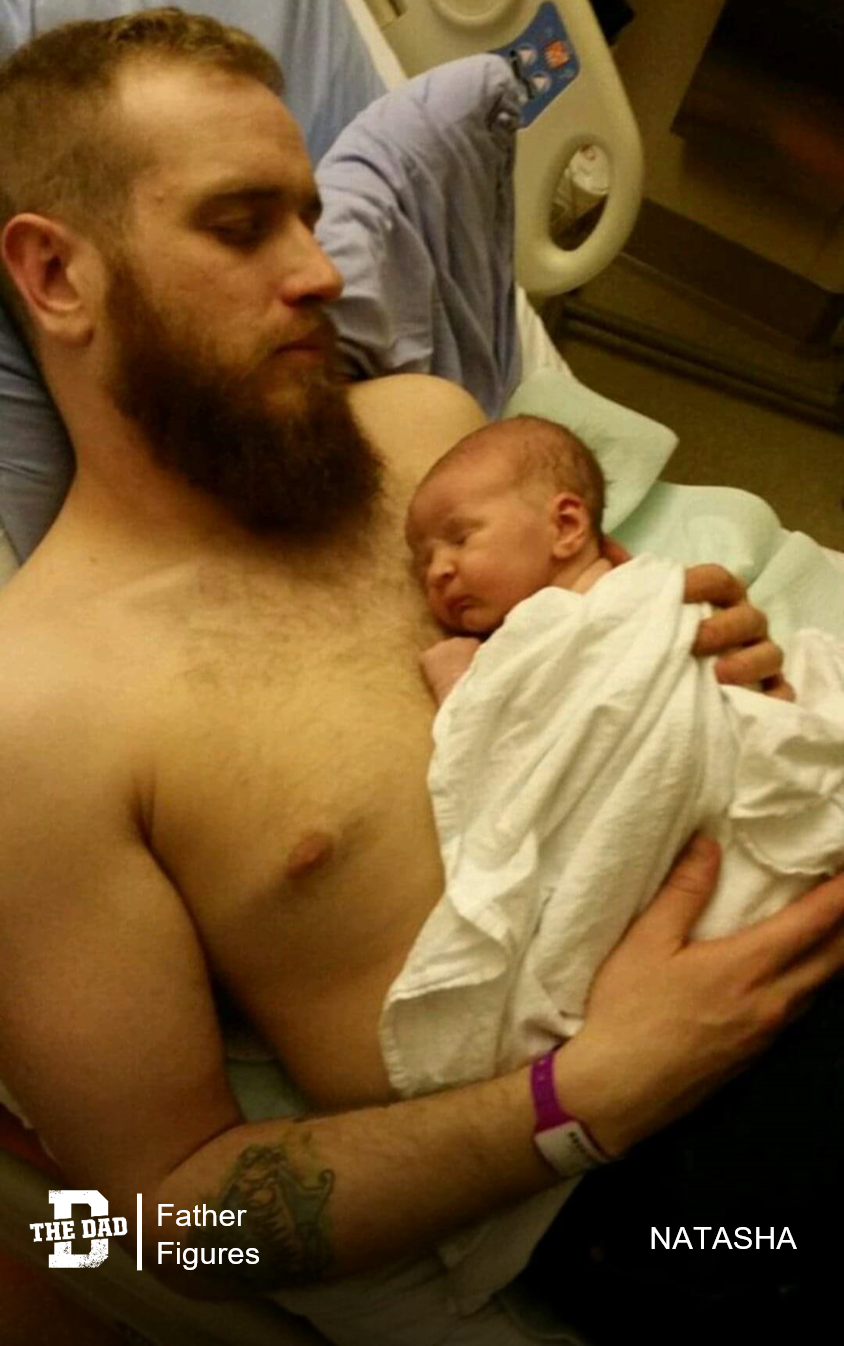 "It was just about three weeks ago that I stepped out of the bathroom of my hospital room. I was scantily clad, wearing only a nursing bra and an adult diaper – certainly not my most glamorous moment.
Dorian leaned down and cooed to our son, 'Isn't your mother beautiful?'
My heart paused because I knew Dorian meant those words with all sincerity.
There's something powerful about the way our relationship has evolved. He's been the reassuring embrace after a three-hour cluster feed and the arms to cuddle Linden during his first bottle experience. He helped me improve on diaper changing and has a natural knack for being a father.
I can't express my gratitude but more importantly just how much I admire him."
– Natasha
Want to share a story about fatherhood? Email [email protected]
Check out the previous editions of Father Figures here.