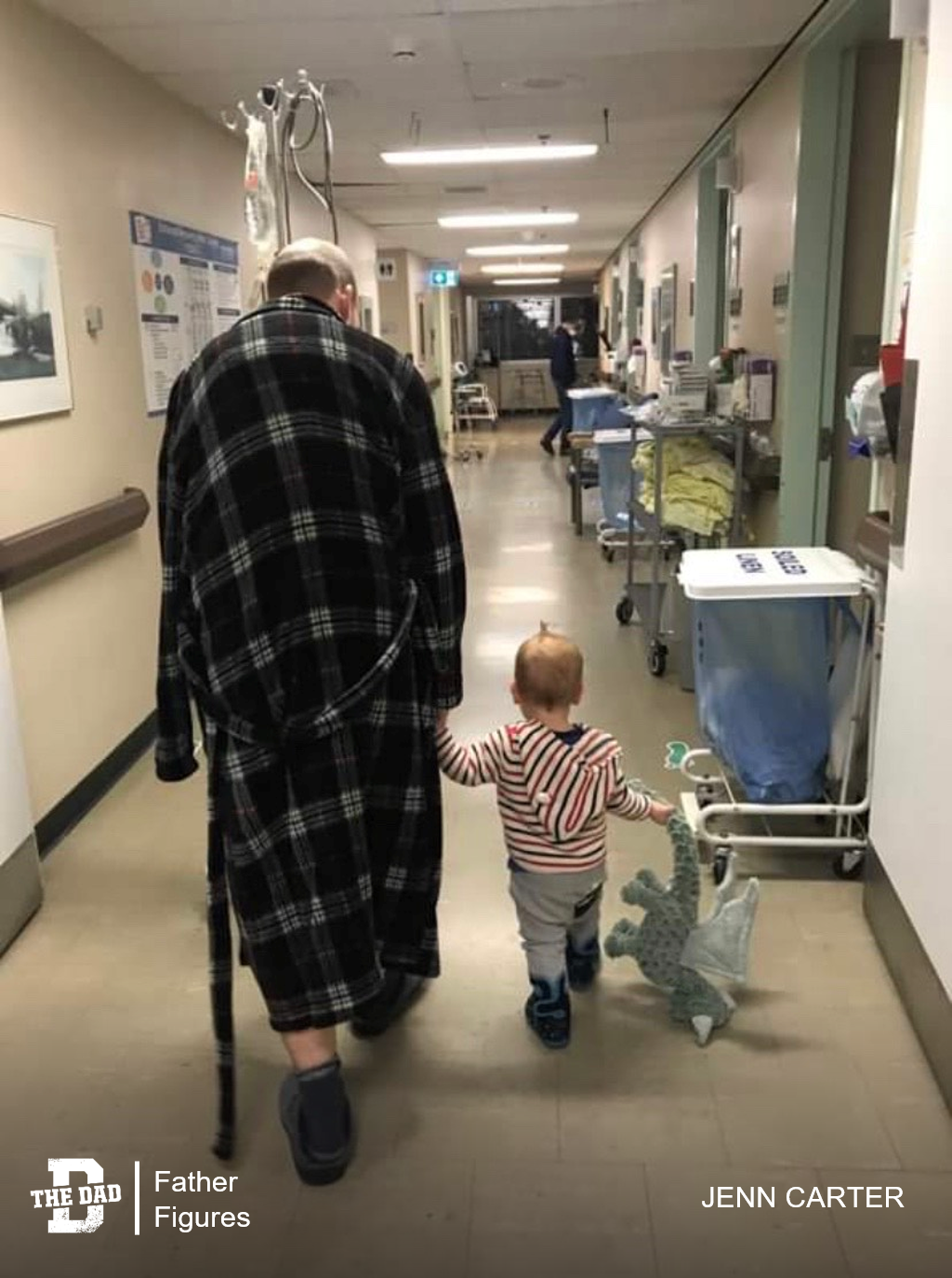 "My brother has been battling ulcerative colitis for several years now. This awful disease took a heavy toll on his body and had him hospitalized many times.
Two years ago, he and his wonderful wife, Alana, welcomed my nephew Avery into the world.
Although Mike was continuously fighting against this disease, he never missed a beat in being the best Dad to Avery. He tried every option available to get better so that he could be even more present for his son. He has completed two of three surgeries and I am ecstatic to say that things are really turning around for him.
Avery has been the reason that Mike has kept a smile on his face through it all. Even through all of the pain and days on end in the hospital, he has been the best Dad and his bond with Avery has been getting stronger by the minute.
In December, I saw my brother bounce back from his most recent surgery with Avery's hand in his. This weekend, my brother acted as emcee at my wedding and was beaming with pride as his son stood by his side and acted as our ring bearer.
Mike was already a fighter, but fatherhood has made him into the most incredible version of himself that I ever could have imagined."
– Jenn Carter
Want to share a story about fatherhood? Email [email protected]
Check out the previous editions of Father Figures here.