Father Figures: Financial Planning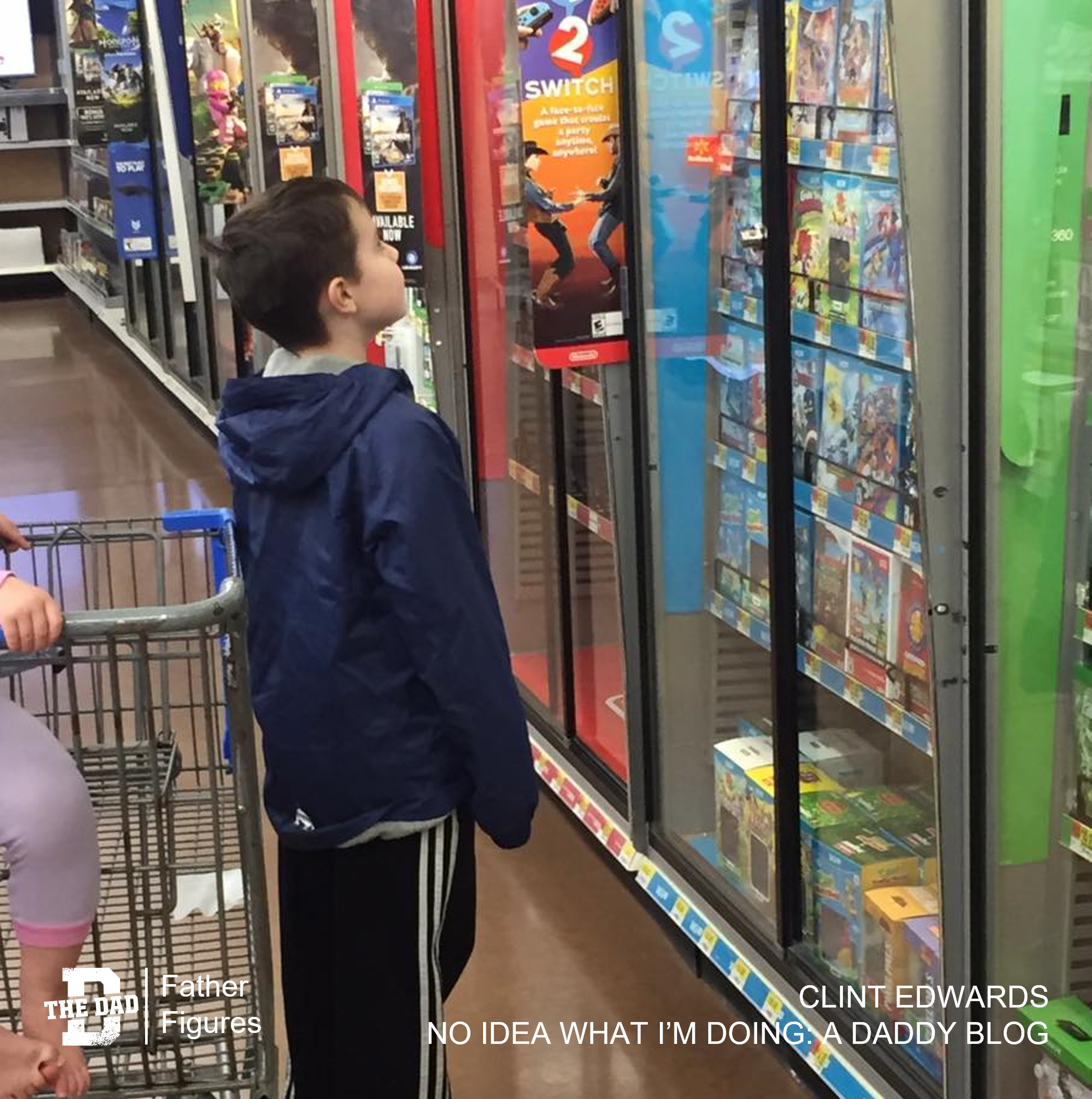 "My son had his 10th birthday party yesterday and he ended up with a whopping $50 in cash and gift cards, making him basically a millionaire. After adding up his bounty, he immediately asked for me to take him to the store so he could buy a video game.
Naturally I did the fatherly thing and suggested he save the money for future things: college, family, retirement… I told him that when I was his age I remember blowing all my birthday money on a copy of Street Fighter 2 for Sega Genesis. I played that game like crazy for a few months. Then it got old, and I moved on. Had I invested that money in say… Microsoft, I'd probably be able to afford name brand work polos that don't fit like a poncho.
He gave me an epic eye roll as though I'd suggested he light the money on fire.
I just want Tristan to be a rock star father, and the next CEO of a fortune 500 company.
Or an astronaut.
Or the president of the United States.
Or all three.
Is that too much to ask?
Last week, he scored two goals in his pewee soccer game, and he once made a robot out of Post-It notes.
Obviously the boy has huge, massive, potential. A good savings account, along with some wise investments, could set him up for major success.
Right?
I say this like I have a savings account.
Not surprisingly, we ended up here, before the video game case, just after dinner, looking for some Pokémon game that I can't pronounce or spell probably.
I looked at his face as we shopped, and I thought about how I did the same thing a million times as a child. There's something so gratifying about getting a little money and then blowing it on something stupid at the store. And although I really wanted him to save the money. Although I wanted him to make the adult decision, I totally understood why he was at the store, tapping his toes excitedly before the video game case.
Because the fact is, as much as teaching my son to save his money is part of my job as a father, blowing your birthday money is equally a huge part of being a little boy.
This was his time to shine.
We bought the game. He opened it in the car, and told me all about how cool it was. And the moment we got home I pulled the ultimate fatherly move by making him clean his room before he could play his new game."
– Clint Edwards, Author of "I'm Sorry…Love Your Husband.
Want to share a story about fatherhood? Email [email protected]