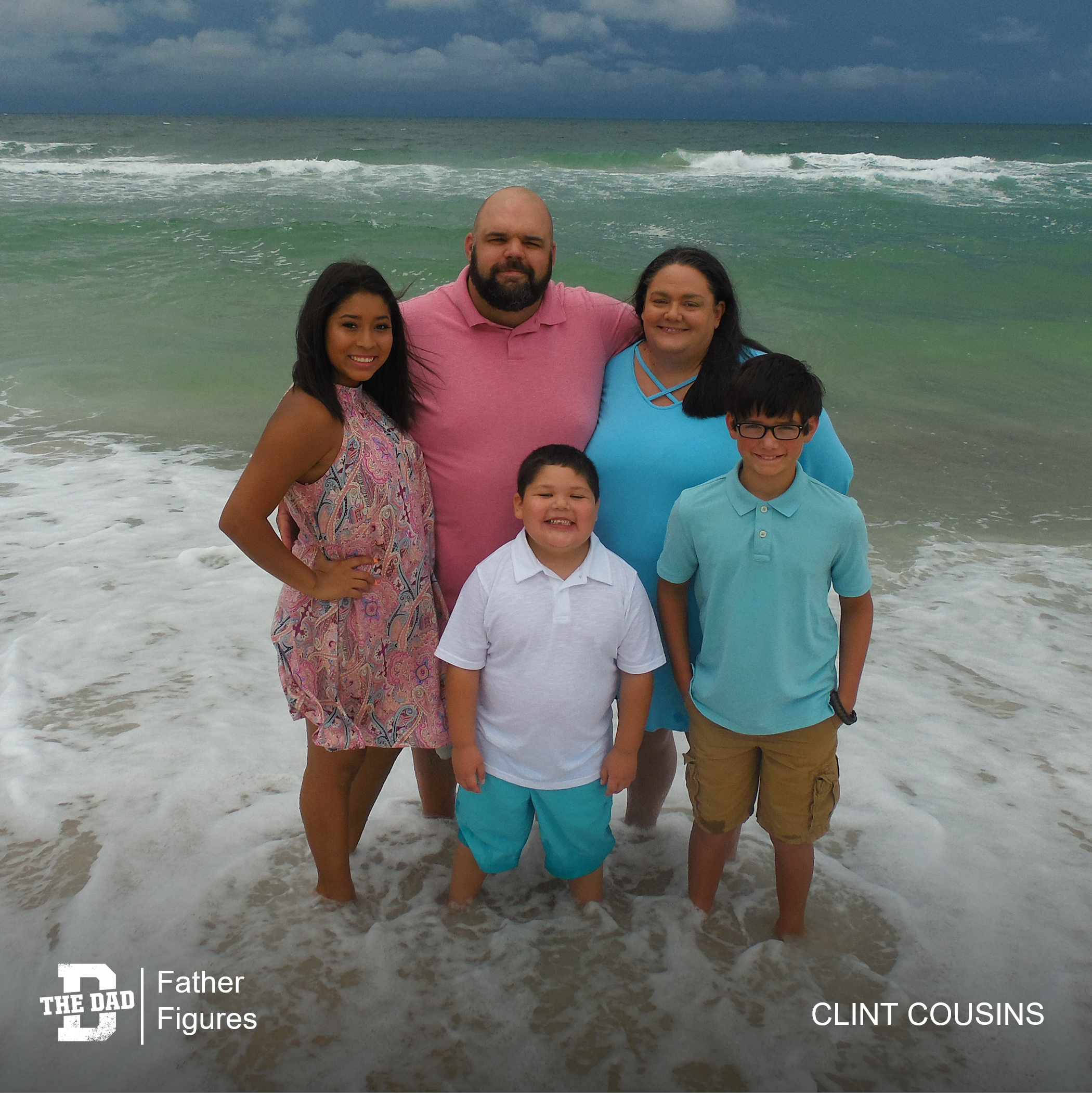 "I'm the adoptive dad of three great kids who came into my life via foster care.
Two boys that I got when they were very young – my eleven-year-old moved in at 10 months and my 6-year-old moved in at just two days old when he left the hospital. Then there is my teenage daughter, whom I got to meet and adopt when she was nearly 10. I'm also foster dad to three kids right, now so our house is very busy.
My wife and I could not wait to be parents. We had a nursery prepared shortly after marriage, just waiting on that first hint of pregnancy. We waited for nearly 7 years with no results. So we became foster parents and bam! We became Mom and Dad to 5 kids nearly overnight. My very first placement was my eleven-year-old.
Fostering truly is my calling. If there are no extra kids in our house, it feels empty, and I look at each bedroom to see how I could maximize space for another child. It's kind of ironic how most kids in our area come into care because of drug use by the parents, and a foster parent's drug of choice is the euphoria of preparing to take on another youngster to care for.
I love what I get to do, but there are some really tough times with foster kids, for sure. We rely heavily upon our faith to endure.
Probably one of the hardest parts to wrap around is this: I see a lot of dads talk about their kids leaving home, but I have another anxiousness. Take my daughter for example, I will have only had about 8 good years with my princess before she is gone to reach her own goals. I feel like I've been shorted nearly a decade of my time with her."
– Clint Cousins
Want to share a story about fatherhood? Email [email protected]