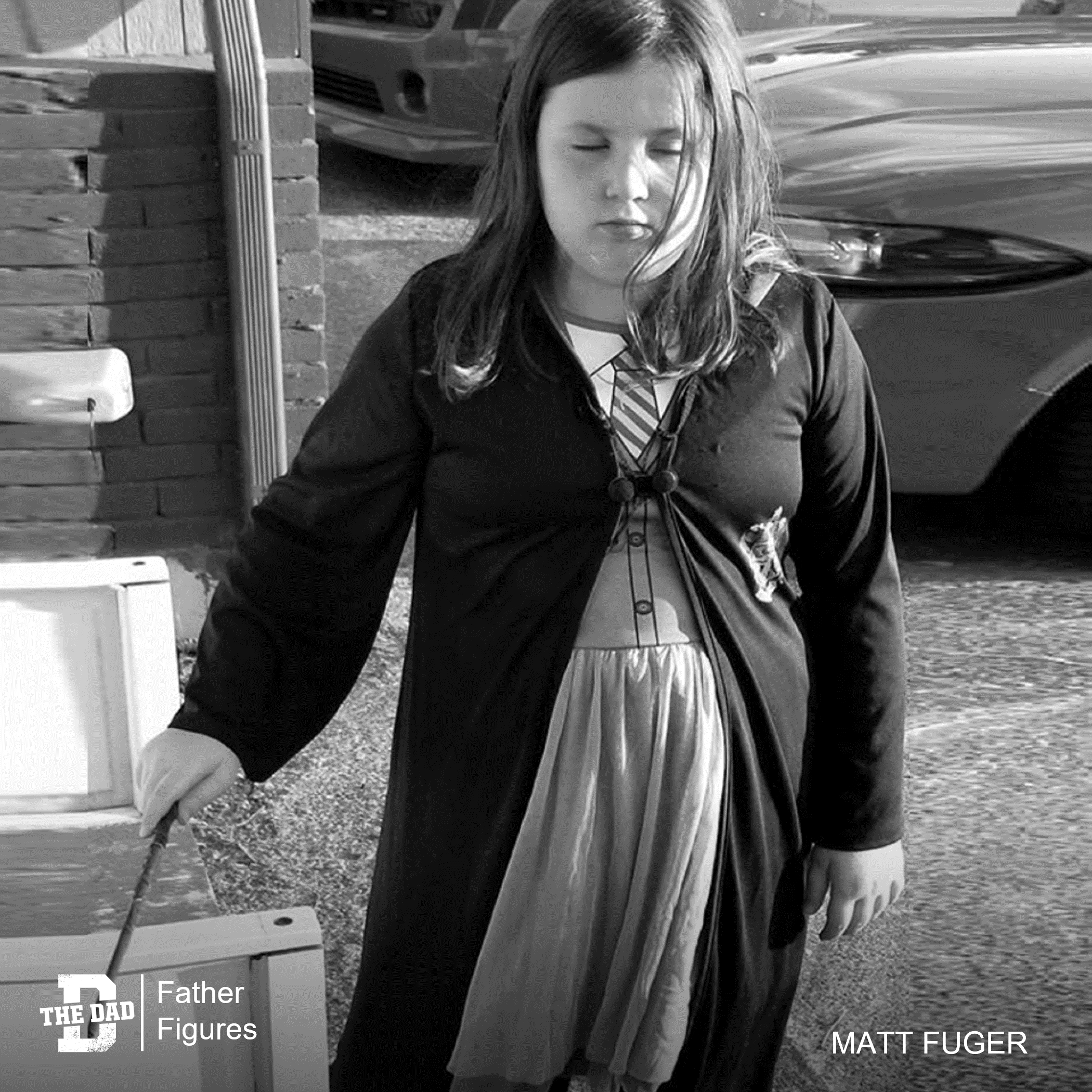 "I've often wondered how long I had left before my nine, soon to be ten-year-old daughter would finally be embarrassed to be seen with her dad in public.
Well, I finally got my answer.
As my wife and daughter were getting ready to leave to go to some event at the school that I wasn't really aware of, my wife asked me if I was going with them. In fact, my wife even asked me to please go with them, which you know means it's going to be a terrible time.
My daughter immediately said,  "No, I don't want him to go, he's weird and embarrassing."
I think this would have stung a little more if my daughter wasn't dressed like Hermione Granger when she said it, including the overpriced wand from our trip to Universal Studios last year. What school event were they off to? Book character night!
Everyone is dressing up like their favorite book characters, and I'm going to be the embarrassing one? There will be people walking around in capes, and masks, and who knows what else, but my t-shirt with a cat in a baby carrier is too much?
Well, kid, GAME ON!
Like all fathers before me, it is now my sacred duty to embarrass you at all times, and in all places. Just remember I do it because I love you."
– Matt Fuger
Want to share a story about fatherhood? Email [email protected]